80 PLUS IPS WORKSHOP:
Add value and set your energy-efficient industrial products apart
Are you looking to put your premium energy-efficient products ahead of the competition? Join 80 PLUS® and other industry stakeholders on January 18 and 19 for an exciting workshop at the Electric Power Research Institute's (EPRI) research and testing facility in Knoxville. Together you'll discuss best practices and analyze successful approaches for boosting energy-efficient industrial power supplies adoption.
Join us to learn how 80 PLUS certification empowers you to spotlight the efficiency of your product — and get a full tour of the EPRI facility, where more than 9,000 power supplies have been tested for the 80 PLUS program specification to date.
You'll also hear key insights from industry insiders and our keynote speaker Geoff Wickes, Sr. Product Manager for the Northwest Energy Efficiency Alliance (NEEA) Emerging Technologies group. Geoff will examine the value of identifying and promoting premium energy-efficient products from the utility perspective, among other topics.
What does a premium efficient certified product do?
Runs cooler and more efficiently
Has a longer mean time between failures (MTBF)
Commands a premium price
Join us and help the 80 PLUS team gather the key insights needed to promote your product and maximize adoption of your organization's premium efficient certified products in utility programs. Don't miss your chance to learn from the CLEAResult 80 PLUS and EPRI teams as well as your industry colleagues in this interactive, fully collaborative setting.
ATTENDANCE INFO:
January 18 and 19, two half-day sessions.
942 Corridor Park Blvd, Knoxville, TN 37932
Jan. 18: 12:00 p.m. – 4:00 p.m. with light food & snacks, a hosted cocktail hour and dinner offsite
Jan. 19: 9:00 a.m. – 12:00 p.m. with continental breakfast provided
There is no cost to attend the workshop. However, attendees are responsible for their own travel and hotel fees.
Attendees are required to ship in advance two (2) models and two (2) samples of each model of qualifying Industrial PSUs* to test, certify, and potentially list on our program website.
Act fast — only 12 spots are available! Don't miss out.
*Units must be intended for use in industrial equipment installations. No restrictions on application equipment but not intended for ruggedized servers. Units may be any physical format (embedded, encapsulated, open frame, rack mount, Din-mount). They must also be:
Connectorized, or wired, interface to input and output
115 Vac nominal, single-phase input, ac-dc converter
Actively Power Factor corrected
Redundant or non-redundant installation
Power output greater than 100 Watts. (PF performance not required below 75 Watts output). Max output limited by efficiency and rating of input line
Cooling provided internally or specified in CFM (cubic feet per minute)
We reserve the right to cancel the event for reasons beyond our control, in which case we will do everything we reasonably can to let you know.
About EPRI
The Electric Power Research Institute (EPRI) provides thought leadership, industry expertise, and collaborative value to help the electricity sector identify issues, technology gaps, and broader needs that can be addressed through effective research and development programs for the benefit of society. Together, we're shaping the future of electricity.
About NEEA
Working as a collaboration of utilities, efficiency organizations, and other strategic market partners to advance innovation, the Northwest Energy Efficiency Alliance (NEEA) operates a portfolio of market transformation programs. Within each product group in the portfolio, the alliance develops and implements programs and emerging technologies to enable infrastructure activities with the potential to deliver significant energy savings opportunities for the region.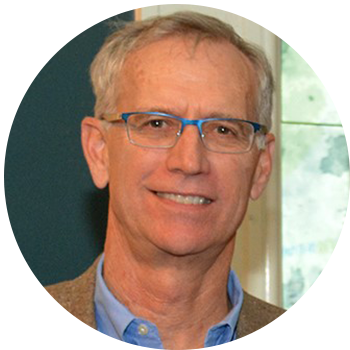 About Geoff Wickes
Geoff's career spans the fields of instrumentation, controls, manufacturing, construction, information technology, corporate energy management, and Utility Market transformation programs. He has been a key player at three high tech start-up companies and has a strong foundation in applied business practices, project management, talent development, and operational management. Energy Efficiency and Market Transformation has been his calling since he obtained his LEED 2.0-accredited professional designation in 2004. Geoff was actively involved in the 80PLUS® program from its inception and he has continued to observe the program's development over the years.
Geoff has a strong interest and desire to make a difference in the field of energy efficiency and demand response. His current focus of work is heat pump water heaters — both unitary and central systems —along with the connected element for demand response, load shifting, and the integration of renewables (CTA 2045 specifically).
Geoff serves as the primary point of contact and principal investigator for NEEA, overseeing lab and field testing. He also guides product management activities for NEEA's Heat Pump Water Heater Program. He is actively involved with developing specifications, testing, and listing of HPWH and specifically connected aspects of water heaters leveraging CTA 2045.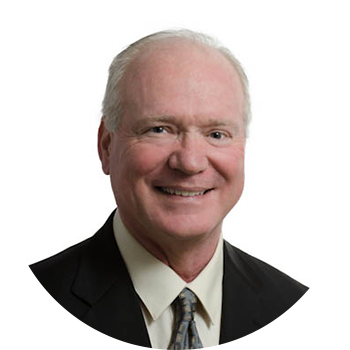 About Jay Taylor
Jay Taylor has been the Director of Global Standards, Regulations and Policy at Schneider Electric since 2010, where he has driven practical and profitable solutions in energy efficiency standards and regulations. A known thought-leader and outspoken advocate for efficient, pragmatic business solutions, Jay helps executive customers understand, plan, and execute technology transformation programs, removing technical and regulatory roadblocks to ensure success. With over ten years of experience in government consulting, he's been persistent in building relationships with regulators, negotiating new standards that balance the needs of the environment, businesses, and customers. He has overseen successful regulatory negotiations with the US Department of Energy, US Environmental Protection Agency, NRCan, the Chinese Government, the Indian Government, and the EU. As Co-Chair of NEMA on ISO 62040-X, Jay drove crucial changes to UPS standards for safety, EMI / RFI, efficiency, and DC output while evolving safety certifications for UPS systems across North America.
Jay Taylor will speak to the market adoption perspective, address the current regulatory landscape, and explain why there's never been a better time for industry to adopt and differentiate their product line.