Rebates mean rewards for you and your customers.
It's no secret that happy customers are good for business. That's why Georgia Power offers commercial Custom rebates up to $75,000 and Prescriptive rebates up to $25,000—so you can give customers more of what they love: more rebates, more savings and more satisfaction.
Prescriptive Program
Our Prescriptive Program rebates can help offset the costs of installing high-efficiency equipment such as lighting, smart thermostats, commercial dishwashers and more. Offer commercial customers rebates up to $25,000 per building per year while helping them boost productivity, reduce energy use and lower operation costs.
Custom Savings Program
Just like buildings, no two customers are exactly alike. If your commercial project doesn't fit into the parameters of our Prescriptive Program, customers can still earn Custom rebates based on the project's estimated energy savings—up to $75,000 per building per year or up to 50% of the total project cost.
Learn more about all available rebates from custom projects, lighting, heating and cooling, and more. 
The more Georgia Power rebates you can offer commercial customers, the more you're empowered to broaden your customer base and grow your business. Let us help you get started.
Do you have a project that's ready to submit, but you aren't sure where to start? Watch this informative video to learn the easy online registration and project submission process.
Rebate Portal
Your toolbox for success
From rebate application and tracking tools to keeping you in the loop with the latest program news and opportunities, our online rebate portal makes it easier to maximize commercial customers' rebate-earning potential and grow your business.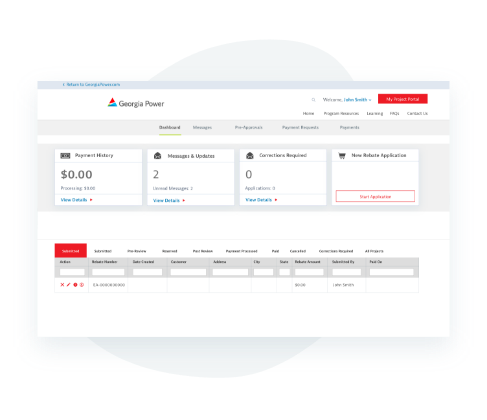 Learning Center
Trade Ally resources
Our learning resources, training sessions and insightful webinars will keep you on top of the latest industry trends and technology.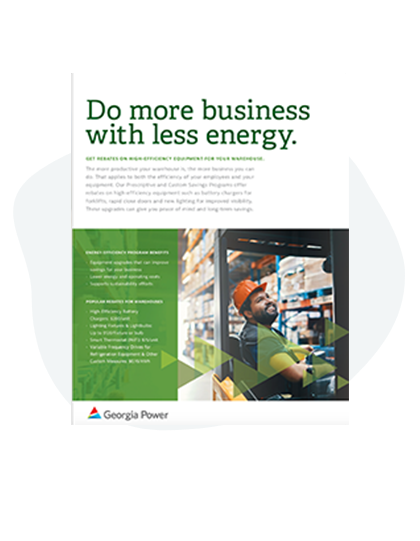 Find a Trade Ally
Get noticed
As a registered Trade Ally, you'll have the opportunity to list your business details on our Find a Trade Ally tool. This helps expand your reach to even more high-potential commercial customers and aligns your brand with Georgia Power's trusted name.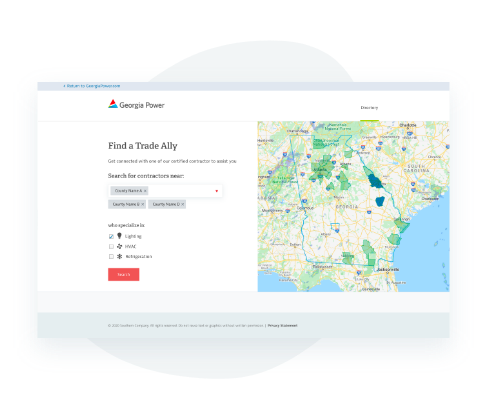 Join the team
Getting started takes just minutes. Apply now to take the first step toward a partnership with Georgia Power.
Upgrade browser for a better experience
It looks like you may using a web browser version that we do not support. Make sure you're using the most recent version of your browser, or try using one of the supported browsers listed below.