Become a BayREN Home+ Participating Contractor
BayREN Home+ offers up to $7,750 in cash rebates for energy efficient home improvement projects. BayREN Home+ participating contractors are essential partners for helping Bay Area residents save energy and improve their homes. As a participating contractor, you can easily add BayREN Home+ offerings into your existing business, receive specialty training and mentoring opportunities, gain leads and increase your marketability, and stand out as an energy efficiency expert.
Get Noticed
Find a contractor web tool
As a participating contractor, you'll have the opportunity to list your business details on the BayREN find a contractor web tool! This helps expand your reach to even more high potential customers and alligns your brand with BayREN's trusted name.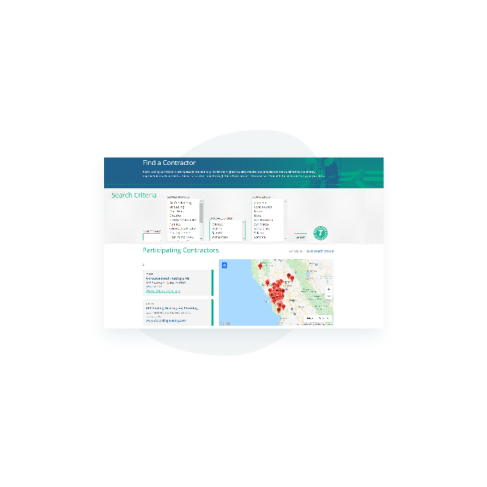 Become a participating contractor!
Getting started takes just minutes, register now to take the first step toward a partnership with BayREN Home+
Upgrade browser for a better experience
It looks like you may using a web browser version that we do not support. Make sure you're using the most recent version of your browser, or try using one of the supported browsers listed below.