We're hiring Field Support!
We believe success starts with passionate employees. Join the industry leaders in energy efficiency and discover what it means to make a difference every day.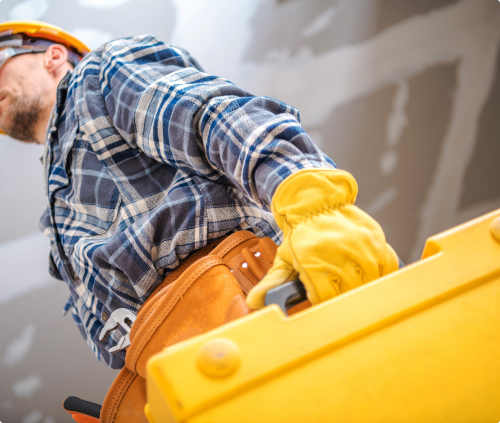 Shared goals, shaped by our communities.
Respect is our foundation.
We nurture inclusivity by treating everyone with dignity and understanding.
Transparency is our baseline.
We expect our people to be upfront and honest about the decisions and choices they make.
Accountability is our standard.
We rely on each other to be responsible for our words, actions and results.
Hear from the people we work with every day.
During our 2021 Energy Forum event, we asked our team members to tell us how our values shape the way they work.
Let's transform how energy works.
What we do.
When we start work every day, we know we're changing the world. We are marketers and engineers, energy advisors and systemic innovators determined to build a safer, cleaner and more sustainable future.
Who we are.
From coast to coast, we're creating a positive impact. Whether you're driving deals or fleet of EVs, working with us means you're making it happen. Our team is filled with diverse communities, skillsets and people who put in the work needed to make change a reality.
How you fit in.
A bright future requires bright minds like yours. With over 60 offices across the U.S. and Canada, plus remote workers sprinkled throughout, we're proud to serve our clients locally and help thousands of businesses and individuals reduce their environmental footprint every day.
MARKETING ACCOUNT MANAGER, PORTLAND, OREGON

Ray McGuiness

"I've been blessed to work with an amazing team. Everyone on my team has different passions and experience, and we complement each other's strengths."

MARKET APPROACH DIRECTOR, TORONTO, CANADA

Prad Challa

"As somebody that believes in people and trusts data, the team here is very close to my heart. I believe by integrating the insights from data into our innovative program designs we can truly change the way people use energy. "

MIDSTREAM PROGRAM MANAGER, CHICOPEE, MASSACHUSETTS

Nikita Zaharov

"The focus on relationships, people and data is a great focus. We work in a world of complex data-it can feel like a labyrinth, but our goal is to make it easy to understand and useful to our communities."

SENIOR SOLUTIONS ARCHITECT, PORTLAND, OREGON

Todd Van Osdol

"What I really enjoy is the challenge of designing the next generation of programs that will help our clients achieve their goals, better serve our communities, and help address the climate crisis."
Be part of a growing team
As the market leader in bringing energy best practices to life, we give our people plenty of flexibility in where and how they choose to work.
Some of our benefits
Health, dental, vision, and disability coverage
401k plan with company contribution
Three-month parental leave (paternity and maternity)
Generous paid time off for vacations, sick days and volunteer hours for a better work-life balance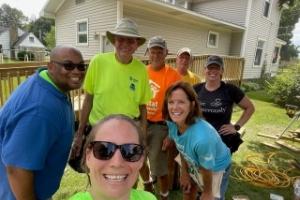 Community and sustainability
Whether we're reducing emissions, paying you to volunteer or promoting local recycling events, our work relies on building more sustainable communities.
Diversity, equity and inclusion
Our teams thrive when everyone feels respected and welcome, and we're always striving to do better.