Put energy efficiency program partners on the path to success.
Start improving program implementation and increase customer satisfaction, while significantly reducing your workload. CLEAResult ATLAS™ Partner Hub is a win-win for program administrators and partners alike.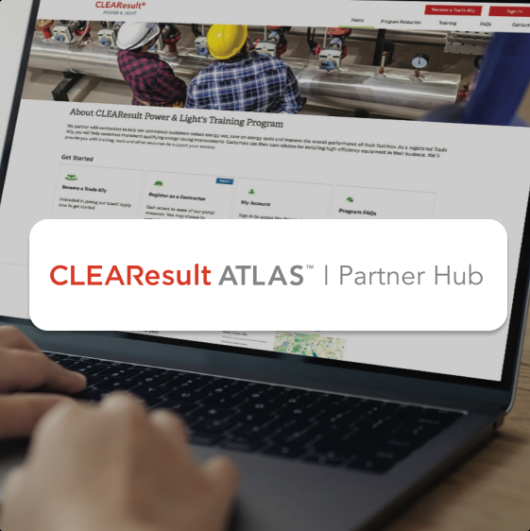 Key features and benefits
Register and onboard
Allows partners to submit documents and certifications while program teams review and validate they are qualified to do the work. Once approved, partners can use their profile across multiple utility programs or even different utilities in a single state or region.
Centralize communication
Upload program documentation and training for your partners to learn the ins and outs of the program. Plus, you can follow up with your network via announcements, news, and email templates to keep them up to date on program changes and events.
Stay organized
Our centralized partner portal makes tracking registrations and supporting documentation convenient for program administration needs such as evaluation data requests. Easily manage your trade ally or contractor network to empower program teams and partners to focus on customers and reaching efficiency goals.
Key features and benefits:
Simple, user-friendly experience with a mobile responsive design
Integration with other CLEAResult ATLAS™ products
Registers and onboards partners
Manages resources and communication
Centralized approach keeps partners on task
Request a CLEAResult ATLAS™ Partner Hub demo
Please provide your contact information below and we'll get back to you shortly.