Where innovation and imagination meet
We believe our technology should match our values and vision for the energy future we strive to create–one that is reliable, flexible, and accessible to all.
CHIEF PRODUCT & TECHNOLOGY OFFICER

Divakar Jandhyala

"To create a connected energy future, we need a commerce solution that streamlines the customer experience and eliminates barriers to energy efficiency. CLEAResult ATLAS™ builds on our legacy as industry innovators and unifies our technology products to better serve everyone."
CLEAResult ATLAS™ Qualify
Identify and confirm eligibility with ease.
Save your team time and human effort. CLEAResult ATLAS™ Qualify simplifies eligibility determination for income-based incentive programs by centralizing the entire process. Gather customer information, automatically review eligibility, securely upload documents and offer live support, as needed.
With just a few basic details, CLEAResult ATLAS™ Qualify performs an automated data check using integrated Rate Code information or our exclusive Income Rating Services to validate eligibility in real time. If needed, a traditional document review for confirmation can be completed as well.
Key features and benefits:
Localized languages for ease of use to a wider demographic
Optimized for use across all devices, including mobile
Configurable branding to match your website and other customer-facing experiences
Automated customer eligibility screening to speed up qualification and enrollment
Optional verification modules for added authentication
Integration with CLEAResult ATLAS™ Connect and Marketplace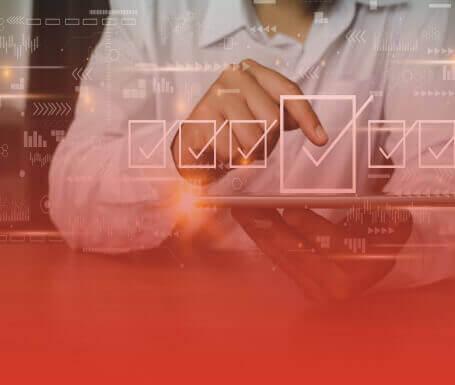 CLEAResult ATLAS™ Carbon
Eliminate the Guesswork
Setting up a system to track and report your greenhouse gas (GHG) emissions may seem daunting. CLEAResult ATLAS™ Carbon is designed to simplify the entire process. Our experts can help determine which data to use to establish your organization's baseline carbon footprint in the system. It can then be synched with your current accounting software, automating the data entry process while reducing the chance of human error. An audit trail is created that is compliant with proposed SEC requirements and the GHG Protocol.
Make It Yours
CLEAResult ATLAS™ Carbon can filter data by multiple criteria, such as department, location, scope, facility type or emission source. The colorful dashboard is 100% customizable, so you can easily monitor the trends most important to your organization. Reports can be specifically tailored for their audience as well—whether it's an internal employee presentation or government audit.
Benefits of our platform:
Measures carbon footprint
Automatic report generation
Ease of use
Accurate
Customizable monitoring and reporting
SEC and GHG Protocol compliant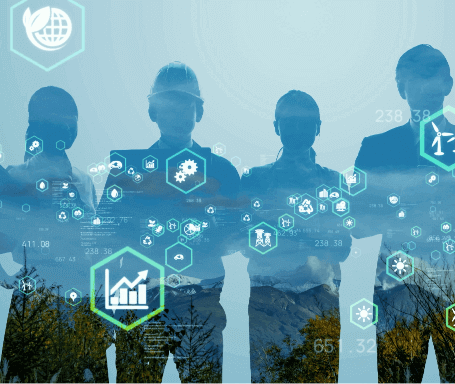 CLEAResult ATLAS™ Connect
Data-driven engagement for your communities.
While everyone's experience with energy efficiency is unique, the interactions needed to make change happen are more connected than you may think. CLEAResult ATLAS™ Connect puts all the puzzle pieces in one place and lets you lead your customers and contractors alike on a personalized journey to maximum savings and minimal energy use.
Let's look at an example.
A residential customer recently improved their insulation and is now considering a smart thermostat for even more comfort and savings. Using the power of data integration within CLEAResult ATLAS™, we can help you seamlessly guide your customers from weatherization to smart thermostat rebates and more, even when working across multiple programs and third-party participants. This modular approach means everyone can access their next step with ease and no home or business gets lost in the shuffle.
Here's a small sample of the programs we're already connecting today:
In-Home and Virtual Energy Assessments
Energy Efficiency Marketplaces
Direct Install & Weatherization
Heating and Cooling (HVAC)
Residential and Small Business
Commercial and Industrial
Trade Ally Management
Electric Vehicles Solutions
Financing and Validation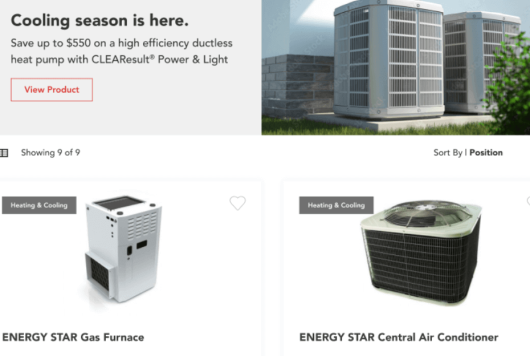 CLEAResult ATLAS™ Marketplace
A commerce solution designed for people.
Built from the ground up with a philosophy that people, not products, are at the center of energy commerce, CLEAResult ATLAS™ Marketplace gives utility customers a one-stop-shop for all the tools and content they need to use less energy. With a people-focused strategy and data-rich designs, we're able to engage with customers on a deeper level and strengthen energy efficiency awareness and confidence to increase action towards change.
What makes our marketplace standout:
A personalized experience for every customer
Scaling and data sourcing through CLEAResult ATLAS™
Cross-promotion for instant and traditional rebates
Best-in-class technology that scales securely with 99.9% uptime
Multilayered fraud prevention capabilities
Single Sign On (SSO)
Dynamically architecture for peak sales periods and events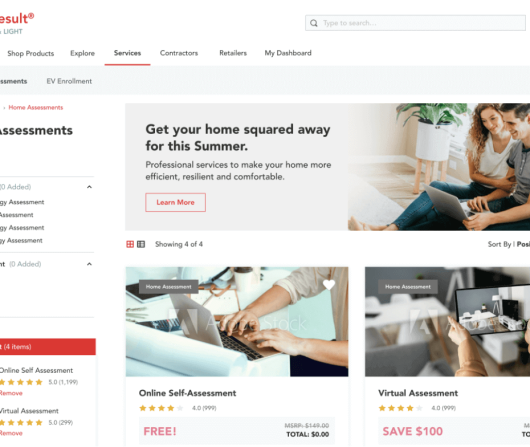 CLEAResult ATLAS™ Insights
Cutting-edge energy analytics that cost less.
To deliver exceptional service, you need exceptional data. CLEAResult ATLAS™ Insights shows utilities where their dollars can have the biggest impact using a single customizable solution. From simple demographic and market analyses to comprehensive energy reports, demand response forecasting and more, our data sourcing is both broad and deep. Drawing from our vast digital engagement experience as well as the over 250,000 in-person interactions CLEAResult facilitates every year, we're confident that our insights can outperform the competition.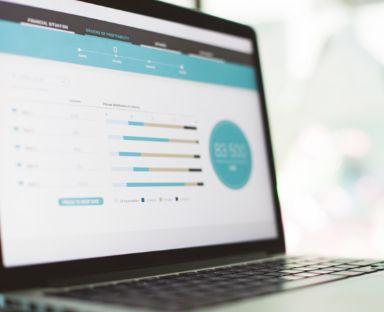 CLEAResult ATLAS™ Academy
Designed to make it easier than ever for utilities, trade allies and their customers to continuously expand their energy efficiency knowledge, CLEAResult ATLAS™ Academy offers engaging on-demand trainings, do-it-yourself tips, weatherization best practices and home efficiency resources that raise program confidence, satisfaction and trust in sustainably focused forward progress.
Digital course content may include:
Trade ally trainings
Window and attic insulation
Water-saving device installation
Home energy assessments
Virtual energy assessments
Energy efficiency marketplaces
Direct install and weatherization
Heating and cooling tips
Small business energy guides
Electric vehicle introductions
Clean energy financing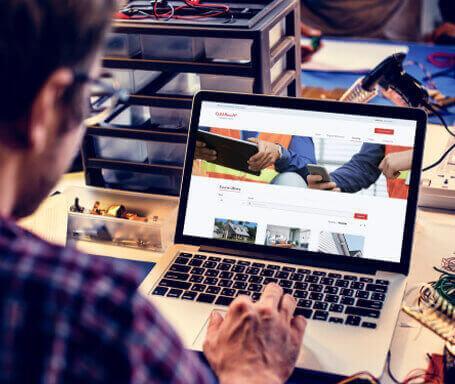 CLEAResult ATLAS™ Partner Hub
Put program partners on the path to success.
Unlock the full potential of your partner network with o centralized portal for shoring resources and coordinating shifting program demands. Our user-friendly hub helps you focus on what matters by streamlining registration and improving communication. Register and onboard new partners, upload documentation, share program updates and more, all without skipping a beat.
Key features and benefits
Configurable branding
Mobile responsive design
Simple, user-friendly experience
Registers and onboards partners
Manages resources and communications
Centralized approach keeps partners on task
Integration with other CLEAResult ATLAS™ products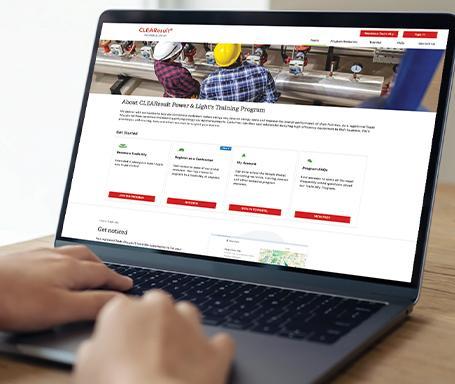 Request a Demo
Please provide your contact information below and we'll get back to you shortly.