Go back
CLEAResult Adds Two Industry Leaders to Board of Directors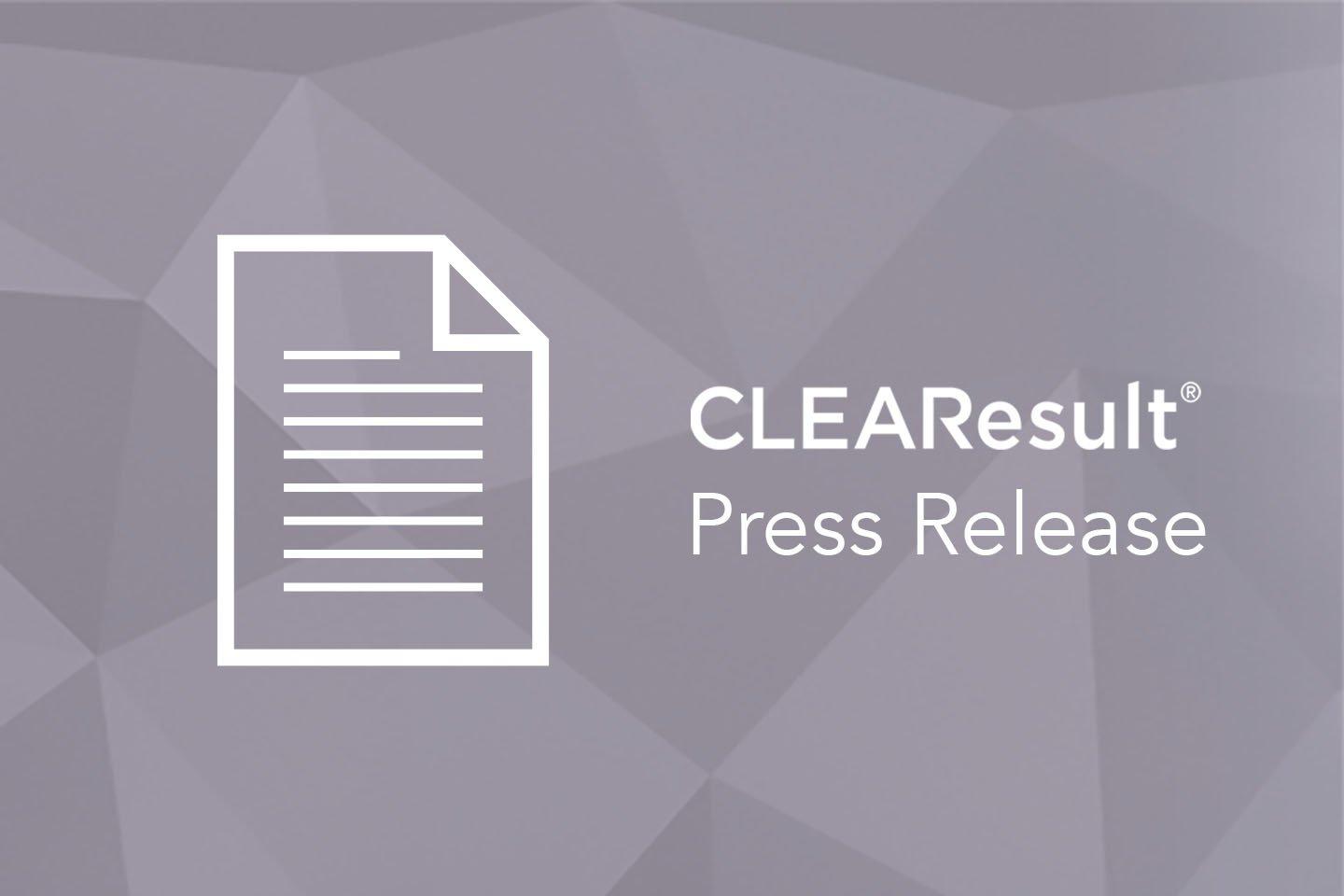 Recent acquisition allows the largest provider of energy efficiency programs to expand breadth of leadership experience 

AUSTIN, Texas (October 16, 2018) – CLEAResult, a leader in designing and implementing technology-enabled energy efficiency programs for utilities, has appointed two new members to its board of directors: Mark Fields, former CEO of Ford Motor Co. and senior advisor at TPG Capital, and Tony Earley, former CEO of PG&E (Pacific Gas and Electric Company). 
"I am excited to welcome two business leaders who have invaluable experience from industry-leading companies," said CLEAResult CEO Aziz Virani. "We look forward to leveraging their respective expertise as we embark on the next generation of solutions for our utility clients and chart our strategic growth path." 
Mark Fields joined TPG Capital as an advisor in 2017 following his career at Ford Motor Company where he ultimately served as CEO and President. Mark's strong leadership was critical to the company's North American restructuring and record profits in both 2015 and 2016. Prior to Mark's tenure at Ford, he was President and CEO of Mazda Motor Corporation, and was named a Global Leader of Tomorrow by the World Economic Forum in 2000 and CNBC Asia Business Leader – Innovator of the Year in 2001. Mark will serve as Chairman of the Board at CLEAResult.
"I'm pleased to lead the CLEAResult Board of Directors and to work with this dynamic team of individuals who have made a significant mark in the energy efficiency market," said Mark. "CLEAResult has experienced tremendous growth over the past few years and I look forward to partnering with them on their next chapter that will be fueled by innovative technologies and a focus on customer experience excellence."
During his tenure at PG&E, Tony Earley spearheaded major initiatives related to safety culture, operational excellence, long-term integrated planning and workforce development. Under his leadership, PG&E experienced the highest reliability in its over 150-year history and has a clean energy portfolio, with about 70 percent of its customers' energy having no carbon emissions. Tony has served on the executive committees of the Edison Electric Institute and the Nuclear Energy Institute and the Board of the Electric Power Research Institute. He is currently on the Board at Ford Motor Company and United Way Worldwide.
"I'm thrilled to join CLEAResult's Board and look forward to working with this industry-leading team on the next evolution of demand side management solutions," said Tony. "The energy efficiency sector is undergoing exciting changes and I'm eager to help guide CLEAResult as they build out the next suite of solutions for utilities." 
The search for both high caliber leaders began shortly after the August completion of CLEAResult's acquisition by TPG Growth, the middle-market and growth equity platform within TPG, and The Rise Fund, a global impact investing fund managed by TPG. In the coming months, CLEAResult plans to announce additional new Board members. 
Headquartered in Austin, Texas and serving hundreds of utilities across North America, CLEAResult partners with utilities and local governments to design, implement and maintain services and programs that provide energy optimization and efficiency to residential, institutional, commercial and industrial organizations. Through these programs, CLEAResult helps lower energy and grid load requirements, reduces energy bills for consumers and cuts carbon emissions through reduced heating and electricity usage. 
About CLEAResult CLEAResult is the largest provider of energy efficiency and demand response solutions in North America. Through proven demand side management strategies tailored to clients' unique needs, CLEAResult combines the strength of our energy experts and innovative technology to help over 250 utilities change the way people use energy. CLEAResult is headquartered in Austin, Texas, and has over 2,500 employees in more than 60 cities across the U.S. and Canada. CLEAResult is a portfolio company of the private equity firm TPG and The Rise Fund, a global impact fund led by TPG. For more information, visit clearesult.com. 
MEDIA CONTACT:
Alison Smith
Edelman for CLEAResult
+1-512-770-8031
[email protected]
Follow CLEAResult on: Facebook | LinkedIn | Twitter | Instagram
Go back