Testing and Certification
Our world—renowned 80 PLUS® certification portal lets you search for verified power supplies and manufacturers to guarantee your devices are saving energy.
Confidence you can count on
Easily find power supplies certified for desktop, workstation, redundant data center and non-redundant server applications or let us test and certify your product to add to the list.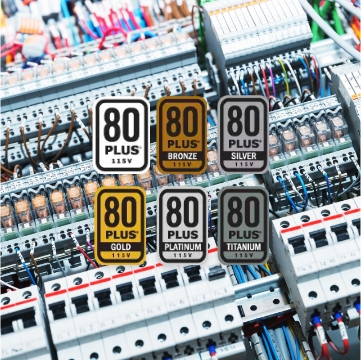 We offer six levels of certification from Standard to Titanium for internal and industrial power supplies at increasing levels of energy efficiency.
Apply to have your product tested and certified by our 80 PLUS team members. Simply select your product category, fill out the application and follow the prompts to submit your product for review.
Making our world environmentally sustainable means building the technology that bring all our practices under one roof. CLEAResult ATLAS™ products tie everything together to change the way people use energy in real time.
CLEAResult ATLAS™ Marketplace
Serving as a rebate validation tool, digital storefront and educational hub, CLEAResult ATLAS™ Marketplace brings common offers and products together into an engaging ecommerce experience.
Check out the latest in testing and certification from our Energy Forum knowledge hub.
Trusted energy savings worldwide.
Our testing and certification efforts are constantly expanding–and we couldn't be prouder of the results.
10,700+
total power supplies listed