Go back
Our 2023 Summer Corporate Internship Program begins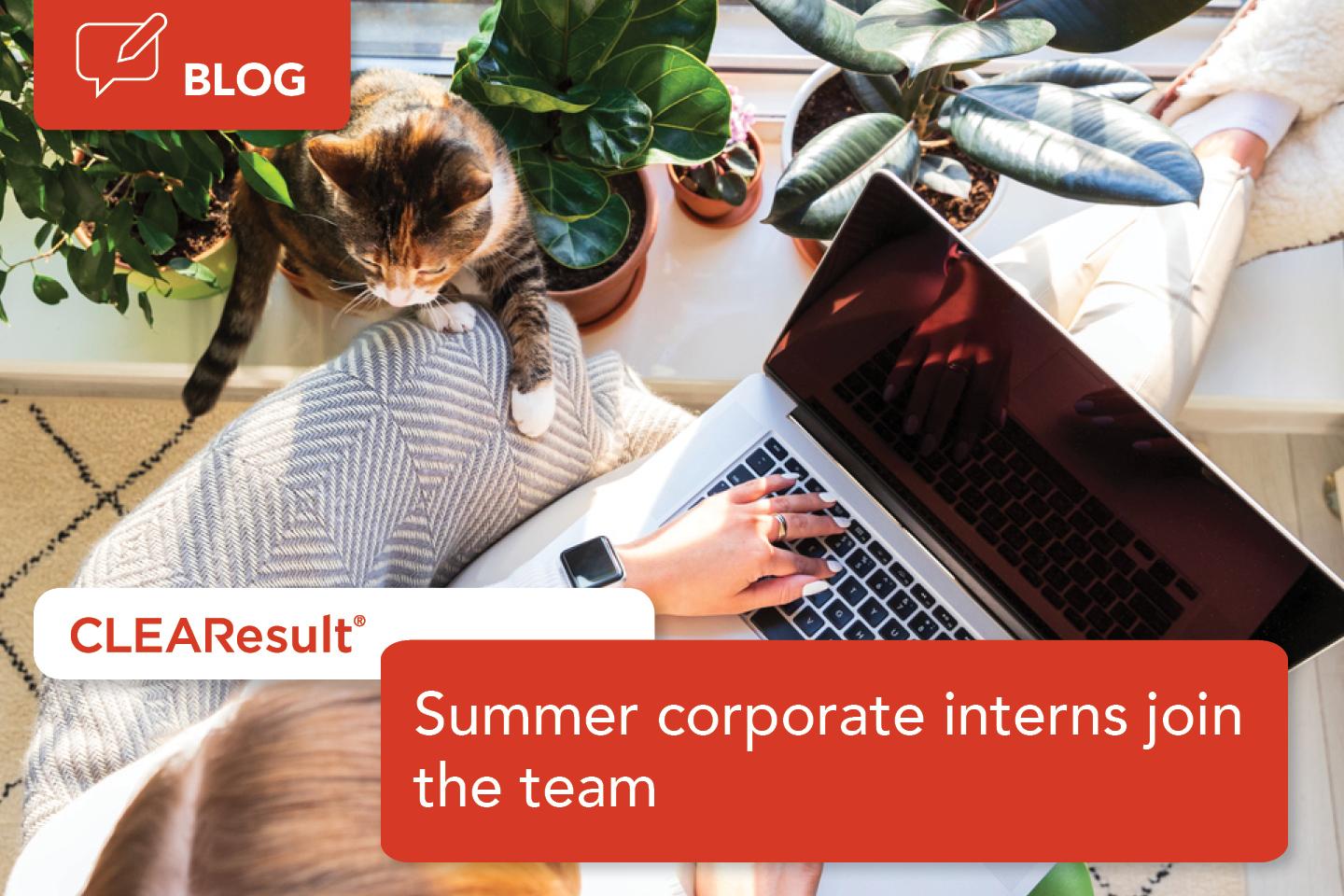 The sun is shining, excitement is in the air and our 2023 Summer Corporate Internship Program is in full swing! We are thrilled to welcome eight summer interns as they immerse themselves in a unique professional experience and become intimately connected with our mission and values while working alongside our industry's best.
Our 2023 summer cohort of interns join us from seven states and represent colleges across the country including: The University of Kansas, The University of South Florida, Scripps College, Colorado State University, Baylor University, Trinity College, The University of Texas in Austin and Gettysburg College.  
Throughout the 10-week program, our interns will work within several teams including our regional client delivery teams, as well as on the Corporate Communications, Accounting, People, and Product and Technology teams. Their work this summer will focus on projects that range from accounting policy to learning and development, construction, data science and decarbonization. All interns will also have dedicated time to meet and speak with members of our Executive Leadership team, as well as an in-person collaborative event at our headquarters in Austin.  
The annual summer program positions young professionals with a chance to network, grow their skills and gain first-hand experience working for a mission-driven energy and sustainability company. The climate workforce is growing, and cultivating a new generation of environmentally conscious leaders early in their careers is an exciting opportunity for both our interns and our planet's future.  
Working here means collaborating with passionate, future-focused innovators dedicated to making a difference. Join us as we extend a warm welcome to our newest additions!  
Why this summer's interns are excited about joining the team: 
 
"I am interested in learning more about the energy sector and experiencing remote work. Even just within the first week, I have already learned a lot." — Kylie G., West Region Outreach Team
"This position is something I have really been working towards and trying to blend all my experiences to get to. The fact that I can do it in an internship is so exciting." — Mackenzie M., Central Region Team
"I am anticipating constant learning all summer and am looking forward to applying my new skills and knowledge in future projects and professional settings." — Tory B., Corporate Communications  
"I am really looking forward to the visit to Austin and to meeting everyone face to face. That is super important to build relationships and connections." — Kristy W., People Team
"I'm looking forward to just being a part of an organization like CLEAResult but also seeing how my research and work is applied to a real-life situation." — Maddie R., East Region Team
"I am working with knowledgeable people, so I can't wait to further my understanding of accounting throughout this internship." — Grace M., Accounting
"I get to meet awesome people here at CLEAResult that help me clear my vision about my energy goals and in a way, I get to be a part of their energy goals as well." — Vivek S., Project and Technology Team
"I am most looking forward to developing my critical thinking skills. To me that involves learning how to better problem solve, asking the right guiding questions, and doing work that I am proud of." — Jada H., Decarbonization Team
Looking for more career opportunities in energy and sustainability? Head to our careers page to see all our open positions. 
Go back