Go back
CLEAResult ATLAS™ Partner Hub—a one-stop shop for utility program partner engagement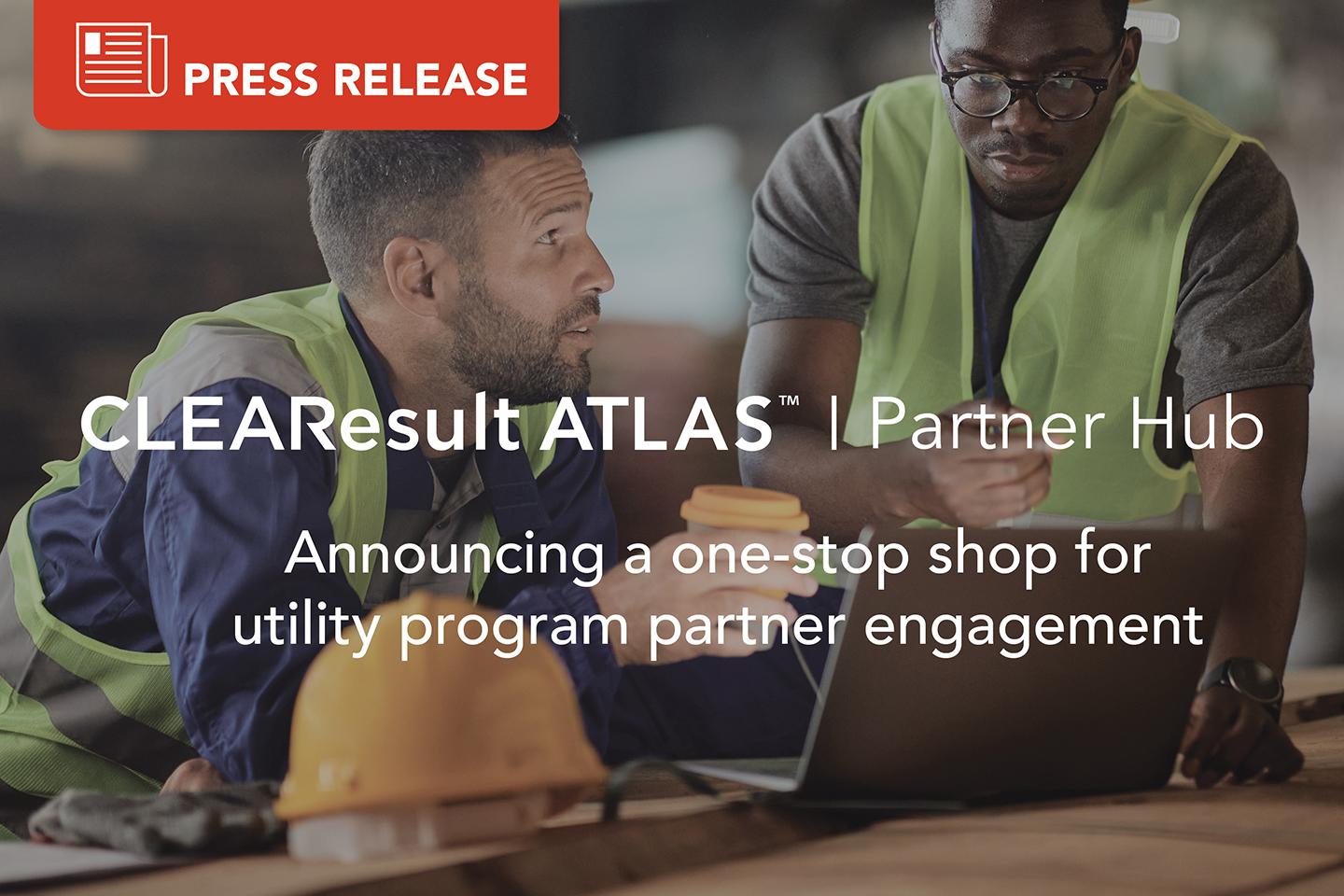 Austin, TX (March 29, 2023)—Energy efficiency programs rely on strong, collaborative relationships with residential and commercial trade allies to help maximize outreach and sales, but keeping resources and communications together is a challenge. CLEAResult, North America's largest energy efficiency solutions provider, announced the launch of CLEAResult ATLAS™ Partner Hub to improve partner engagement across the board. This user-friendly portal allows utility program administrators to quickly qualify and onboard contractors and trade allies, as well as provide access to key information like trainings, documentation, marketing collateral and more.
"Contractors don't have time to dig around for documents," said Divakar Jandhyala, CLEAResult's Chief Product and Technology Officer, "making it easier for partners and programs to keep track of projects and collaborate as needs change is essential to speeding up timelines so more homes and businesses can experience the benefits of energy efficiency."  
CLEAResult ATLAS™ Partner Hub is a prime example of the company's dedication to providing best-in-class service and easy-to-use experiences for everyone. Its all-in-one approach improves support for key partners like contractors, retailers and distributors who play critical roles in delivering and promoting successful energy reduction programs. The product makes it easier to:  
 
Register and participate
Partners can submit documents and certifications for program teams to review and validate their qualifications for registration. Once approved, partners can use their profile across multiple utility programs or even different utilities in a single state or region.  
 
Maximize sales  
Program administrators can upload all documentation and training information for partners, giving them any-time access to the resources needed to make more sales. Plus, they can follow up with their partner network via announcements, news and email templates that help everyone stay on top of program changes and events.  
CLEAResult ATLAS™ Partner Hub improves partner engagement with a completely configurable branded experience on desktop and mobile devices. Plus, it integrates with other technology products like CLEAResult ATLAS™ Academy, an energy efficiency training platform, and CLEAResult ATLAS™ Connect, which gives partners access to view and manage application submissions, keep projects moving, and share what they have to offer with customers. As a result, program teams can further reduce human error and accelerate their success by leveraging multiple technology solutions at once.
For more details and future updates on CLEAResult ATLAS™, visit the company's technology page.  
###
About CLEAResult
CLEAResult is the largest provider of energy efficiency, energy transition and decarbonization solutions in North America. Since 2003, our mission has been to change the way people use energy. Today, our experts lead the transition to a sustainable, equitable, and carbon-neutral future for our communities and our planet. Our hometown teams collaborate with a diverse network of local partners to deliver world-class technology and personalized services that make it easy for commercial and industrial businesses, governments, utilities and residential customers to reduce their energy use and carbon footprint. CLEAResult is headquartered in Austin, Texas, and has over 2,400 employees in more than 60 cities across the U.S. and Canada. CLEAResult is majority owned by TPG through its middle market and growth equity investment platform TPG Growth and its multi-sector global impact investing strategy The Rise Fund.
Explore all our energy solutions at clearesult.com.
Media contacts
Amber Tester
Director Corporate Communications
Go back