Go back
CLEAResult acquires Ecofitt, expanding residential energy efficiency capabilities and footprint in Canada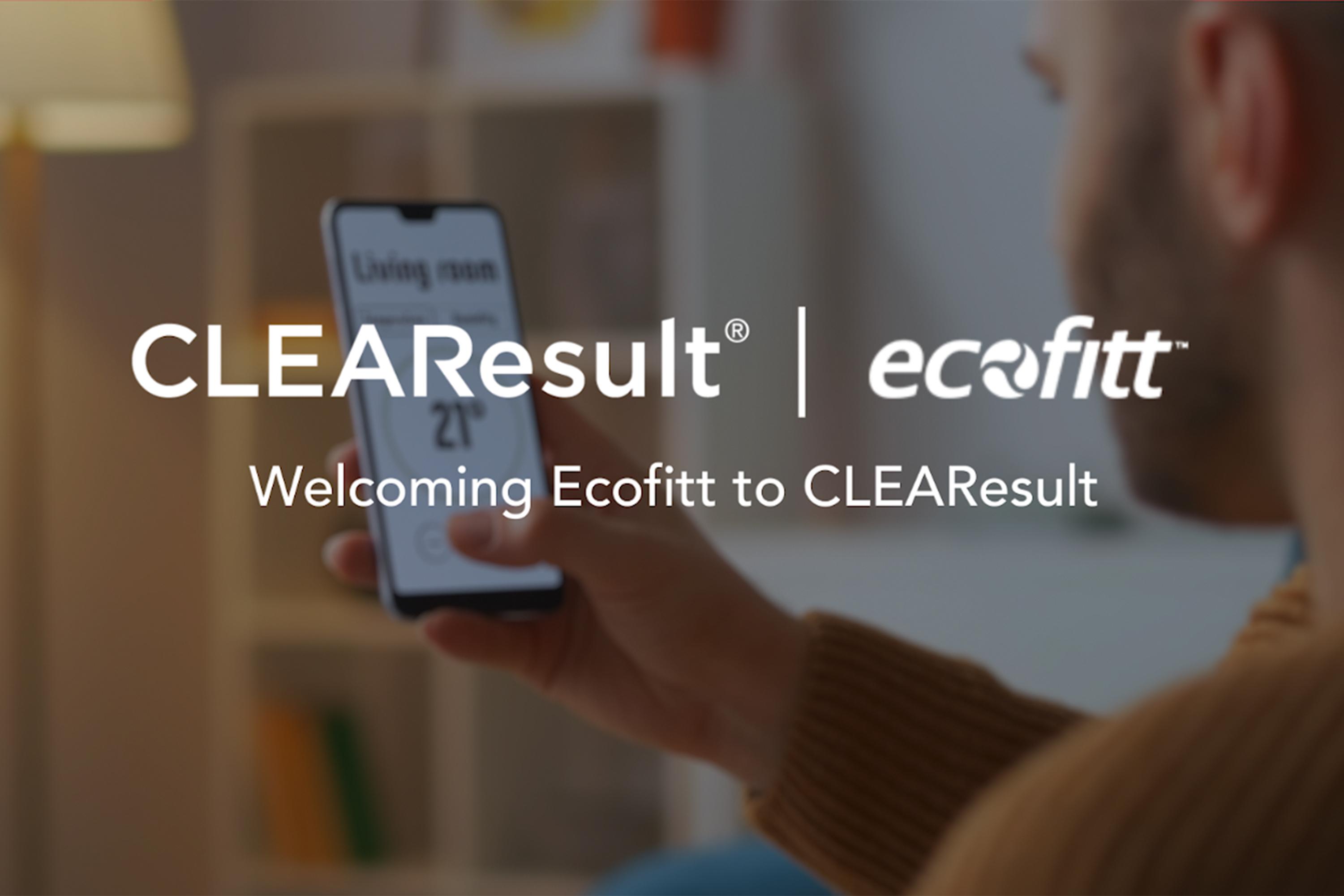 Austin, Texas (Tuesday, June 28, 2022) — CLEAResult, the largest provider of energy efficiency, energy transition and decarbonization solutions in North America, announced today the acquisition of Ecofitt, Canada's leading residential energy efficiency program implementer for utilities, retailers and distributors. The acquisition brings together the two most trusted energy efficiency teams in Canada, giving both companies more opportunities to scale the impact of their decarbonization efforts from coast to coast.
CLEAResult has nearly 20 years of experience providing energy savings to people, homes and businesses of all sizes directly and on behalf of North American utility partners. In Canada, CLEAResult is the leading provider of commercial and industrial energy efficiency programs and has a growing portfolio of residential and income-eligible services.
"Ecofitt's portfolio of products and services is a perfect match for continuing to grow our presence in Canada's energy efficiency market," said Rich McBee, CEO of CLEAResult. "With their deep experience serving the energy efficiency needs of local communities across Canada and our innovation and investment in energy transition and decarbonization solutions, we're both better positioned than ever to expand our portfolio and reduce energy use nationwide."
President and founder, Jason Santomero, along with his full team at Ecofitt will be joining CLEAResult's existing operations in Canada. "We've been really impressed with CLEAResult's breadth of energy efficiency expertise and capability across North America," said Santomero. "We're thrilled to join the team and bring that same forward-thinking leadership to our customers here at home."
As part of the acquisition, distribution of Ecofitt's proprietary line of energy efficiency products will integrate with CLEAResult's existing channels and expand access to savings for everyone. Across the country, Canadian residential energy users can look forward to more opportunities to save money and reduce their carbon footprint.
About CLEAResult
CLEAResult is the largest provider of energy efficiency, energy transition and decarbonization solutions in North America. Since 2003, our mission has been to change the way people use energy. Today, our experts lead the transition to a sustainable, equitable, and carbon-neutral future for our communities and our planet. Our hometown teams collaborate with a diverse network of local partners to deliver world-class technology and personalized services that make it easy for commercial and industrial businesses, governments, utilities and residential customers to reduce their energy use and carbon footprint. CLEAResult is headquartered in Austin, Texas, and has over 2,400 employees in more than 60 cities across the U.S. and Canada. CLEAResult is majority owned by TPG through its middle market and growth equity investment platform TPG Growth and its multi-sector global impact investing strategy The Rise Fund.
Explore all our energy solutions at clearesult.com.
Follow us on: Facebook | LinkedIn | Twitter | Instagram
Media contacts
Amber Tester
Director Corporate Communications
Go back