Go back
CLEAResult Announces New Senior Vice President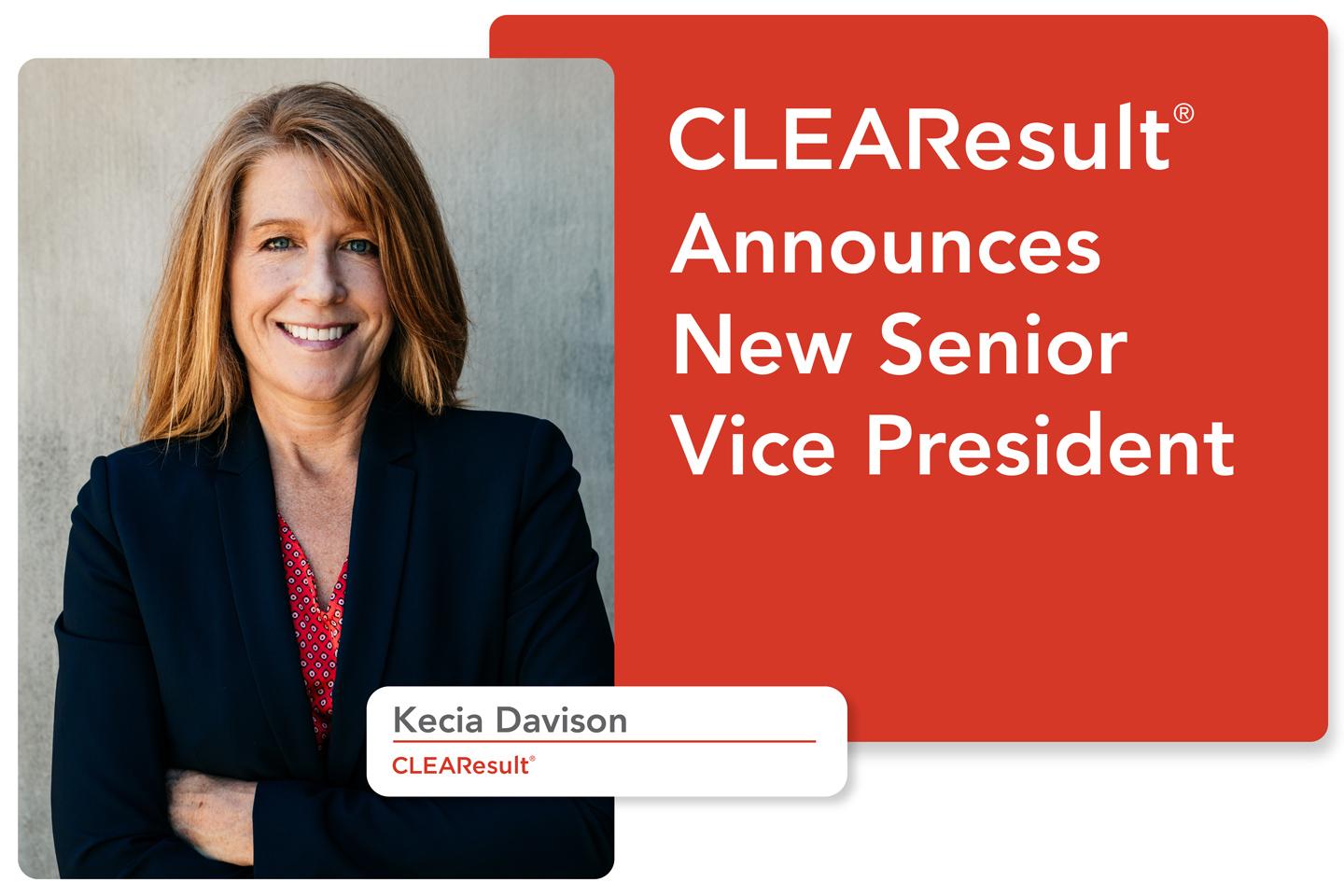 Austin, Texas (April 20, 2022) — CLEAResult, the largest provider of energy efficiency, energy transition and decarbonization solutions in North America, has announced the hire of Kecia Davison as the Senior Vice President for the West region. Kecia is a proven leader with over thirty years of experience in the energy efficiency, construction and finance sectors. Her rich history of creating highly collaborative teams, leading sales, and profitable delivery solutions will be hugely valuable to CLEAResult's executive leadership team.
Before joining CLEAResult, Kecia was the President of West Energy at SitelogIQ and drove a complete transformation of the West Energy business. She has held additional key roles in significant energy companies, such as Vice President of Energy at ABM, where she built their California Public Sector Energy business from the ground up and led ABM's Public-Private-Partnership (P3) Infrastructure business. Prior to ABM, she led her team at Johnson Controls to close one of JCI's largest energy solutions projects with the State of Hawaii Department of Transportation.
"I'm excited to have Kecia join our executive leadership team. Her broad experience will be a great asset as we address many growth opportunities in the West region," said CLEAResult CEO Rich McBee. "She is an energetic board member of the School Energy Coalition (SEC) and was a founding board member of the California Energy Efficiency Industry Council which further demonstrates her commitment to a cleaner future." Beyond the office, Kecia is an avid sports fan, skier, golfer and tennis player. Kecia lives in Orange County California with her husband, Jim, a decorated former Navy fighter pilot.
About CLEAResult
CLEAResult is the largest provider of energy efficiency, energy transition and decarbonization solutions in North America. Since 2003, our mission has been to change the way people use energy. Today, our experts lead the transition to a sustainable, equitable, and carbon-neutral future for our communities and our planet. Our hometown teams collaborate with a diverse network of local partners to deliver world-class technology and personalized services that make it easy for commercial and industrial businesses, governments, utilities and residential customers to reduce their energy use and carbon footprint. CLEAResult is headquartered in Austin, Texas, and has over 2,400 employees in more than 60 cities across the U.S. and Canada. CLEAResult is a portfolio company of TPG's global impact group, The Rise Fund.
Explore all our energy solutions at clearesult.com.
Follow us on: Facebook | LinkedIn | Twitter | Instagram
Media contacts
Amber Tester
Director Corporate Communications
Go back