Go back
Step by Step Guide to a Smaller Footprint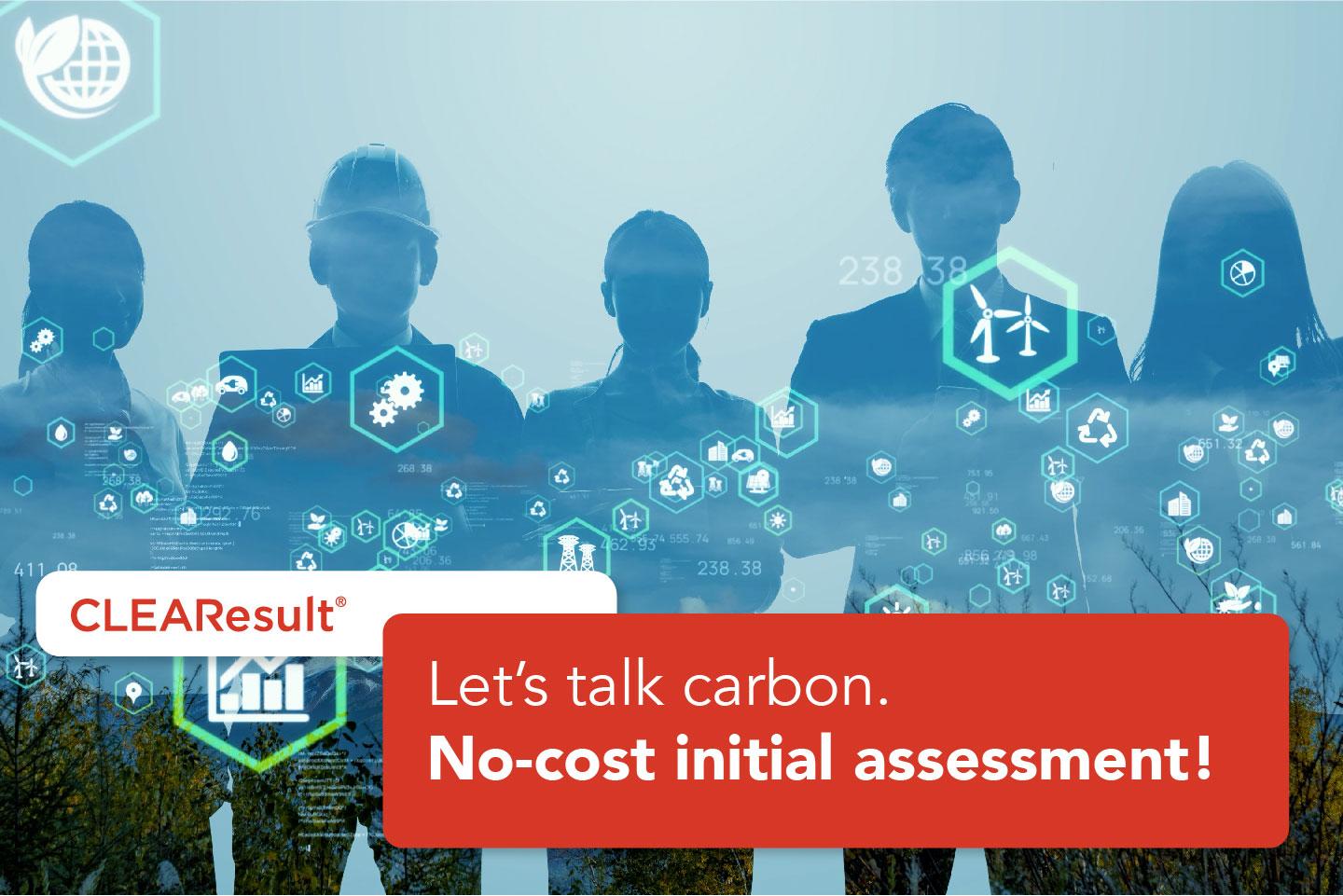 Pressure is mounting for companies to reduce their carbon footprint and greenhouse gas emissions (GHG). Regardless of how the SEC disclosure proposal resolves, it is a sign of the times—businesses must assess their environmental impact and move towards greater sustainability. Investors, clients, communities and future employees are placing an increasing degree of significance on an organization's carbon footprint when deciding who to do business with. Forward-thinking companies have started the move to—or have even reached—a carbon neutral/net zero future. Businesses cannot afford to be left behind as profitability has become directly tied to sustainability.
Many of our clients have accelerated their decarbonization initiatives within the past few years to become more sustainable, save on energy costs and increase their appeal to customers. Our Carbon Consulting Practice has developed a highly effective strategic energy management (SEM) methodology to make this process as time and cost efficient as possible.
MEASURE: This step is essential for every company, regardless of their sustainability goals. It is often minimized as assessing current state seems simple. However, to accurately measure carbon emissions for internal and external reporting is a comprehensive task and critical to efficiency planning. Our team will study your operations to determine where, how, and to what extent carbon is emitted. And examine the impact of your indirect activities (purchases, business travel and waste production). This will serve as your baseline, using GHG Protocol standard measurements. We will then create a custom, real-time dashboard using our proprietary ATLAS™ Carbon platform to track your progress over time.
 
DISCOVER: The greatest opportunities are often overlooked from an internal perspective. Our external viewpoint, decarbonization expertise and client experience allow us to quickly analyze and identify usage trends and determine areas with the greatest impact on your carbon footprint and bottom line. We will give you prioritized recommendations and work with you to create practical projects to ensure your energy efficiency goals and budget remain aligned.
 
PLAN: Our client goals range from modest carbon reduction for cost efficiency, to becoming carbon neutral, to achieving net zero. We take into consideration your current footprint, reduction opportunities, budget, and timeline to set realistic reduction goals and milestones and create a practical plan to achieve them within your parameters. We can position and present your strategic plan for stakeholder buy in and assist in locating trade allies and specialists needed for implementation.
 
REDUCE: Set your plan in motion. Manage repairs, upgrades and equipment installation with efficiency and ease by leveraging our engineering, design build and SEM specialists. We work with your teams and leadership to create behavioral change by establishing energy-saving behavioral procedures and training your workforce. Our network of skilled partners can also help fill any additional reduction gaps, including strategic renewables and compensatory measures for carbon emissions.
 
IMPROVE: Climate policy changes and advancements in technology can necessitate adjustments to your strategic plan and operations to keep you on track. Keeping abreast of changing conditions enables you to spot and react quickly to opportunities or challenges and manage resources effectively. Our team will recommend modifications to optimize your strategy and determine the soundest investments where needed. We also explore ways to further reduce GHG emissions.
Learn more about how to make your carbon reduction process faster and easier by visiting clearesult.com/carbon-consulting. We are currently offering a 15-minute initial consultation and initial assessment at no cost and no obligation.
Go back