Go back
Everything you need to know about our 80 Plus® certification program.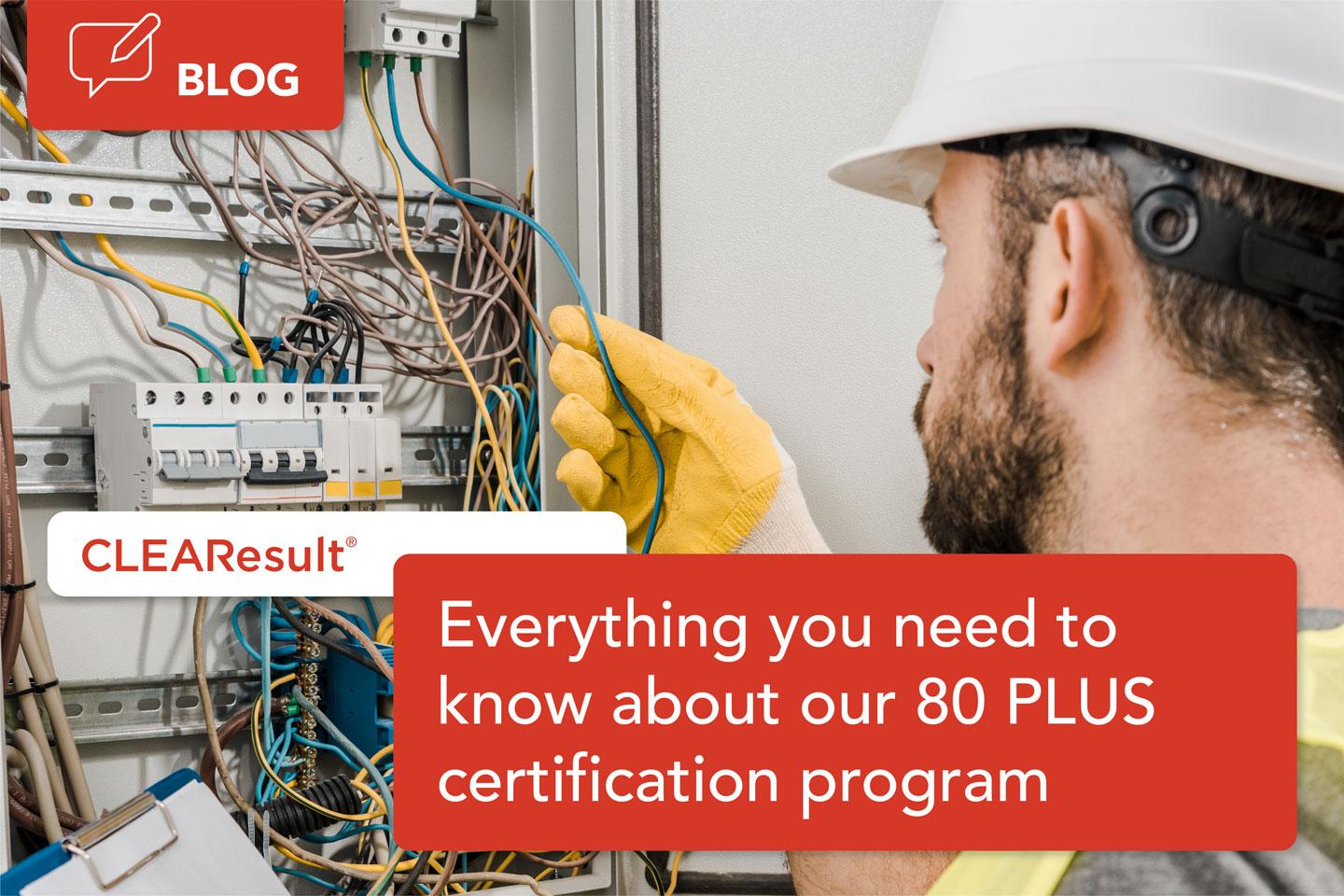 Over the years, our 80 PLUS® testing and certification program has become the leading global efficiency specification for internal and industrial power supply units (PSUs). We currently list over 11,000 certified power supplies and 450 plus manufacturers on our portal for customers to easily verify their product efficiency anytime. 
What is 80 PLUS?
80 PLUS is a performance specification and certification program for internal power supply units (PSUs). Every certified product and its testing report is listed on our easily accessible online portal for anyone to see.
What certifications does 80 PLUS offer?
We offer six levels of certification from Standard to Titanium for internal power supplies at increasing levels of energy efficiency. There are currently five categories for certifications including 115V Internal desktop, 230V EU Internal desktop, 115V Industrial, 230V Internal AC and 380V Internal DC data center power supplies. The performance specification requires power supplies in computers and servers to be 80% energy efficient or greater at 20%, 50% and 100% of rated load with a true power factor of 0.9 or higher.
What are the benefits of certifying my product?
Our standards are recognized by ENERGY STAR® and the European Union (EU) for being significantly more efficient than standard PSUs, giving manufacturers a unique market opportunity to differentiate their premium products and improve consumer confidence.
What are power supplies?
Power supplies are devices used to power computers, servers and other consumer and industrial equipment. They convert AC power from electric utilities into DC power used in most electronics.
Internal PSUs are most commonly found in desktop computers, workstations, non-redundant server applications and redundant data center devices. Industrial PSUs can be found in various physical formats including embedded, encapsulated, open frame, rack mount and DIN-mount.
How can I get my product certified?
Certifying your product is easy. Create an account on our online portal, then select your product and complete the application. For a technical review of our testing procedures, please view our comprehensive testing FAQ.
How much does it cost to certify my product?
Depending on the product, the price for testing and certification can range from $3,500 to $7,250 USD.
Who is CLEAResult?
CLEAResult is the largest provider of energy efficiency, energy transition and decarbonization solutions in North America. Since 2003, our mission has been to change the way people use energy. Today, our experts lead the transition to a sustainable, equitable, and carbon-neutral future for our communities and our planet.
Program timelines and milestones
2018:
ENERGY STAR V8.0 for Desktops
ENERGY STAR V3.0 for Servers
2014:
230V EU specification Introduced
80 PLUS Titanium specification introduced for Desktops
2011:
10% efficiency recorded for desktop computers
80 PLUS Titanium specification introduced for Servers
SNIA PSUs added to the category for Servers
Introduction of Titanium 80 PLUS label as most efficient specification within the Data Center
2010-2008:
Addition of Platinum 80 PLUS label for the most efficient power supplies
ENERGY STAR v5.0 for Desktop Computers requires 80 PLUS Bronze and v1.0 for Servers requires 80 PLUS Silver or better Power supplies
Addition of Bronze, Silver, and Gold 80 PLUS labels to distinguish among various levels of efficiency
2007-2003:
ENERGY STAR Computer Specification (Version 4.0) goes into effect, including 80 PLUS power supply efficiency levels for desktop computers
Dell certifies 4 power supplies
HP joins by certifying 80 PLUS power supplies
ENERGY STAR includes 80 PLUS requirements in new computer draft specification
First market-ready power supply by Seasonic certified 80 PLUS
Northwest Energy Efficiency Alliance becomes first sponsor
Program concept announced at ACEEE Market Transformation Symposium
Developed the Generalized Internal Power Supply Efficiency Test Protocol for calculating the energy efficiency of internal AC-DC and DC-DC power supplies
Go back