Go back
Key takeaways from The Impact of Energy Efficiency in Decarbonization webinar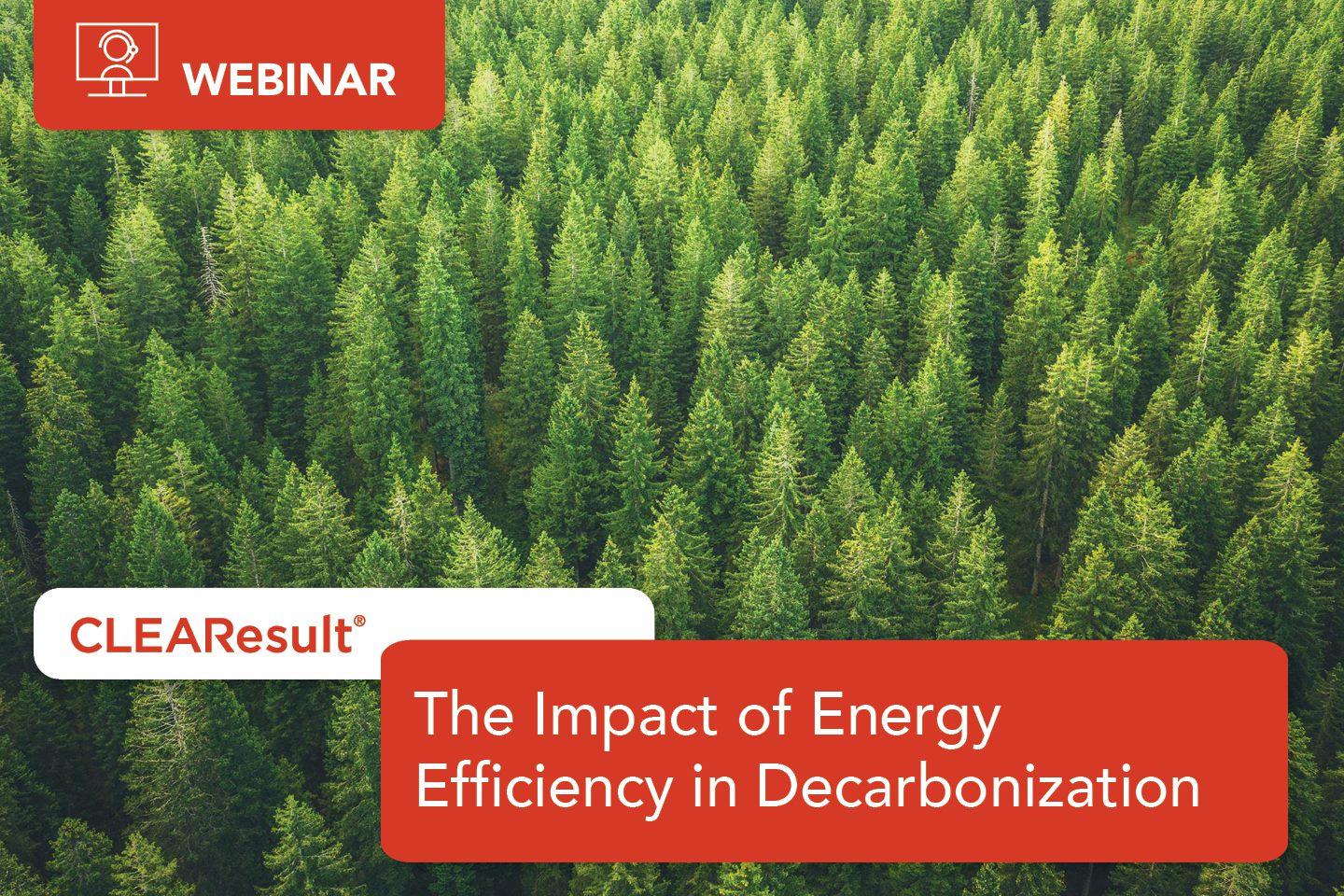 Our Carbon Consulting leads, Keri Macklin and Rob Beckwith, shared their insights on carbon reduction through energy efficiency in our September webinar. In case you missed it or want to revisit, we've put together some notes and video highlights with our top lessons learned:
 
Improving energy efficiency should be an organization's first priority. Energy is the greatest contributor to greenhouse gas (GHG) emissions.

Energy efficiency is among the least expensive and most effective ways to reduce GHG emissions.
Lowering baseline usage before pursuing other carbon reduction measures will shorten the path to carbon neutral/net zero.
This will also reduce overall decarbonization costs by lowering the need for other measures (e.g. solar installation and carbon offsets).

Start with an energy efficiency assessment. Research from the American Council for an Energy-Efficient Economy (ACEEE) concludes that up to half of GHG emissions can be eliminated through energy efficiency alone. Other elements to address include electrification, onsite renewable energy and fugitive emissions.
The Inflation Reduction Act will make billions of dollars available for energy efficiency projects. Initiatives include the GHG Reduction Fund, the Advanced Industrial Facilities Deployment Program, and the Advanced Manufacturing Tax Credit program. These and other efforts will provide tax incentives for businesses and reduce upfront costs.
Executive support and a determined team leader are essential for successful decarbonization. A study from the U.K. indicates that implementation rates remain the same regardless of project costs and payback periods. Sustained commitment to change can improve these rates.
Four steps to get your business started
Appoint a champion of GHG reduction to ensure that the project gets proper attention
Ensure executive support for energy efficiency projects
Create a path and a structure in the organization to make these projects a priority
Measure your successes so all stakeholders know how you are doing
Go back