Go back
Wide open opportunities for commercial and industrial sustainability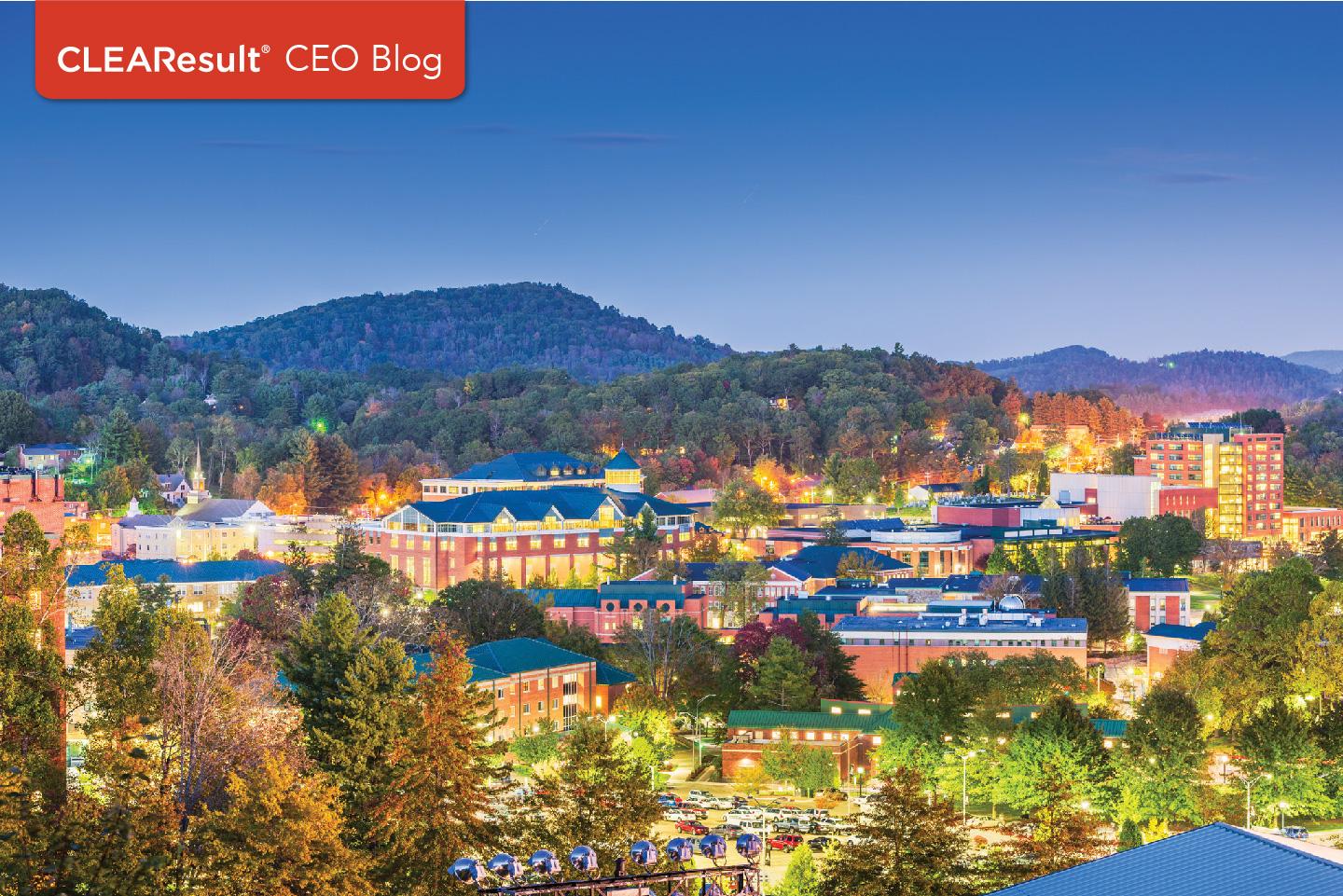 This article was originally posted on LinkedIn.
Today, we're celebrating Energy Efficiency Day with a renewed sense of purpose. With growing investment and optimism in the industry, we're seeing opportunities to help at every turn. Just yesterday, we learned that the government of Ontario is increasing their investment in energy efficiency to over $1 billion to help people and businesses save money and address rising electricity demands. Business leaders across North America are energized by the increase in investment and attention on reducing costs while helping the environment. I frequently hear the same questions "where can we save the most?", "How should we get started?", "which changes will have the biggest impact?", and most often—"where do we focus our funding for the biggest return on investment?"
Saving money and energy is important for homes and businesses alike, but today, I'll share how we're helping commercial and industrial (C&I) customers identify the biggest trees in the forest of opportunity as they work towards creating a sustainable future. 
Energy efficiency IS the starting point.  
Most businesses today are approaching energy savings with fresh eyes. Many have completed energy-saving lighting upgrades, but with electricity demand and costs rapidly on the rise and environmental sustainability concerns also top of mind, many commercial leaders are eager to do more. Each potential change comes with its own set of challenges and opportunities. However, any way you look at it, the cheapest and cleanest kilowatt-hour is the one you don't use, so every sustainability program must begin with energy efficiency.
While the cost-effectiveness of energy efficiency is well-known, it's no longer just a "nice-to-have energy resource." Today, reducing demand is mission critical for a sustainable, reliable and affordable supply of energy. C&I facilities can massively reduce their costs and their environmental impact with energy efficiency. I see many companies reaching savings of 30% or more, and some even higher when they implement a comprehensive energy management program. 
One Fortune 500 national commercial food producer we work with has been collaborating with local utility partners to reduce energy and water waste since 2016. They've taken efficiency to heart, working it into project after project, and the biggest question I hear from them now is "what else can we do?" because they're not slowing down.
Holistic strategies make sustainable choices easier for everyone.
Beyond lighting, energy efficiency upgrades can grow complex and cost more up front, but the returns and environmental impact are significant. This is especially true for commercial buildings under 50,000 square feet which consume 44% of the energy used in all commercial buildings. These buildings are home to many communities' small businesses who are constrained by margins, capital and local resources to make the necessary improvements.  
Our CLEAResult team members, along with our utility partners, have consistently found ways to help businesses overcome these barriers, and several successful strategies have included: 
Using midstream programs to meet C&I customers with savings at the point of purchase. 
Cultivating a Strategic Energy Management (SEM) mindset across the business. 
Streamlining C&I participation in demand response programs and technology solutions.
All three strategies are part of a holistic approach to saving energy. We pair midstream incentives with C&I marketing campaigns to help businesses choose more energy-efficient models when essential equipment needs to be replaced. This helps contractors recommend higher-efficiency equipment while keeping costs comparable, leading to bigger long-term savings for the business and larger demand reduction for utilities. 
We've also found success bringing in SEM consultants early in the process. These programs guide businesses through the process of creating a comprehensive energy-saving strategy that prioritizes each action or helps them make tradeoffs to maximize value. When facilities are able to manage their own energy systems, the day-to-day impact is clear, and the concept of continuous improvement is built-in from the start. 
At the grid level, utility-led demand response programs have largely focused on residential customers. But there is a huge opportunity to bring better "smart building" solutions to commercial spaces, and the energy savings will follow. In 2020, the Energy Information Administration (EIA) found that C&I customers accounted for just over 3% of utility demand response program participants, but their involvement led to a whopping 22% of the total annual electricity savings. That's a game-changing difference! 
In the past, environmental sustainability may not have been top of mind for every building manager. Today, we can clearly see a shift. During my many customer visits, I hear first-hand how equally important it is to have a positive environmental impact while reducing operating costs and increasing productivity. When we're able to show them a plan that improves all three, moving forward is a no brainer. 
It is so much fun to lead an organization with a mission to change the way people use energy. I'm able to show other companies that energy efficiency makes great economic sense and allows them to reach their sustainability goals at the same time. It protects our planet, and everyone benefits—businesses, utilities and the communities we serve. 
Happy Energy Efficiency Day! We have a lot to look forward to. 
Talk soon, 
Rich 
Go back