Go back
A bird's eye view of the sustainability business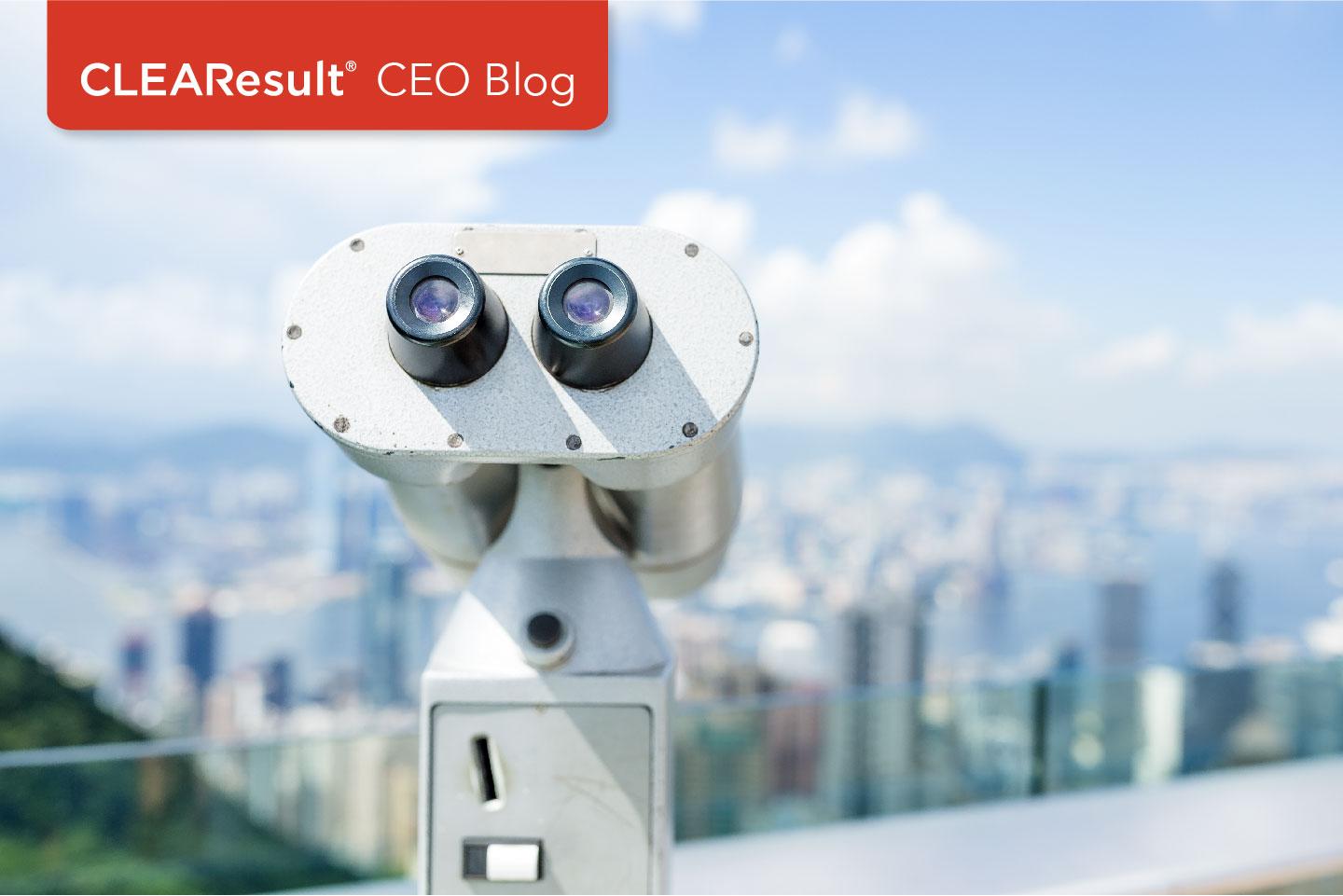 This article was originally posted on LinkedIn.
One year as CEO of North America's largest energy efficiency business
The month of July marked my first year as CLEAResult's CEO. It's remarkable how fast it goes, and how much we've accomplished in that time. 
I'm very proud of this company and our people. Our people care deeply about our mission and can identify with our purpose as they live it every day.
We know first-hand the choices many people have to make between paying their energy bill and putting food on the table. And with inflation over 8%, that number is growing every day. Last year, we celebrated our 500th home energy remediation project with our utility partner in Memphis. During the ceremony, the woman living there shared with us how far a few hundred dollars in monthly energy savings could go for her family. That is the meaningful difference our work makes in the lives of thousands of people every year, and those stories stick with me.
When our clients tell us how much they appreciate the dedication of our team members and how irreplaceable they are—that makes me proud. Our team members are committed and passionate about changing the way people use energy. This is why our impact exceeds expectations time and time again.
My role is to connect the dots.
I feel very fortunate to lead this organization and speak from a unique vantage point in the industry. We work with hundreds of utilities across the U.S. and Canada. We see what works and what doesn't across a wide variety of programs.
It's from this perspective that I'm able to see the larger trends at play. I listen to our program team's success stories where they've found ways to overcome the community-specific challenges and grow widespread participation. I speak with our clients – both gas and electric – about what's most important to them. Surprising to some, there are many similarities and clear patterns affecting our success in all areas. Sharing that big picture perspective is one of the most important things I can do.
For example, weatherization is one of the most talked about programs today and for a good reason. Extreme weather events are happening more frequently due to climate change, and this is leading to higher demand for energy. Likewise, as inequality expands alongside inflation, the energy burden families are experiencing can be crushing. The most vulnerable members of our community are those with the least efficient homes. In response, utilities are shifting the funds once set aside for lighting projects to weatherization and whole home efficiency programs that will have a greater impact on our communities and the grid. This is not just a local issue. We need to speed up energy-saving success everywhere.  
Energy is a significant part of people's budgets, and we all need to use less. Two-thirds of low-income households spend more than 6% of their income on utility bills. Whether at home or in business, that's where we can have the biggest impact. We can't lower folks' mortgages or reduce the price of gas, but we can save you 20–30% on your energy bill while protecting our planet too.
Looking ahead with a macro lens.
I see three distinct and interrelated phases happening in real-time under the umbrella of sustainability in energy—Energy Efficiency, Energy Transition and Energy Sustainability Services.
Energy Efficiency is using less energy to produce the same or greater amount of power and reliably meet demand.
Energy Transition is the continued effort to replace fossil fuel systems with low-carbon energy alternatives that are integrated with the grid and interactive for consumers and providers alike.
Energy Sustainability Services combines low-carbon energy production with efficient energy use to realize our challenging and collective goal of reaching net zero.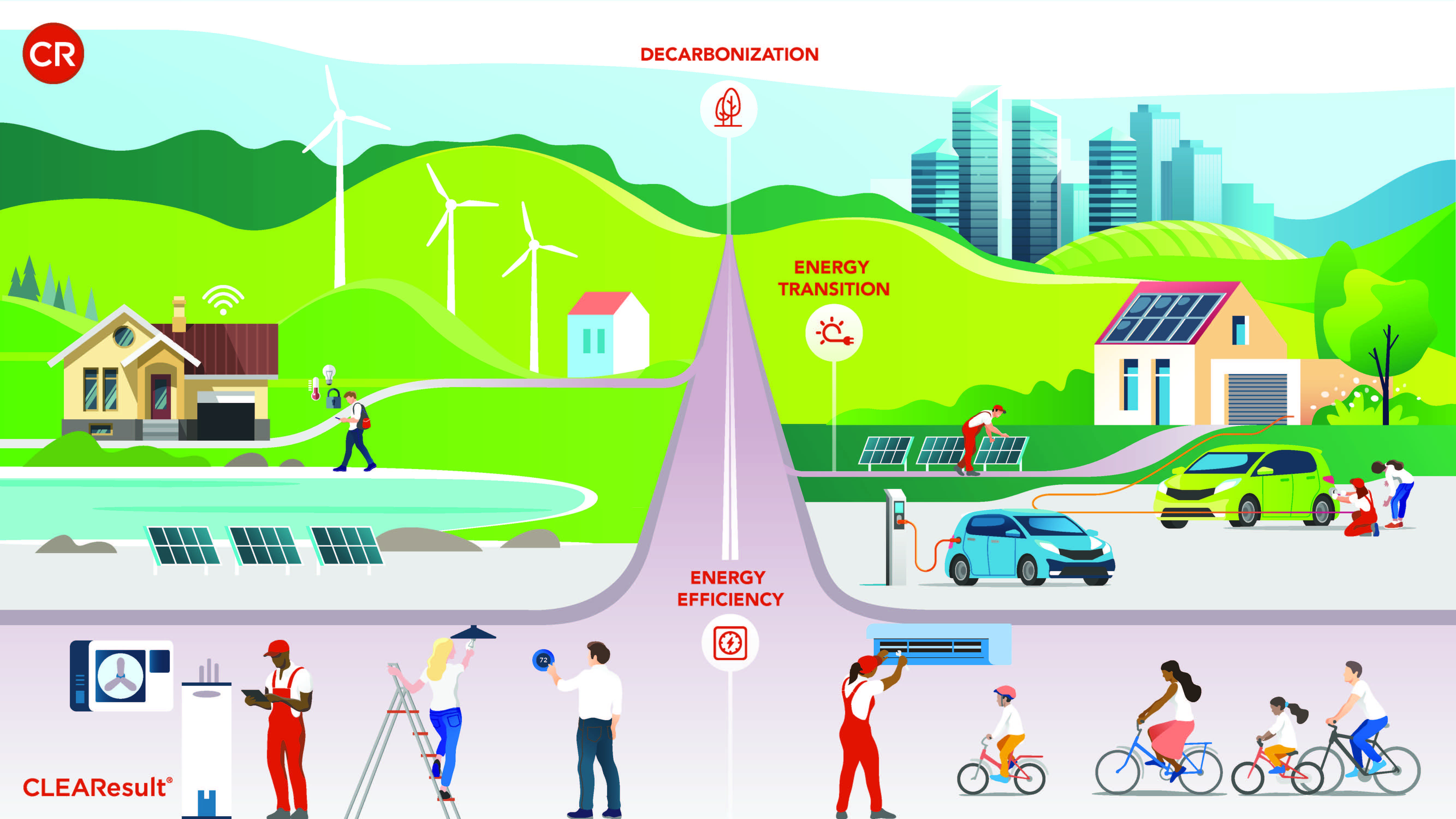 I'll be sharing more of my observations on each of these phases over the next few months. My hope is that by sharing these trends and connecting the dots, together we can guide our industry in the best direction possible.
I'm honored to lead this company, and I share the deep commitment to our mission. Our work is rooted in actions that make a real difference every day. I'm excited to be a part of it and watch our impact continue to expand and grow.
Until next time…
Rich
Go back