Go back
A round of applause for utility energy efficiency programs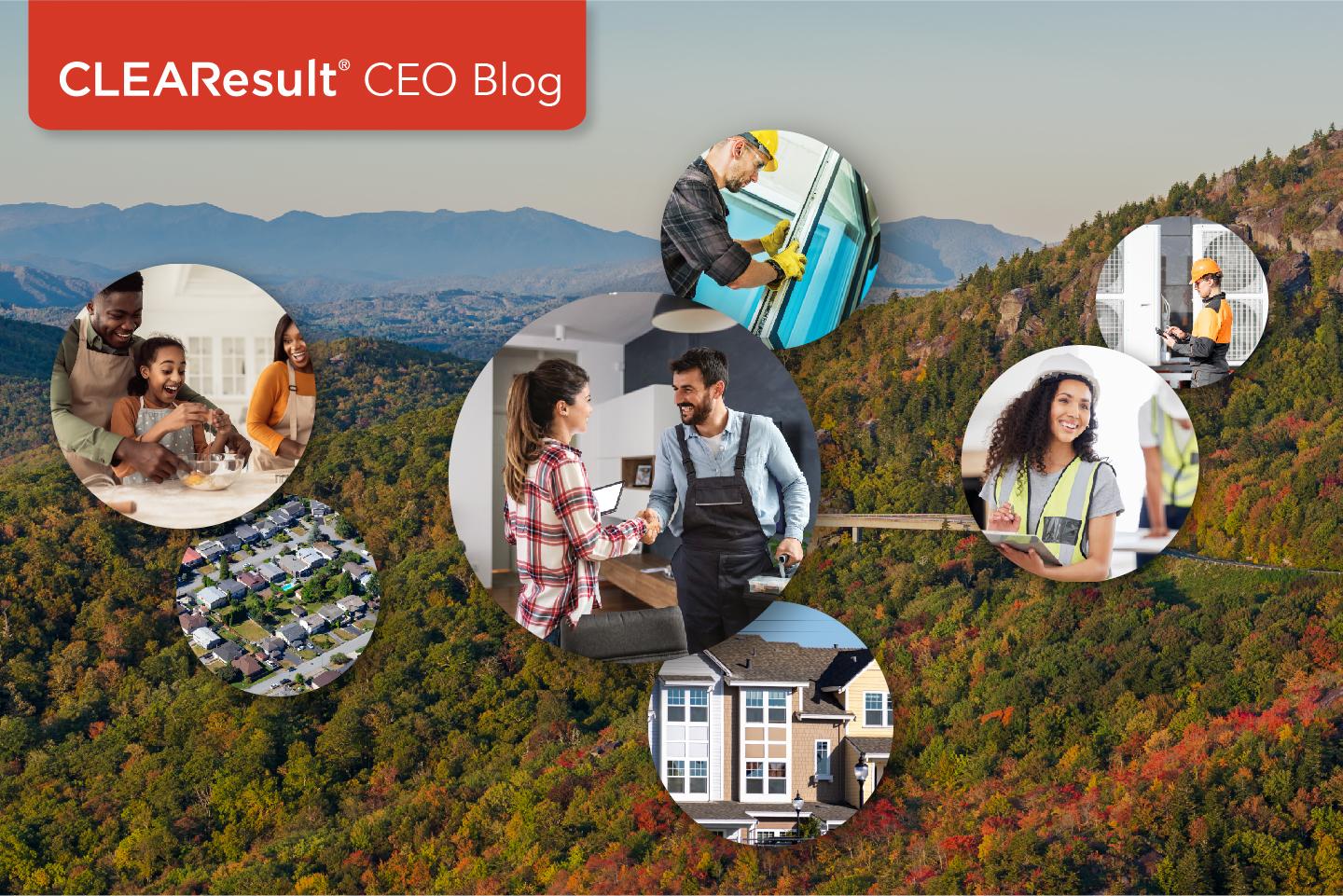 This article was originally posted on LinkedIn.
The energy efficiency industry is scaling up at an unprecedented pace. Utility programs across North America are feeling the forward momentum, making the most of it and getting ready to grow—fast. There are plenty of outside factors to point to, from the Inflation Reduction Act to private investor pressure, but what's being left out is the success programs are building from within.
Utility goals are changing. They're choosing to go big and make their impact even more meaningful for the communities they support.
As I travel around North America, I feel it's time to recognize the utility industry for the impact they are making. Not only for "keeping the lights on", but for the real impact they're having on people's daily lives in the communities they serve. Utilities are showing an enhanced emphasis on low- and moderate-income (LMI) programs that uplift people being hit the hardest by inflation.
The social impacts of saving energy
Saving energy is still goal number one, but utilities are focused on their relationships with communities more than ever before. In Tennessee for example, the TVA Home Uplift program has had tremendous success reaching the under resourced households they serve. They exceeded their weatherization goal for the year, upgrading over 1300 homes, and have created efficiencies to keep that forward momentum growing. From workforce development initiatives that bring in members of the community, including more non-English speakers, to achieving an astonishing Net Promoter Score of 93—it's clear the program's impact is resonating.
Michigan is also seeing impressive growth in programs focused on people who need the most help. One program saw incentive dollars spent on income-qualified measures double in 2022 with no signs of slowing down. Our Healthier Homes program, which is focused on improving air quality through energy efficiency for people with respiratory ailments in the Flint area, has now helped over 225 households breathe cleaner air, all while lowering energy use. This shift towards programs with a social purpose is increasing, and it's going to stick. I'm proud of all the people working to make it happen.  
Program goals are going for even bigger impacts.
Utilities have hit their stride with energy efficiency programs. There's a strong foundation from the past decade of work that shows us successful strategies, and programs are setting ambitious goals to put that experience to use. Reducing electric demand through energy efficiency programs is a necessity for utilities, especially as the energy transition wave ramps up.
Heat pumps are a major part of that transition, and they're catching on even in the coldest climates. Maine, California, New York, and Massachusetts have all set time-bound commitments to get energy-saving electric heat pumps in homes with more states likely to follow in a push towards electrification. Maine made news recently after announcing that 28,000 new heat pumps were installed in the past year alone, putting them well on their way to reach the state's goal of 100,000 by 2025. That's more than three times the amount installed in 2018. The program teams in the area have done a tremendous job keeping up with the growth and are continuously developing a workforce to get the job done.
This rapid need for workforce development to support energy efficiency programs is being felt everywhere. As states and cities roll out their decarbonization plans, we're finally seeing program funding match the need for growth. Colorado is another prime example. Our partners in the area are asking us to touch five times the number of homes, plus build a plan to reach ten times our current pace soon after—an effort that continues to focus on benefitting people in need. These big asks are becoming common, and we're thrilled to take on the challenge.
Utilities reprioritize to reflect the communities they serve
Energy efficiency is mission critical for everyone. That means making sure our programs are not only equitable and inclusive by design, but that the people and suppliers we hire are as diverse as the communities they serve. I feel very fortunate knowing that our clients take this to heart. As lighting incentives fade out, utilities are prioritizing equity by refocusing on LMI programs as a primary driver of future growth.
The same shift in focus is being placed on supplier diversity as well, but the conversation feels different. There's a genuine motivation to measure energy efficiency's impact beyond pure savings. This has been particularly true with our partners in Oregon. We're working together to set significantly higher diverse supplier spend goals as a vital part of our long-term growth strategy. Proactively bringing more diverse suppliers into our systems ensures that we're improving equity at every level and creating an ecosystem of mutual respect by design. It's important work and the impact will be felt for years to come. I'm excited to watch it grow.
I could cite examples of success for hours. People are feeling the optimism, programs are moving quickly to capture every opportunity, and utilities are getting ready to make the most of them. Energy efficiency is entering a new era of purpose, and the impact for communities and our planet will be huge.
Everyone is aiming higher, and when strategy, purpose and need all align, it's amazing what gets done.
Until next time,
Rich
Go back