Go back
Changing Energy, Changing Lives: Our Year in Energy Efficiency & the People Who Made the Difference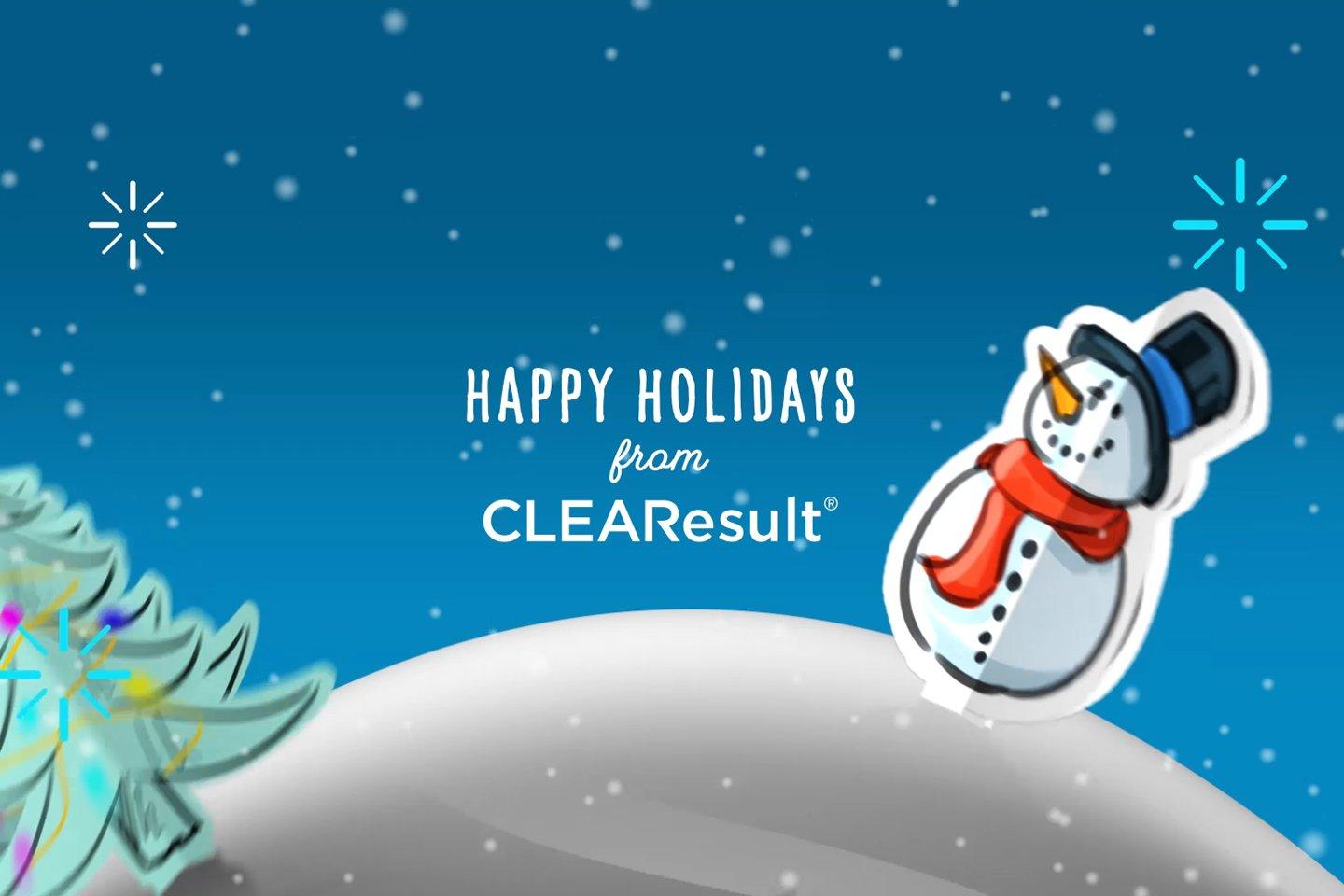 Together, we made 2020 a banner year for efficiency
The holidays are a time to settle down and reflect on the year that's now behind us. And this past year has been a test for us all. A test of our resilience as an industry, of our dedication to the communities we serve, and of our shared commitment to the idea of a brighter future.
Together, we passed the test—in a big way. When they needed it most, we saved households across North America over $650 million on their energy bills. And even when people spent more time than ever at home, we saved 6.68 billion kWh over the course of the year. That means 2.4 MILLION tons of CO2 never entered the atmosphere, equivalent to taking 524,348​ cars off the road. In total, our collective energy savings could power 608,832 families' homes for a year.
If there was any doubt before, 2020 is definitive proof: we're not just changing energy, we're changing lives. And each of us makes an impact through the work we do every day. Taken individually, we each prevented 953 tons of carbon emissions, and every single one of us was responsible for saving income-qualified customers $7,683 on their utility bills. Energy efficiency often becomes a numbers game, but its most important—and often overlooked—impacts are on the human side.
Here are just a few things utility customers had to say about our efforts this year:
"Very efficiently run and staff was knowledgeable, friendly and helpful."
"Consumers Energy kept their promise perfectly, followed through exactly as they said they would."
"I do little things already, like put up shades, but Eric was able to identify even more areas that were losing heat. I was impressed every step of the way."
"Convenient, timely, especially during COVID-19. Very pleased." *
Examining the reaction to our programs from coast to coast, a clear pattern emerges: our teams and our people on the ground make all the difference.
"I got a person on the phone to schedule and I called right after pick-up. She deserves more than a 10. Professional and so sweet," said one Michigan customer. "The person who picked up the appliance was also awesome. He wore a mask the entire time, answered all my questions. He was so nice to my disabled daughter. She is non-verbal and has low-functioning autism. He personally said hello to her and was so kind. Normally I have to be my daughter's unofficial language interpreter. I don't know where or what training he received dealing with people who have special needs, but he did everything right."
Those same dedicated teams, who work miracles even under normal circumstances, had their own challenges to deal with this year. But they rose to the occasion.
"After standing down and working from home for almost four months, returning to the field was a little strange and took some adjusting to," said Chris H, a ComEd Energy Efficiency Program Field Rep in Illinois. "New procedures were established to better protect us during the pandemic, including daily use of PPE… We were able to communicate with the retailers while working from home, which allowed me to keep the communication lines open about the ComEd Energy Efficiency Program [and] continue building relationships with store personnel… One of my Home Depot store managers spotted me and said he was happy I was back to work, since I usually had a smile on my face and brought a lot of positive energy [to] the store."
These are but a handful of examples of the deep, meaningful impact our efforts this year have had on people and families in every market we serve. Our work matters. Every day, our shared commitment to energy savings brings us one step closer to the brighter future we all hope to see. And this year was a reminder that only together, supporting each other, can we succeed in making that future a reality.
This holiday season—as we say a long overdue goodbye to 2020 and excitedly welcome 2021—keep these things in mind.
Here's to you, our clients, partners and of course, incredible teams across North America. We're changing lives, and together, there's no limit to what we can accomplish.
Happy holidays and best wishes,
CLEAResult
*Feedback collected from Consumers Energy Appliance Recycling Customers and SEMCO customers
Go back