Go back
CLEAResult Names Shane Nichols Chief Commercial Officer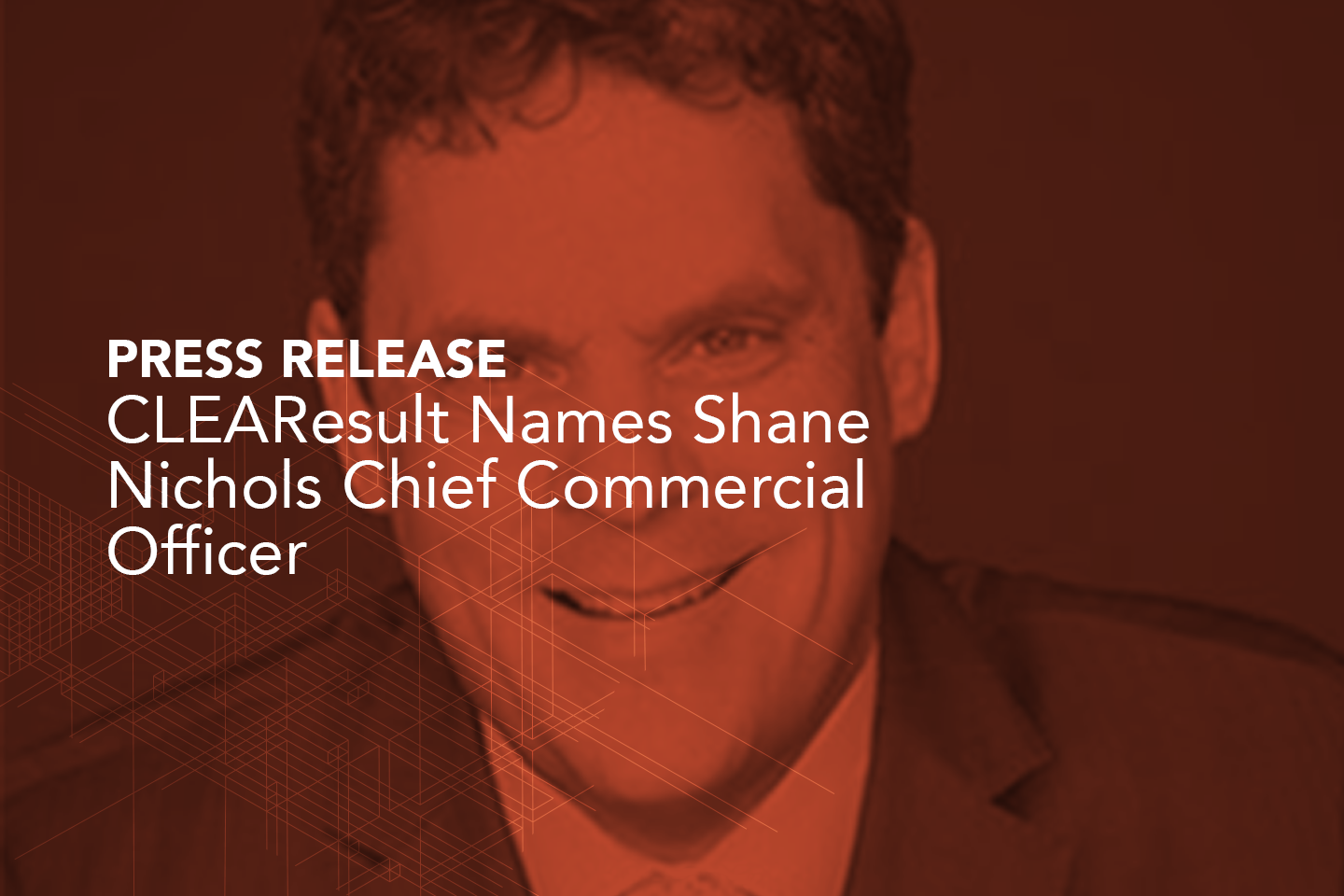 CLEAResult, a leader in designing and implementing technology-enabled energy efficiency and demand response programs for utilities, is pleased to announce Shane Nichols as the company's new Chief Commercial Officer. In his new role, Shane will be responsible for leading the company's commercial organization, including sales, marketing, proposals, contracts and product management.
Shane brings over 15 years of commercial leadership experience to CLEAResult. With a diverse background in the global energy markets, his leadership and expertise have inspired growth across a wide range of products, solutions and services. 
"Shane is known as a people-focused leader, and I'm confident his skills and experience will serve us well in this critical role," said Scott Boose, CLEAResult's CEO. "He has a proven track record for driving significant growth and leading through change."
Shane joins CLEAResult from Honeywell Building Solutions, where as Vice President of Global Sales he helped bolster the brand's position as a worldwide market leader. Previously, he served in the U.S. Air Force before honing his global leadership skills with several high-profile roles at General Electric and Woodward.
"I'm thrilled to be joining this industry-leading organization and look forward to partnering with CLEAResult's many thought leaders and innovators to commercialize best-in-class solutions to our clients," shared Nichols.
Go back