Go back
Happy Holidays from CLEAResult!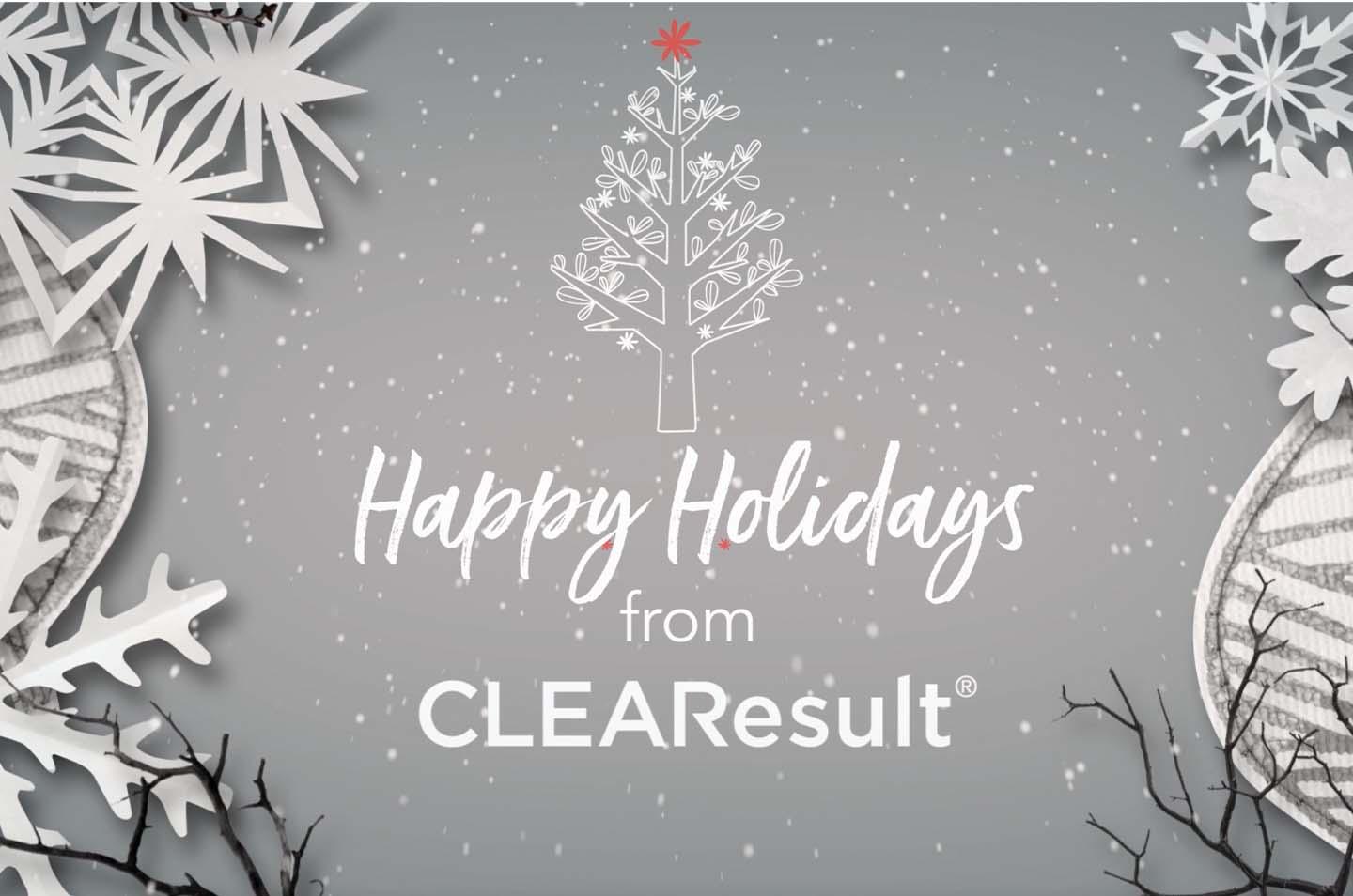 Sending gratitude and season's greetings to you and yours
2021 brought us all together again. In a year that ebbed and flowed more than most, we stayed flexible and focused to change the way people use energy, for everyone.
This year, as people continued to navigate an ever-changing landscape, our flexibility paid off in a big way—to the tune of 6 billion+ kWh and 54 million+ therms / 2.3 million+ metric tons of CO2 emissions saved.
Together, year after year, we're making our world environmentally sustainable. To our clients and partners in energy reduction and our expert teams who bring our mission to life…
Thank you!
CLEAResult
Go back