Go back
Inflation Reduction Act provides unprecedented opportunity for state energy offices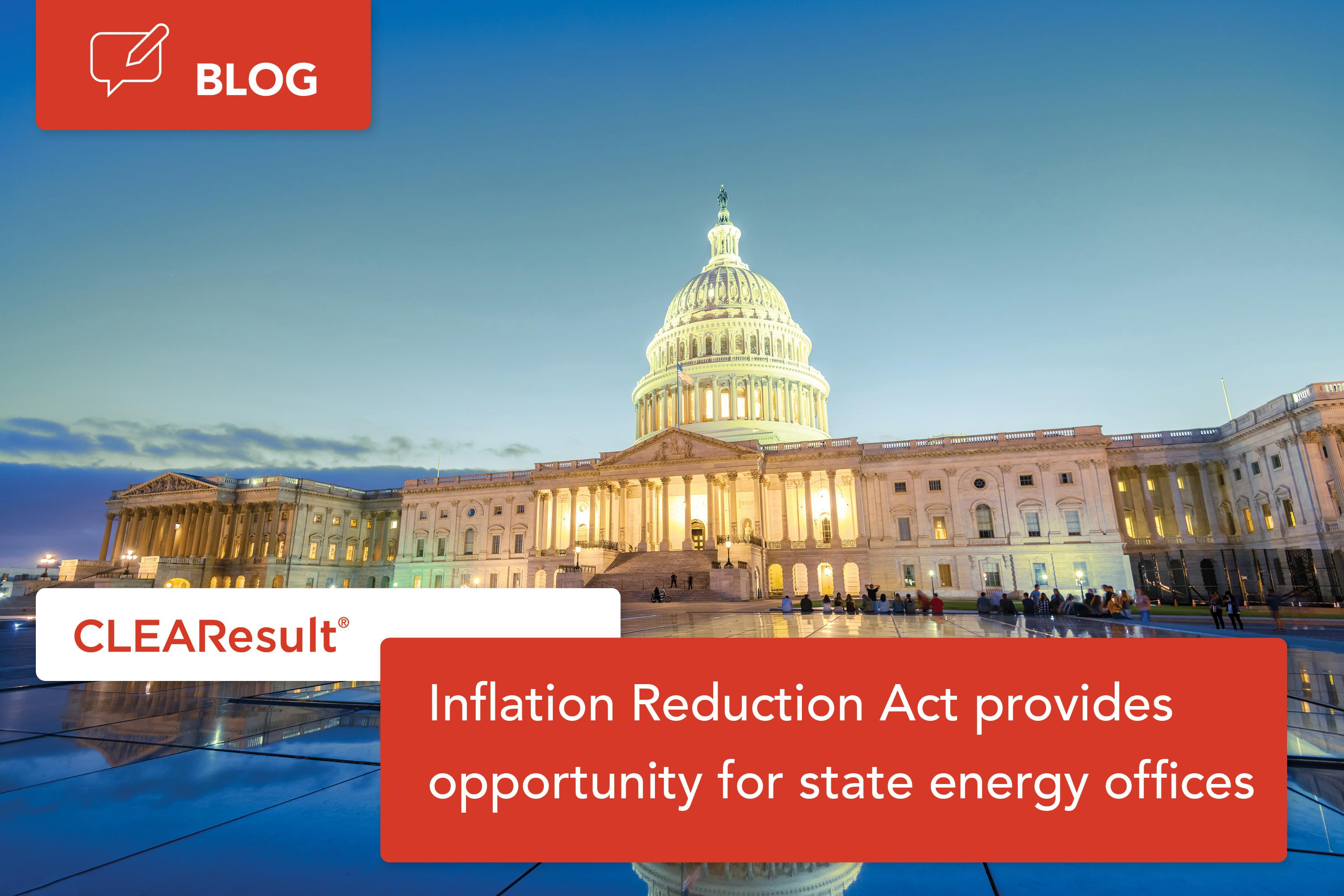 The newly passed Inflation Reduction Act (IRA) includes billions of dollars in funding over the next ten years for climate and energy initiatives across the United States. This historic amount of funding will be delivered primarily through state energy offices, and with that opportunity comes questions around program administration, serving the right audience, and finding the right partners to hit state targets.
Our people are energy efficiency experts, and we're ready to put our decades of energy program management experience to work. We can quickly support state energy offices to deploy federal funds in the most efficient and effective way possible, especially for our most vulnerable community members.
Ready to put a plan together? Email us for support.
A bit about us

CLEAResult is the largest provider of energy efficiency, energy transition and decarbonization solutions in North America with more than 400 active programs. With over 2,000 people dedicated to changing the way we use energy, we can design and implement initiatives like the HOMES Rebate Program or High-Efficiency Electric Home Rebate Program from start to finish to meet the local needs of every state.
We can support state energy offices with:
Rebate processing: We have extensive experience implementing utility rebate programs across the country including incentivizing distributors through midstream programs or offering customers instant point-of-sale rebates while avoiding common pitfalls like "double dipping." Additionally, we have income verification tools that help people and programs quickly identify the right incentives for their needs.
CLEAResult ATLAS™ Marketplace: Our standalone online marketplace lets people easily purchase discounted energy efficiency products through an engaging ecommerce experience. We have established partnerships with national retailers, manufacturers and distributors that allow us to meet a wide range of fulfillment and efficient product needs, such as automatic rebate validation to confirm eligibility.
Healthier Homes programs: This unique offering focuses on improving indoor-air quality and comfort through traditional energy efficiency measures for underserved communities. The programs are designed to target income-qualified customers most affected by air pollution from highways, bus depots and other transit-heavy locations.
Grant and proposal support: Our proposal team is well-equipped to support the grant application process by leveraging key learnings from ARRA funding submissions and reporting, as well as the hundreds of other regulated state and utility programs we currently oversee nationwide. 
Electric vehicle and charging expertise: From driving EV engagement with our ChooseEV Digital Toolkit to growing charging availability with our transportation electrification team, our solutions provide customers a clear and affordable path to EV adoption.
Weatherization training: CLEAResult ATLAS™ Academy, streamlines training of WAP installers and auditors from the comfort of their own home. Our WAP-focused curriculum is approved for BPI Continuing Education Units (CEUs) and can be quickly implemented for training the next generation of energy efficiency professionals.
Comprehensive program management: With dedicated local teams across the country and central services like marketing and our national call centers, we can empower state energy offices to scale up as programs grow and demand increases. We can also provide the tracking, analytics and reporting needed to monitor and meet your goals.
This historic opportunity to reshape our energy future will require a combination of technical know-how and customer motivation that our people have spent nearly 25 years developing. Our team is ready and excited to talk about these capabilities and more as these state programs begin to take shape.
Contact us today to get started on a plan for your state.
Go back