Go back
Overcoming workforce development challenges from a contractor perspective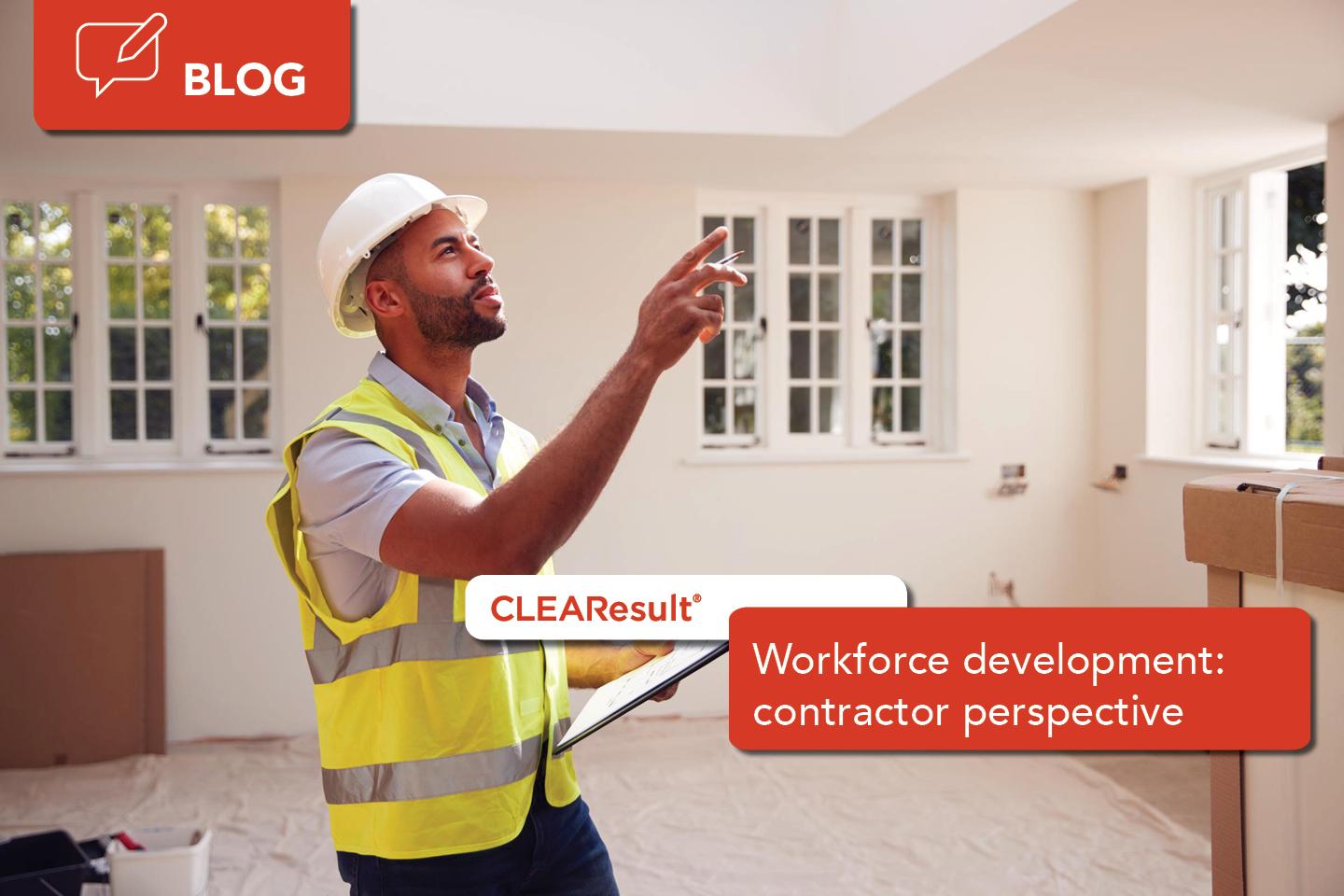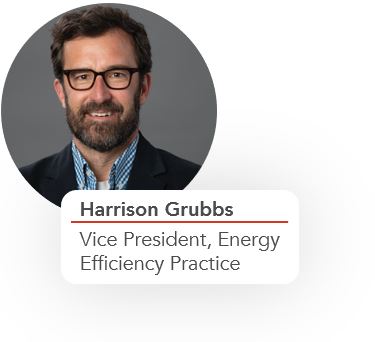 Workforce development has been an increasing priority for the energy efficiency industry for some time. The passage of the Inflation Reduction Act (IRA) has pushed growing and training the future energy efficiency workforce to a critical need.  
In our July workforce development webinar, we brought together perspectives from across the industry but did not touch on an important one—the contractor perspective. So, I followed up with Brie Minarik, Director of Training and Safety at HomeWorks Energy, to talk training, employee retention and more.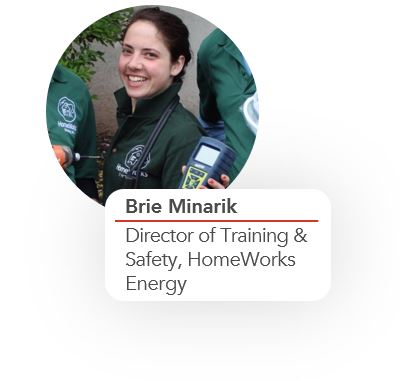 HomeWorks Energy is the largest Mass Save Home Performance Contractor (HPC) and one of our trusted partners. Massachusetts consistently ranks in the top energy efficient states and recently committed to some of the most aggressive greenhouse gas reduction (GHG) plans in the nation.  These ambitious goals are fully reliant upon having a robust and trained workforce. HomeWorks Energy has over 500 team members helping Massachusetts reach their energy conservation and efficiency goals through home energy assessments, weatherization, HVAC upgrades, and more.
Brie has been with HomeWorks Energy for almost 8 years. She is passionate about helping people on every level whether that is energy savings, career growth, or simply working safely and making it home for dinner.
1. Over the last 12–18 months, which roles have been the most challenging or taken the longest to fill?
All of them—it's that kind of market. It has really been a tough year to find the right candidates and get them in critical roles. The pandemic contributed to more candidates being apprehensive about working in a role that entails going into people's homes. While those concerns have begun alleviating, we are now battling inflation and facing a competitive job market that provides higher wages for entry-level positions.
I think that's true across the board, from our high-volume positions (home energy specialist, weatherization installer, brand ambassador) to our more specialized and individual positions. Brand ambassadors and canvassers have been particularly hard to find. Thankfully, the ones we have successfully hired and trained this year are sticking.  
2. Are you able to find trained/certified staff or are you providing the training to less experienced staff?
There are certain positions where the candidate needs to come in with their own expertise (electrician, HVAC install manager, etc.) but for our high-volume roles, we have extensive training programs built to get new employees hitting the ground running. We always joke that our Home Energy Specialist Training is like a bootcamp; we run them through 6 weeks of intense classroom and field training and then do ongoing trainings as they get up and work in the field.
We are the only HPC to provide a one-week in-person classroom program with a hands-on training to onboard weatherization installers. We also have an entire library of online training through our HomeWorks University for all our employees to access. Some have built-in systems of completion rates to be considered for a promotion. Our employees are our greatest asset so we do our best to invest in them and we continue to look for more ways we can improve the training we provide.  
3. Have you had to make any internal changes to better retain staff?  
We have made some adjustments to compensation and continue to stay within the program's limitations. We recently rolled out a rewards system for our home energy specialists and heating and cooling sales specialists based on hitting specific milestones. Instead of tenure, incentives are based on lifetime carbon savings and can earn them rewards such as a company car, an extra percentage on their installs, and much more.
Additionally, we have been working on revitalizing our culture post-pandemic including learning and development with daily trainings, mental health, and charitable opportunities to help keep our employees engaged and attract top talent.

4. How has the recent expansion of climate goals in Massachusetts and the Inflation Reduction Act (IRA) shifted the focus of your workforce development?
Ramping up our heat pump installation capabilities is a top priority. Right now, we have three crews that only do mini-split style heat pumps and we have plans to keep growing that team. We are mostly doing it through internal promotions from our weatherization install teams. For us as a company, we know the quality of their work and trust that we are promoting the right people into these new install teams.
Our biggest challenge right now is finding electricians.  Electrification requires many electricians (licensed no less!) and every company is scrambling for them with a very limited pool available. This will be a continuing area of need as we help support more and more electrification goals.
5. There are many initiatives within the industry to bring more diversity into our fields.  Please share challenges and/or successes you have had with hiring more diverse team members.
Our weatherization team is our most diverse department, and we support efforts to improve diversity and inclusivity in the green industry workforce. We utilize our training and support systems to provide employees with multiple career paths from that initial entry-level position. We provide a mix of hands-on and required online training coupled with in-field evaluations as part of the promotion path. Our compensation structure works hand-in-hand with this training process, as we reward quality and efficiency through incentives. This allows us to bring diversity into many roles beyond entry-level positions, including crew lead, field manager, and now DMS installer.
We also have taken advantage of LinkedIn Learning to complete training on diversity and inclusivity from experts in the field. We have run a couple of group sessions, watching and discussing material over a couple of weeks. We have been able to gather important learnings as individuals and make strategic choices within the company to make improvements with regard to diversity and inclusivity.  

6. Any closing thoughts?
Every business is trying to hire new employees right now and it often feels like a race to the finish with no end in sight. While it may be difficult to find and hire team members, we have found that one of the best strategies to stay resilient is investing in existing employees. Our training programs took time to build, and we are continuously re-evaluating, tweaking and improving. Workforce development is the hot topic at almost every conference in the energy efficiency world, I hope that sharing our successes and challenges at HomeWorks Energy will help other contractors figure out how to tackle the challenges we face.   
———
Check out the key takeaways from our July webinar for more on workforce development, or watch the full video on YouTube.
Go back