Go back
Prescribing Healthier Homes: How Healthcare & Energy Can Work Together for Change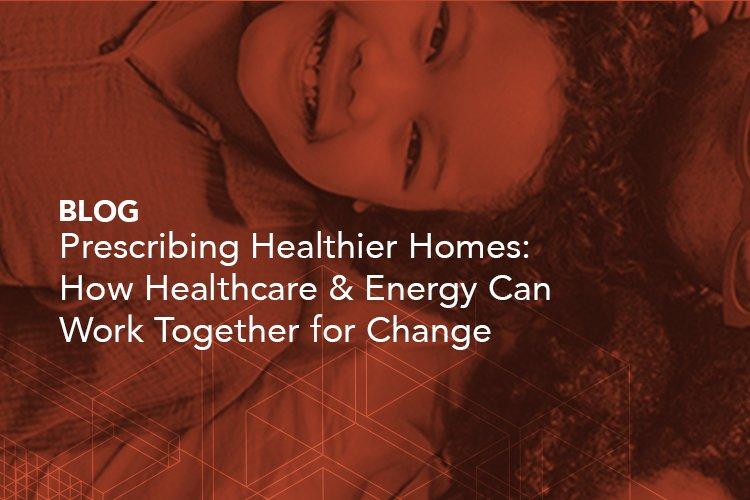 What if a doctor could prescribe a healthier home?
Presently, a prescription for a healthier home environment can't be found at any pharmacy. But this unfortunate reality offers an opportunity for the healthcare and energy efficiency industries to join together and bring crucial services to those who need them most.
Many common, persistent ailments are exacerbated by environmental triggers, including those most often found in a home, such as dust mites and pet dander. When treating these patients, then, the natural solution would be 'treating' the homes they live in. Preventative care in this area is especially impactful for those managing asthma and other respiratory issues.
Lucky for us, these just-what-the-doctor-ordered treatments for homes include the exact measures our industry has been installing in homes for more than 30 years. Controlling moisture and ensuring proper ventilation while improving thermal comfort is a key component in mitigating in-home environmental triggers—and it's what we do in thousands of homes across the country. CLEAResult has been helping homeowners, renters, and property managers save energy for decades, and we're already well-versed in the holistic solutions needed to address these issues, and the operational details necessary for their delivery, thanks to our longstanding HEA offerings.
As indoor contaminants become a concern, particularly in old or aging homes, and rates of asthma in children continue to climb, it is increasingly crucial to consider overall health and safety of residential spaces as an important part of whole-home energy efficiency. And in taking preventative measures to improve indoor air quality and home safety, we can drive down the cost of care in communities across North America over time, particularly in underserved areas with at-risk populations in older homes or aging units.
This is what inspired us to adapt our extensive experience in home energy assessments to home health assessments, which conveniently take place at the same time as a standard energy assessment. We're using a certified approach to these special in-home assessments, focusing on grading the health of a home by examining key variables to determine overall air quality and root out any potential trouble spots.
During a home visit or virtual session, our experts will run through a checklist of key factors that determine the overall health of the home and based on their findings, will recommend a custom set of upgrades and improvements to customers for their consideration. Our comprehensive energy assessments have long made a significant impact on in-home health thanks to our thorough approach. But during a health-focused assessment, our energy experts can determine if measures such as HEPA filters, mold remediation, carpet removal and more would serve as beneficial additions to other efficiency measures recommended for the customer's home.
This approach was intentionally designed to be fully modular and available as an add-on for other residential programs in our portfolio. We are currently running several pilot programs and will continue expanding operations over the course of the year.
Today, a doctor cannot simply write a prescription for your home—but that day is in sight. Thanks to our network of partners and programming, CLEAResult is taking the first step toward making the idea a reality with our Healthier Homes solution.
Download the Healthier Homes Program fact sheet by filling out the form below.
Prescribing Healthier Homes: How Healthcare & Energy Can Work Together for Change
Case Study: Prescribing Healthier Homes: How Healthcare & Energy Can Work Together for Change
Go back