Go back
Rebate & Incentive Management Q&A with Dan Cote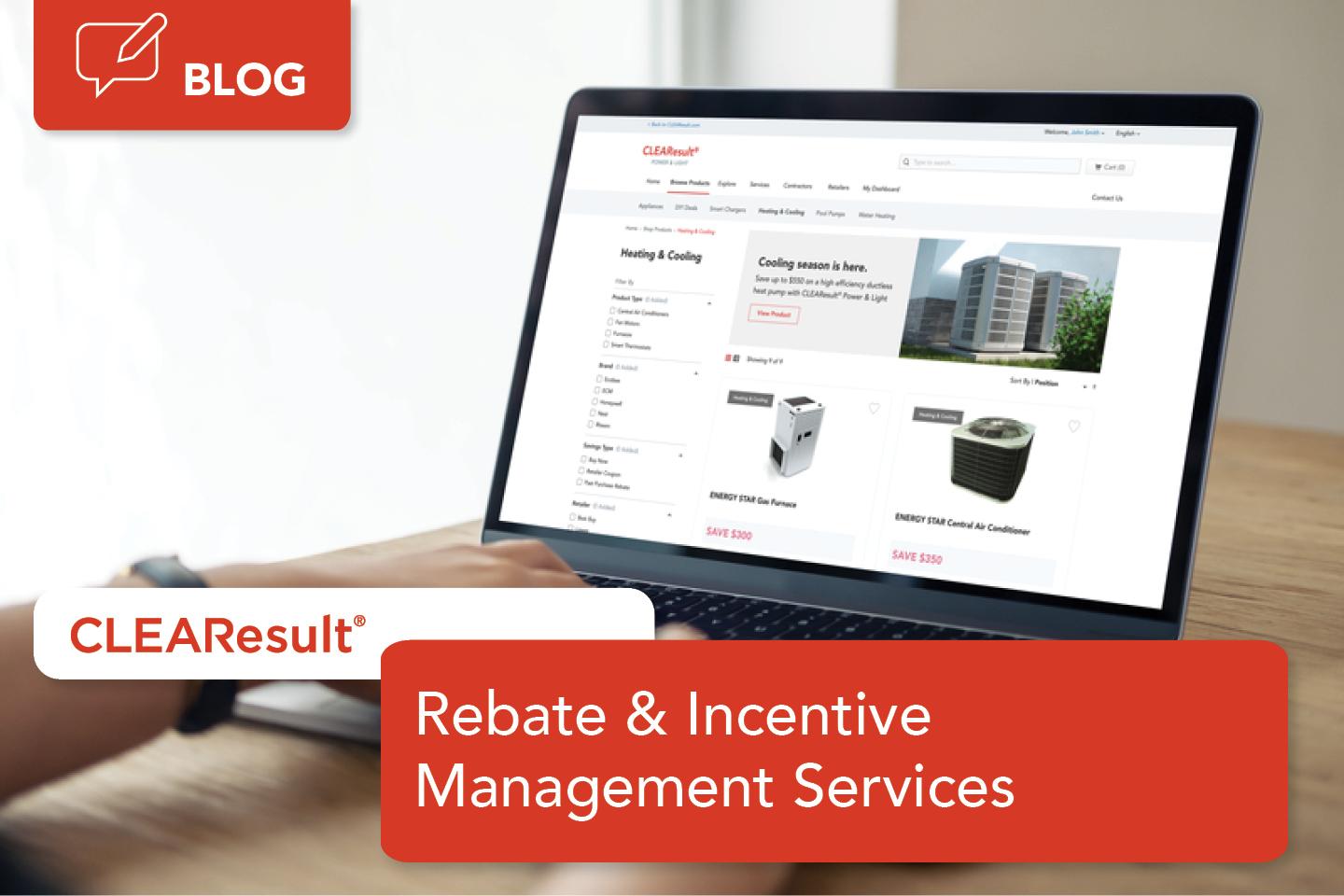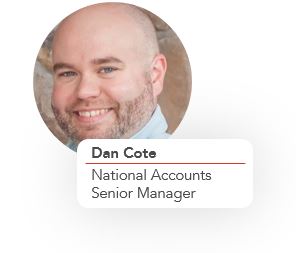 One of the services we offer is rebate and incentive management. Finding which project incentives are available and properly completing the necessary paperwork can be difficult for clients, since programs are often offered by separate entities with different terms and conditions. We asked CLEAResult National Accounts Senior Manager Dan Cote to explain.
What rebate and incentive management services are available and who are they for?
These services are for contractors, service providers and end-use customers in commercial and industrial sectors. It allows them to take advantage of federal, state and utility-sponsored incentives for energy efficiency, energy transition and decarbonization projects with minimal effort. They can avoid the time and effort needed to fill out applications and interface with multiple program implementers. 
How can businesses benefit?
Some businesses may not be aware of the number of incentives available for qualified projects, while others choose not to pursue the incentives because of the level of effort required to submit the applications. These projects help businesses save money over time by reducing their energy costs, but unfortunately some businesses forgo improvements because of their upfront costs or long payback timelines. Our rebate management services ensure that businesses: 
Get the incentives they are eligible for with little effort on their end. 
Improve their ROI by shortening the payback period. 
Put more money back into their pockets to reinvest in their business.        
 
How do we help companies take advantage of these benefits?
As the largest provider of energy efficiency, energy transition and decarbonization services in North America, we are uniquely positioned to have visibility into, and expertise with incentive applications across a broad range of measures and project types. These applications can sometimes have significant engineering requirements and be very time consuming to complete. We take on that responsibility so business owners can spend their time running their business without worrying about incentive applications. We take a consultative approach with each of our customers, ensuring they are aware of all of the incentive options, requirements and timelines associated with each type of application, then prioritizing the applications we pursue based on these factors.  
Who offers incentives to businesses for saving energy?
Incentives for projects can be available from your local electric or gas utility, state or local government, as well as the federal government. The type and amount of incentive will vary depending on the type of project you're implementing and the incentive funding source. In some instances, incentives from multiple sources can be combined; however, there are also instances where receiving an incentive from one source will disqualify you from receiving an incentive from another source. This is why it's important to do your research and apply for the incentive that makes the most sense for your project.  
How long does it usually take for clients to receive payments?
The timeline for incentive payments can vary, based on the type of project and the source of the incentive funds. Most incentives for projects that are part of a utility energy efficiency program are paid within six weeks of the project completion and receipt of final incentive application paperwork. Incentive payments for projects that require Measurement & Verification (M&V) of energy savings can take longer, depending on the amount of time needed to verify the energy savings. Some programs pay incentives over time based on the actual savings realized at the meter.

While incentive payment timelines can vary greatly based on the project and incentive funding source, there are a couple of steps you can take to reduce the amount of time it will take to process your incentive application:   
Provide the necessary project documentation in a timely manner (W9, pre-approval forms, project scoping documents, project invoices, etc.). 
Be responsive to the program communications.         
 
What are some next steps companies can take to get started?
1.  Start setting aside funds to invest in capital improvement projects that will help you reduce your energy costs over time.     
 
2.  Identify areas of your business that you think could benefit from energy-saving capital improvement projects, from simple to complex. If you need help identifying project opportunities, we can conduct an audit of your facilities to help you pinpoint the projects that will have the greatest ROI.      
 
3.  Start researching the incentive options that are available for the types of projects you're planning. If the requirements and timelines seem too complex or overwhelming, don't worry--we're here to help!
_____________

For more rebate information, visit our Rebate & Incentive Management Program web page. 
         
Questions? Contact us and select "general inquiry" on the type-of-message pulldown to reach our Rebate and Incentive Management team.         
 
Go back