Go back
Strategic Energy Management is the Most Cost-effective Way to Save Energy and Reduce Greenhouse Gases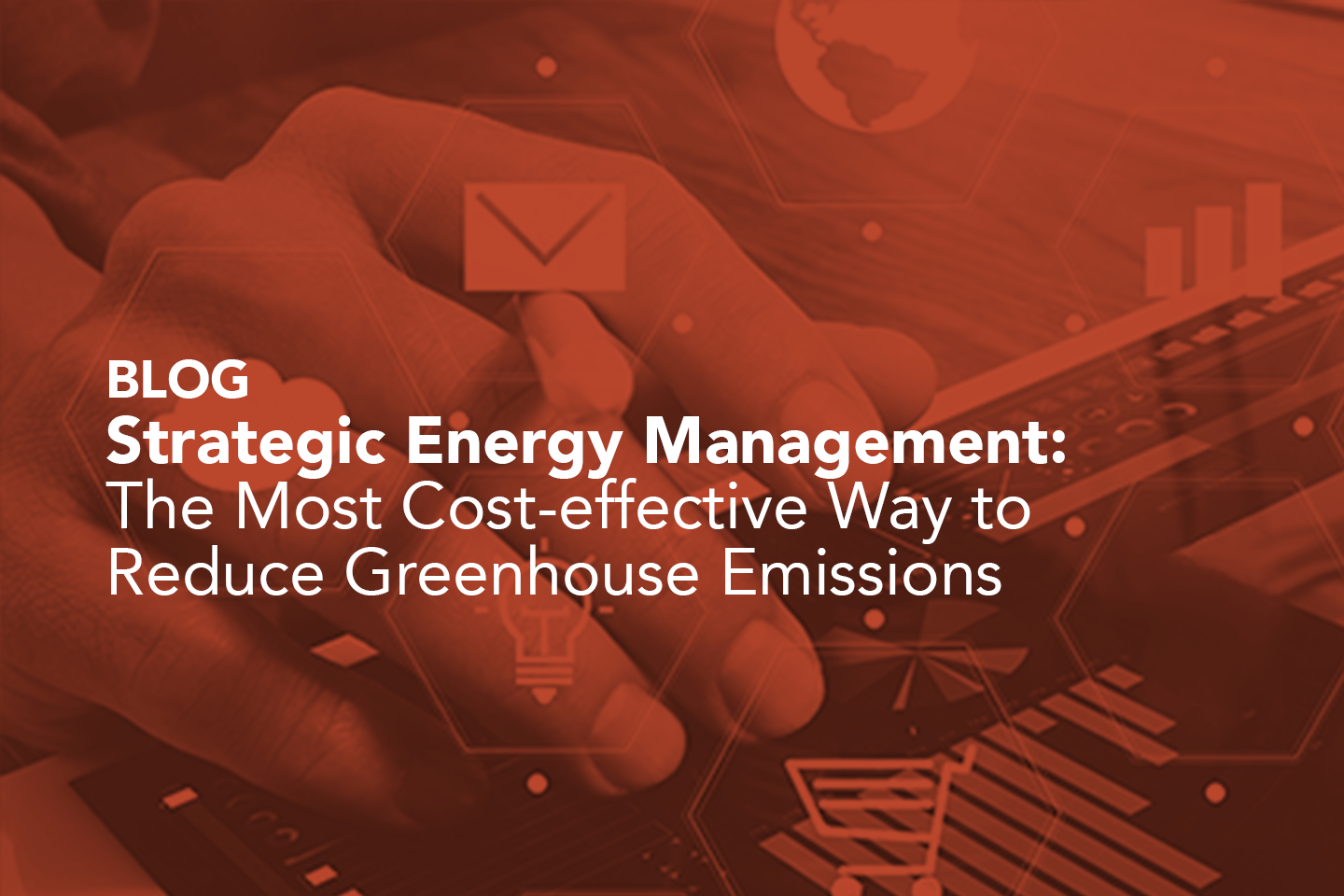 A Six to Ten Dollar Investment = A Tonne of CO2 Emissions Saved
As the world moves toward a cleaner and more efficient future, businesses across the country are asking: how can we fully dedicate ourselves to reducing greenhouse emissions while keeping costs down, improving our market position, and empowering our people?
For Canadian organisations aiming to improve efficiency while reducing emissions, CLEAResult has the answer: Strategic Energy Management, or SEM for short.
SEM in Canada drives economic growth
& increases efficiency
SEM is a long-term approach to energy efficiency that includes setting goals, tracking progress, and reporting results. It's a living program, evolving with time and precise energy needs. And it works—current SEM participants have saved an average of 3-8% of their entire site energy use from low- to no-cost and behavioural changes alone. The program also provides critical training for staff, nurturing key skills in the workforce while driving up employee engagement and changing the organisation's culture around energy efficiency.
Strategic Energy Management reframes the conversation around energy efficiency, asking participating businesses to treat energy use as they would any other operational cost. In making energy monitoring and control a key consideration in their operation, businesses can reduce energy usage and achieve long-term, persistent savings. Investments in SEM are not only returned over time, but often increase by several magnitudes: every dollar invested returns, on average, $18 to $22, providing a significant economic stimulus.
Public and private organisations across Canada are already committing to SEM, and with related programming creating and sustaining hundreds of Canadian jobs, the trend shows no signs of slowing down. And it's easy to see why, as SEM remains the most cost effective program on the market for commercial, industrial, multi-family property, and institutional organisations. Our data reveals the program is 3 to 5 times more cost-efficient than capital energy efficiency programs, with each tonne of CO2 saved costing just 6 to 10 dollars on average.
"SEM was a perfect partnership… [CLEAResult] provided experts in the industry to help us examine our gaps and prioritize improvements [to close] those gaps."
‒   Factory Manager, Nestle Waters North America in Hope, BC
SEM is the most cost-effective way to reduce greenhouse emissions and reorient any organisation toward a culture of efficiency and savings. And with its flexible parameters and custom models, we believe SEM is perfect for any organisation aiming to achieve these goals.
Ready to change the way you use energy and empower others to do the same? Get in touch with us to learn more about our SEM offering.
Strategic Energy Management is the Most Cost-effective Way to Save Energy and Reduce Greenhouse Gases
Case Study: Strategic Energy Management is the Most Cost-effective Way to Save Energy and Reduce Greenhouse Gases
Go back