Go back
EISA: What you need to know to prepare your energy efficiency programs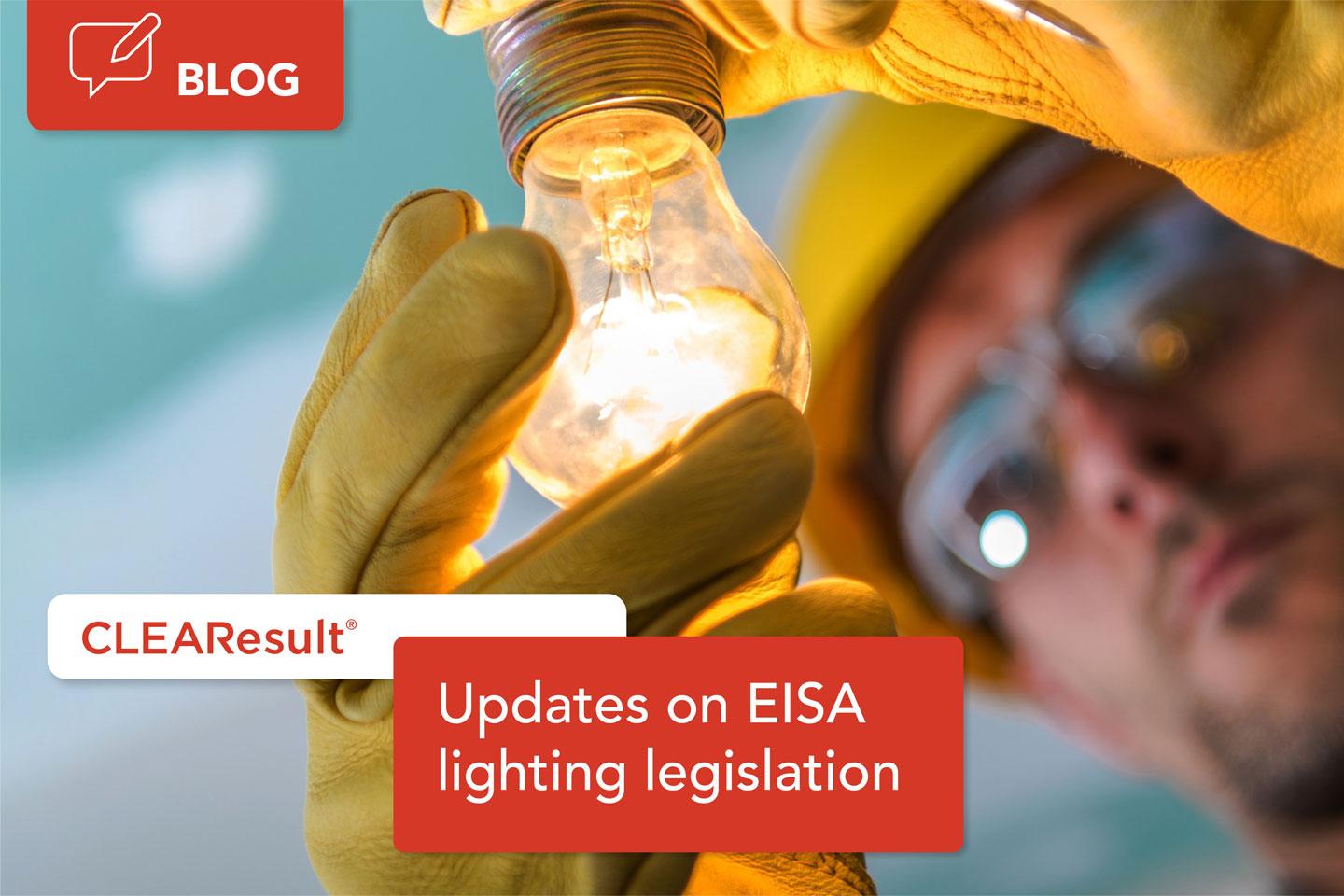 If you're involved in the energy-efficient lighting industry, you've probably heard a lot of talk lately about changes to the Energy Independence and Security Act (EISA) legislation. Our teams dug into the details of the Department of Energy's (DOE) proposed rule change to save you time and make sure you're prepared. 
What's the most recent action on EISA lighting Legislation?
There are two new actions currently in process to pay attention to regarding EISA lighting legislation:
The DOE has released a Notice of Proposed Rulemaking (NOPR) that would introduce a 45 lumen per watt efficacy requirement on General Service Lamps (GSLs).
In a second notice, the DOE would also amend the definition of GSLs to include most A-line, Globe, Decorative and Reflector products. This expanded definition would cover about 90%-95% of the products sold in the standard residential utility incentive program today.
When would these changes impact the market?
While there's no set timeline for when the two updates would become final rules, the comment period for both NOPRs has closed and are now under review. If and when the final rules are approved, a proposed retail sales ban is currently set to take effect 60 days after publication. Fortunately, the notice also includes a clause around enforcement flexibility that could be used to avoid undue market disruption if necessary.  
What impact would the new requirement have on lighting programs?
Many energy-efficient lighting products, including CFLs and LEDs, already meet the 45 lumens per watt requirement proposed in this rule change. The requirement would phase out halogen lighting products and adjust the inefficient baseline used to calculate claimable energy savings.
Would this rule eliminate the ability for utilities to claim savings on incentivized LED products?
Lighting programs could see drastic decreases in potential energy saving for incentives on GSL products, but the savings will not necessarily be eliminated.
If the process reflects the approach in Pennsylvania, for example, energy savings would be calculated based on the new inefficient baseline. This would lower the energy savings of most LED products in utility incentive programs to about 10—25% of their current levels. The few products not impacted by the new requirement would likely also not have lighting savings impacted. Keep in mind that energy savings are partially determined by market composition as well, which would be greatly transformed by this rule change.
What's the bottom line for lighting programs?
If you're reading this, you're already ahead of the game! Paying attention is step one to getting prepared. Take some time in the near future to review your lighting incentives and products to catalog what might be affected. Then, consider which opportunities to claim savings still make sense for your local community.
Have more questions or want a partner to review with? Give us a shout! Fill out our contact form or email our Operations Manager directly.
Go back