Go back
What to look for in a carbon accounting system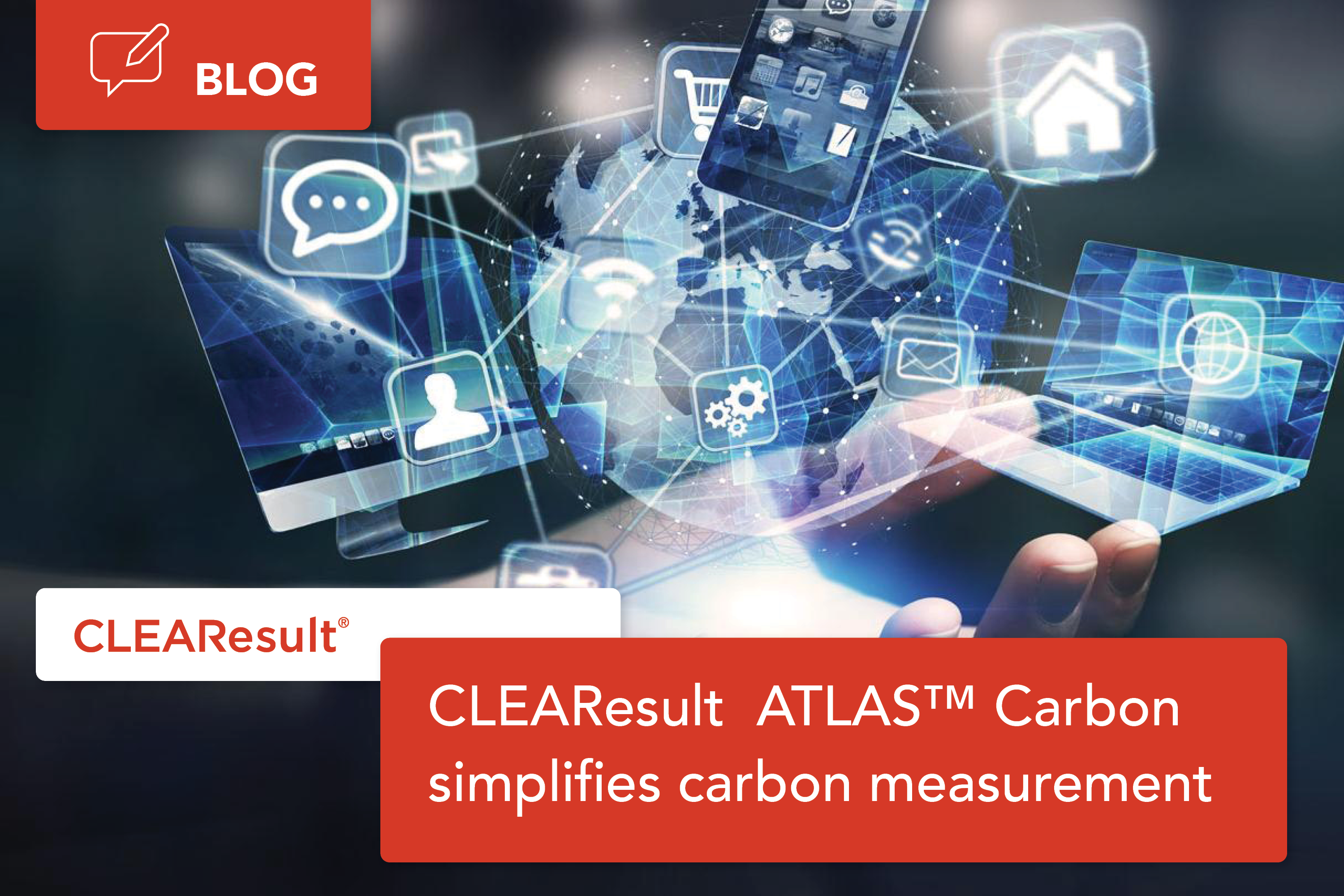 Reducing your carbon output may seem challenging, but it can be simplified with the right advisor and tools. To address the emerging need for an overall streamlined accounting and reporting process, we tapped our resources of leading carbon experts and added a new product to our CLEAResult ATLAS™ platform — CLEAResult ATLAS™ Carbon.
The first steps in setting up a carbon accounting system are determining which emission sources to include when calculating your footprint and collecting easily obtainable data like energy use. From there, you can calculate your emissions, set goals and identify ways to make improvements.
Data in the system should be easily accessible for monitoring and reporting. Reports should be customized for compliance with standards such as the GHG Protocol and those being considered by the Securities and Exchange Commission (SEC) in their climate disclosure proposal.
When determining how to best track carbon usage within an organization, two important aspects to consider are accuracy and flexibility.
Accuracy
Carbon accounting can be woven into the fabric of an organization's accounting process to minimize the possibility of human error. Data input should be automated whenever possible to ensure that figures are accurate and current.
CLEAResult ATLAS™ Carbon determines emissions data and uses proxy data to create a footprint, calculating the level of certainty for estimates it generates. It goes further by quantifying relevant local factors and converting data into international standards. Our analysts provide regular system maintenance and quality control to ensure the accuracy of the data.
Flexibility
When introducing a carbon accounting system, be sure that it's customizable for your type of business. It should be able to capture additional data as your business grows and changes, while remaining compliant with reporting standards. Your dashboard and reporting options should allow you to showcase data in ways that make it easy to understand and track.
Our product allows you to create a dashboard that is 100% customizable for your needs. Reports can be tailored for a variety of audiences, both internal and external. Raw data can easily be extracted to further customize reports with specific insights, visualizations and branded graphics.
Find all the details about CLEAResult ATLAS™ Carbon by visiting our technology page. To schedule a product demo showing you how to set up a carbon accounting system or simplify your existing process, please email Rob Beckwith, VP of Carbon Consulting Business Development, at [email protected].
Go back