Go back
What 2009's ARRA funding can teach us about the Inflation Reduction Act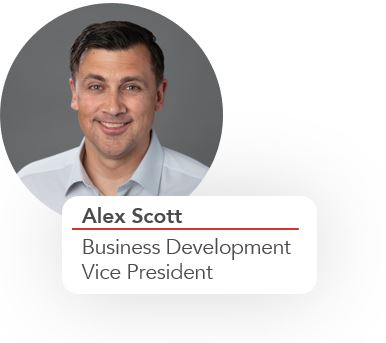 In February 2009, the American Recovery and Reinvestment Act (ARRA) provided a $787 billion stimulus investment intended to lessen the economic impact of the housing market crash. That same year, as I was finishing my last semester of my graduate program, one of my professors stopped mid-sentence during a lecture to say, "By the way, our budgets got cut by 30% this year, good luck finding a job when you get out of school."
I was fortunate that ARRA quickly opened opportunities for those in our industry. I got my first job starting a home energy efficiency program for Salt Lake County before moving over to the Utah Governor's Office of Energy Development. There I worked on a series of projects and programs as states frantically worked to meet ARRA's 3-year completion deadline. It was an exciting time—I got to experience first-hand the clean energy projects ARRA funded, the programs it launched and the contribution it made to increasing renewable energy production in the United States.
I didn't see such a significant economic investment in our industry again until 2022. Facing the biggest inflationary period we've seen in 40 years and a growing global concern over the effect of greenhouse gas emissions, the Inflation Reduction Act (IRA) was passed into law in August of last year. With a clean energy budget ten times bigger than ARRA, this bill presents a huge opportunity and a whole new set of challenges for the expenditure of funds. We can learn from our past—below are a few lessons learned from ARRA that can help us prepare for IRA.
More time to spend money... phew!
The phrase "shovel ready" is sure to bring up strong feelings of anxiety for most people who worked with ARRA. There was a huge push to spend our way out of the recession, resulting in programs that worked in the short term but vanished as soon as the funding did. IRA gives us ten years of investment in energy efficiency programs, electrification and more rather than the three-year rush of ARRA. This will not only provide more time for us to design and implement programs but will also help reach a wider audience and ensure long-term success. The extended timeline is an important improvement, especially when it comes to investment in electrification infrastructure for both vehicles and buildings.
Even with more time to spend, planning is critical
The IRA includes a $200 million allocation for workforce development, but this is just one part of what is needed to make these programs successful. While we are still waiting for the US Department of Energy (DOE) to release specific rules on how programs will function, we have enough guidance in the IRA bill to start planning some operational components.
For example, the Home Owner Managing Energy Savings (HOMES) Program, a key portion of IRA, will calculate energy savings through a modeled and/or measured method. Key differences in each method include how data is collected, the skillset needed by the person collecting that data and the workflow needed to translate that data into money for households. State energy offices and other stakeholders across the country have already begun identifying these nuances and getting the people, knowledge and systems in place to address them properly.
Collaboration between states and utilities is a must
In most states, the workforce that will support IRA-funded programs will come from those involved with current utility energy efficiency programs. Funding for Weatherization Assistance Programs (WAP), part of the Bipartisan Infrastructure and Jobs Act (IIJA), was passed into law at the end of 2021, nine months before the passage of the IRA. This timing means many WAP programs are already ramping up their staffing, which gives IRA teams a head start, but we'll need even more trained and qualified energy efficiency workers in the coming years to help meet industry needs.
Utilities can also play a pivotal role by providing states with information about their territory, including past participation in utility programs, and where investment is still needed. Some customers may even be eligible for both utility and IRA incentives, but states and utilities must find a way to work together and use technology tools to verify customer eligibility and simplify this process.
IRA won't replace utility-led energy efficiency programs
There are clear benefits to states and utilities working together. It's important to see these programs as being complementary rather than competitive. For instance, $4.3 billion of IRA funding is allocated to the High-Efficiency Electric Home Rebate Act (HEEHRA). This program will be a huge benefit for many customers, but it will not replace critical natural gas energy efficiency programs or work for electric energy efficiency programs that don't have legislation allowing for fuel substitution. Plus, it is only focused on low- and moderate-income (LMI) households.
On the flip side, the HEEHRA funding addresses a critical investment need that most utility energy efficiency programs miss—upgrade of a home's electric panel and infrastructure to support the appliance that is being replaced. Having strong utility programs alongside new IRA-funded ones help the industry fill in the gaps and ensure that more customers see more benefit over the next ten years.
Lastly, the extension and shift to rules for tax credits is a significant boost for both individuals and businesses. While there are paths for aggregating these credits and passing them onto those who have tax appetite, tax credits will not be a mechanism all people will be able to use. One reason for this is tax incentives still require an upfront cost, a barrier that not everyone can overcome without assistance, but it provides another option for those interested in energy efficiency upgrades.
I'm very excited to see what this historic, unprecedented investment in clean energy will bring and remain grateful for what I learned being in the trenches with ARRA investment. This and other legislation will continue changing the way people use energy. Much more to come!
_________
Alex Scott is the Vice President of Business Development for CLEAResult's West Region. He started his energy career working on ARRA Programs in Utah, thereafter, moving to New Orleans to start a job as a Program Manager for CLEAResult. After nine years in operations serving clients from Louisiana to Washington State, Alex shifted into the business development role for the West and resides in Orange County, CA.
Go back