Go back
Our perspective on workforce development in energy efficiency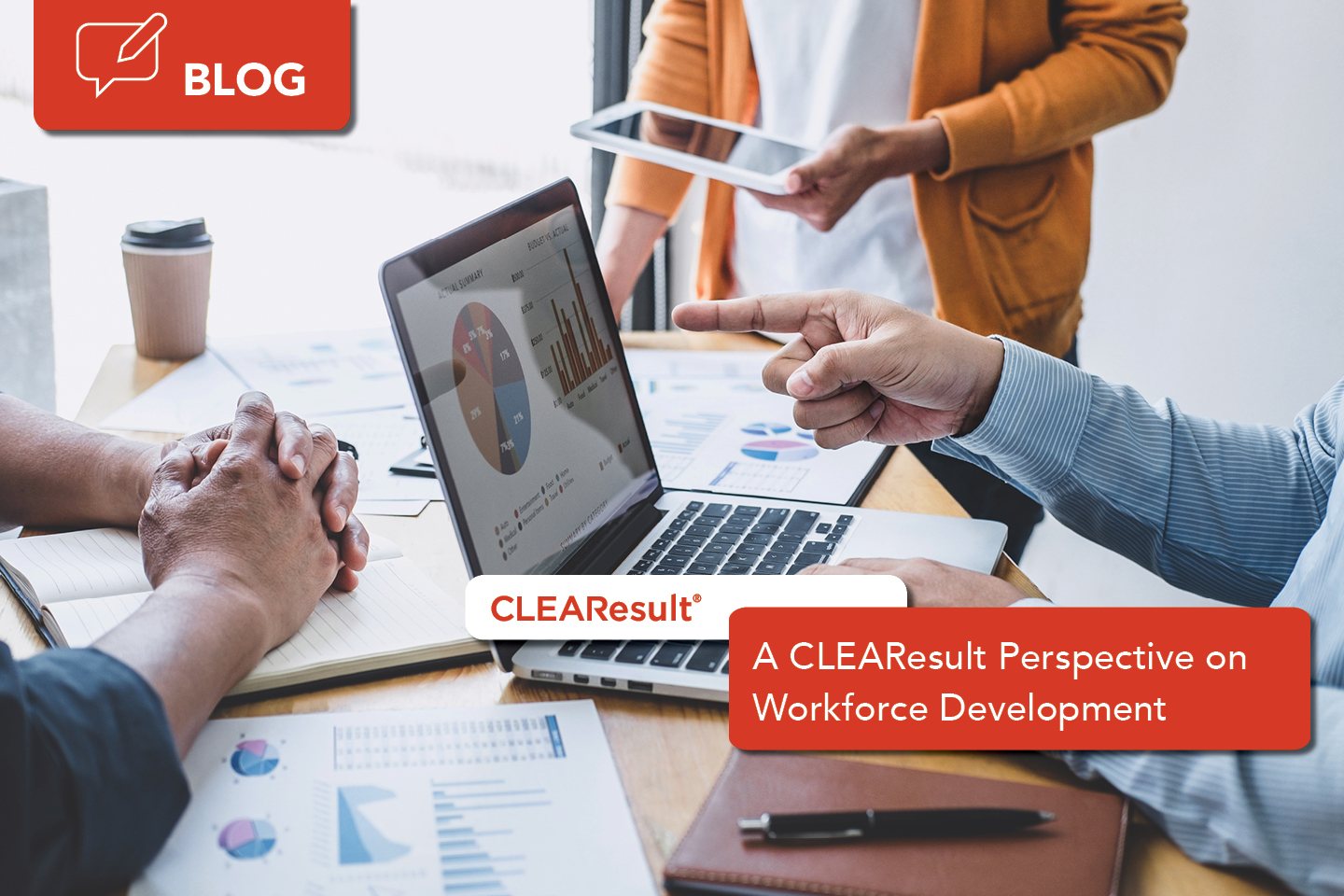 We've spent the last few months talking about workforce development, the future of the energy industry, and the challenges and opportunities that come with it. It's never been more important as the Inflation Reduction Act will accelerate energy efficiency, requiring even more talent and expertise. We've featured various perspectives in our webinar and recent blog conversation, but we wanted to highlight some of the key insights gathered from our own internal teams. As the largest energy efficiency implementer in North America, our hiring team knows firsthand the challenges our industry faces and the growing need to find and train the talent our clients and industry needs.  
 
The current job market presents challenges but also massive opportunity
Recent U.S. Bureau of Labor Statistics reports show close to 3.5% unemployment, which is very close to "full employment". On top of that, high rates of inflation have helped to create a market where there are more than twice the number of jobs than job seekers. 
The good news is remote work has evolved since the pandemic began, and fully dispersed teams can now tap into previously unattainable talent pools with ease. Conversely, non-remote roles (i.e., home energy auditors) require organizations to be competitive with wages, provide more flexibility than ever, and provide on-the-job training just to have a shot to get and keep the talent they need. This is great news for job seekers and requires us to be at the top of our game to find and retain the workforce that will help shape the future of the energy industry.  
Training, benefits, and support are the key to keeping talent happy
We are a huge proponent of building the talent you need. As a growing company in a growth industry with great long-term opportunities, we provide immense value for our entry-level roles like Energy Technicians and Program Coordinators. Once we hire for one of these positions, we can build the skills needed to get someone up to speed by helping them complete training and certifications that allow them to expand their skillset for the long term.  
Outside of training, working as a remote-first organization not only helps us reach our carbon reduction goals, it also allows us to find the best talent wherever they may be. We allow for flexibility in our work, which is a great attractor for many professionals in the current workforce.  
Big changes in the energy efficiency space are driving workforce development
With more and more states driving ambitious electrification and decarbonization goals (even before the passage of the Inflation Reduction Act), we should see more skills training programs with ranges of offerings from creation, upskilling or transferrable skills. Organizations that can provide their basic skills training in house and harness talent from these programs with progressive career path offerings will help shape the workforce of these industries for years to come. 
With so many stakeholders involved in accomplishing these goals, there can be a lot of uncertainty.  That's why we need to establish progressive guidelines for applicable skills and training standards that drive consistency among the workforce and the organizations who employ them – just like there are regulatory standards for the work being performed. 
Growing a diverse workforce takes focus and a local touch
One of the many challenges is to approach diversity in a way that is comprehensive, thoughtful and measurable. Most of the information we can gather through the application and onboarding process focuses on visible diversity but doesn't account for other factors such as sexual orientation or neurodiversity. With the data we do have, we're able to define baselines, then create and drive initiatives to support our diversity, equity and inclusion goals.  
We also want to make sure utility programs across the country are represented by members of their community. Success at this level is most impactful when it's led by a local presence. Some of the most successful initiatives we've seen in this area have been driven by transparency and year-round participation in the local community. Candidates and communities can sense the inauthenticity when a recruiter only comes to town once a year for a job fair. But, if a local leader comes to career days, is a mentor and connector for candidates interested in our industry, and also happens to be at the job fair, it's much more successful.  
———
Hiring can be simple and swift. Trust the process, trust your teams and be excited to bring new people onboard. Candidates have a lot of options, and we need to create excitement and engagement as much as possible throughout the selection process. There has never been a more exciting time to be working in the energy efficiency space and the next several years will only see our needs grow across the U.S. and Canada as we move towards a more efficient, sustainable future.  
For more perspectives on workforce development, check out our conversation with Massachusetts contractor HomeWorks Energy or the key takeaways from our July workforce development webinar.  
You can also learn more about working with us and find all career opportunities on our Careers Page.  
Go back