Go back
Exploring new tools that are making small business programs sharper and smarter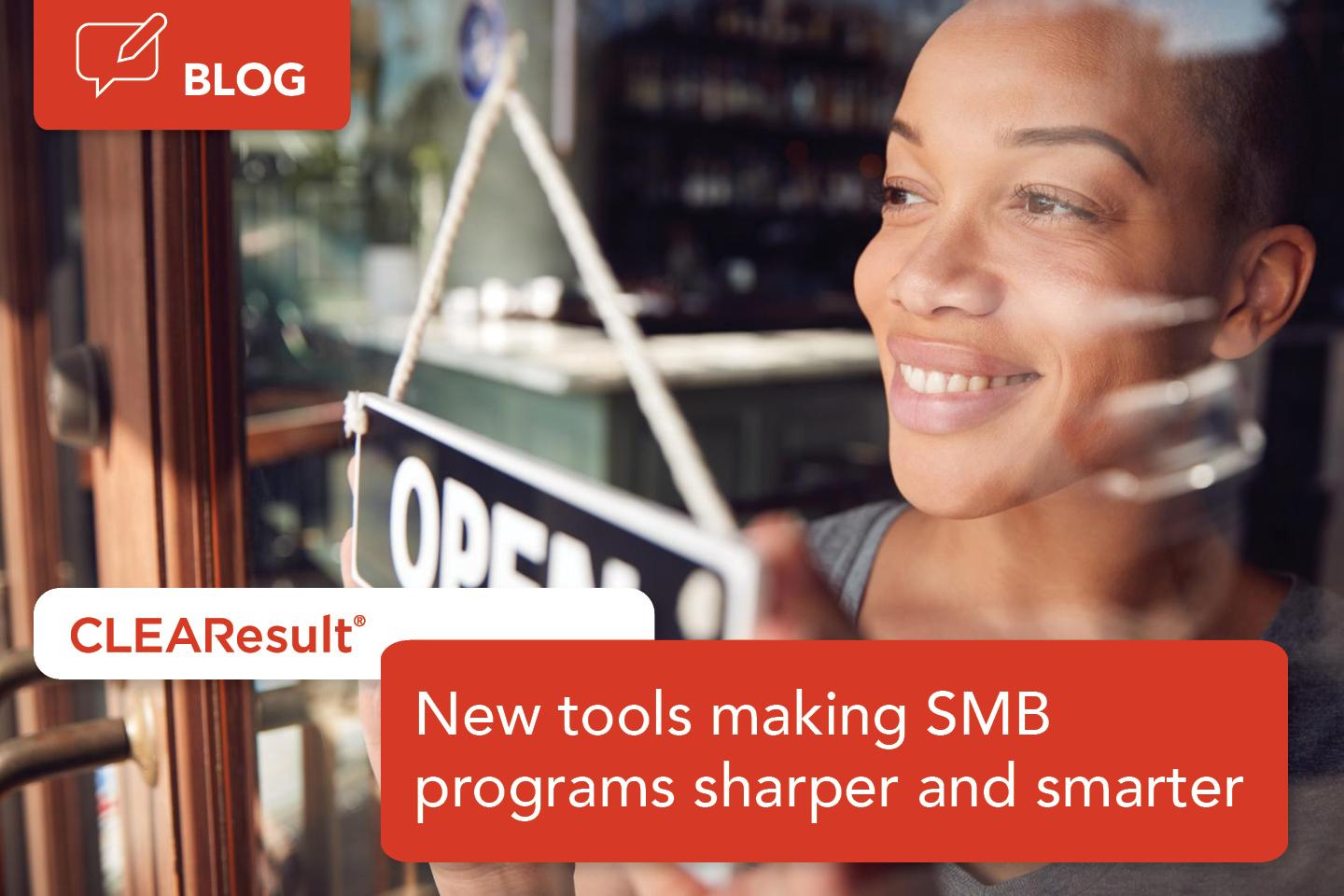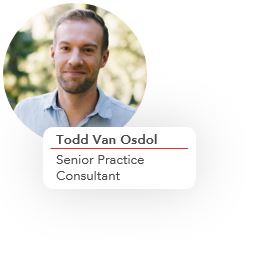 Small and medium businesses (SMBs) make up a majority of non-residential utility customers, yet common barriers continue to result in some of the lowest energy efficiency program participation rates. Many business owners are so focused on the day-to-day operations of their business that they aren't aware of what utilities offer to help them manage energy costs. For businesses that are aware of their local programs, some still struggle with the technical considerations, financial analysis and complex incentive applications often associated with navigating each program to find which commercial building upgrades are right for them. When people do manage to learn about a program and navigate all the decision-making points, upfront costs for projects can still be a barrier for cash-strapped businesses.  
Program managers, and implementing partners like us, have tailored small business program designs to address these barriers by using a few common strategies: 
Free facility assessments and measure recommendations 
No-cost direct install measures (mostly LED lighting upgrades) 
Higher incentives for qualifying small businesses 
No- or low- interest project financing 
These tried-and-true strategies for serving the small business community have relied on one big advantage—the abundance of low-cost, high-impact savings opportunities like LED lighting. However, this advantage is waning in the face of a few significant headwinds. By virtue of their own success, LEDs are saturating many markets, especially areas with the presence of mature energy efficiency programs.  
Additionally, increasing code baselines and federal regulations are raising the bar for energy performance and shrinking the associated savings that programs can claim. With fewer lighting savings available, programs are turning to other end-use measures like HVAC, refrigeration, and water heating to meet their ever-increasing savings goals. For programs that only rely on old-school strategies, this means delivering savings is getting more expensive at a time when there's an increased focus on cost-effectiveness in company's portfolios. Finding the right balance of equity in savings delivery and overall cost-effectiveness is key to keeping small business programs successful in the future.  
Here are some promising trends that are making energy efficiency programs sharper and smarter:  
Data-driven outreach and energy advising 
Future cost-effective approaches to serving SMB customers will need to maximize the use of resources to deliver savings. A data-driven outreach approach can inform where resources will be most effective. At a high level, market analysis can highlight customer segments that stand to benefit the most from available measures (i.e., owner-occupied convenience stores with refrigeration upgrade opportunities). One increasingly important facet of data-driven outreach is considering which variables will help ensure equitable program delivery. 
With the right data, programs can more easily identify which businesses in disadvantaged and underserved communities have higher energy use than their peers, and then approach them with a pre-informed business case for energy efficiency. 
When a business begins to engage, their Energy Advisors often become their best advocates—going far beyond simple facility walkthroughs and measure recommendation reports. They work with the business owner or landlord to understand their priorities and match their motivations with incentives to help determine the best path forward. Along the way, they provide decision makers with direct, actionable information to streamline measure selection, contractor evaluations, and applications for incentives and financing.  
In the future, resources will be invested with a targeted approach that engages fewer customers but results in deeper savings impacts for everyone. This approach maximizes customer satisfaction without sacrificing a program's savings goals or cost-effectiveness.  
AI is making smart controls cheaper and more accessible 
New technologies are making measures once reserved for large facilities and institutions more affordable for smaller organizations. Artificial intelligence (AI) is streamlining advanced building controls by optimizing data points needed to build effective energy use models. Once installed, AI is now being used to optimize building operations for small businesses who can't afford to hire an energy manager or on-site engineer.  
The increasing accessibility of building controls technologies, coupled with the proliferation of advanced metering infrastructure (AMI) creates exciting new opportunities for recognizing the impact of advanced controls in the small business sector. 
A few specific examples of AI at play include refrigeration set-point optimization, continuous commissioning of building management systems, and fault detection enabled maintenance for improved equipment health. Technology growth and rapidly dropping sensor prices have made these AI software packages truly affordable for SMBs. We are actively working with several partners, including AI technology companies, sensor hardware firms, and utilities, to innovate and test new SMB program pilots that will carry us into the next decade of program implementation.  
New funding tools are opening doors 
Even when small business customers are highly motivated to move forward with an energy efficiency upgrade, upfront costs remain a persistent barrier. Businesses have many competing interests for capital expenditures and energy efficiency is often not the top priority. Plus, many businesses are leery of taking on loans or other forms of debt that can impact credit scores and the availability of credit for other investments. To address this barrier, CLEAResult and our partners are finding ways to fund projects off the balance sheet.  
One popular example of this is Energy Efficiency as a Service (EEaaS). In an EEaaS funded project, the customer pays for the upgraded equipment under a service contract that is priced at, or just below, the energy cost savings from the project. This way, a customer can make an energy improvement investment with no upfront cost and pay for the investment through a shared savings approach from their operations budget.  
This is not entirely a new concept; energy service contracts have been common in the large commercial and industrial space for decades. What's changed is that technology and process improvements have streamlined the delivery of these projects to where they can scale down to make financial sense for SMB projects. This reimagined approach, along with more flexible incentive structures and alternative funding sources, is creating deeper and more consistent savings opportunities from a more diverse set of customers than ever before.
All of these innovations share a common theme—they focus program efforts where the opportunities are greatest. As a result, programs are able to streamline processes, achieve greater efficiency in delivery, and foster deeper relationships, and savings, with the community they serve.  
_________________ 
Todd Van Osdol is a senior consultant for CLEAResult's Energy Efficiency Practice with a focus on small business, public sector, and commercial midstream program designs. Todd has 15 years of experience in energy efficiency programs and innovation that have delivered results for hard-to-reach customers from the Arctic Circle to San Diego.  
Go back