Go back
Charging Forward into a Cleaner Future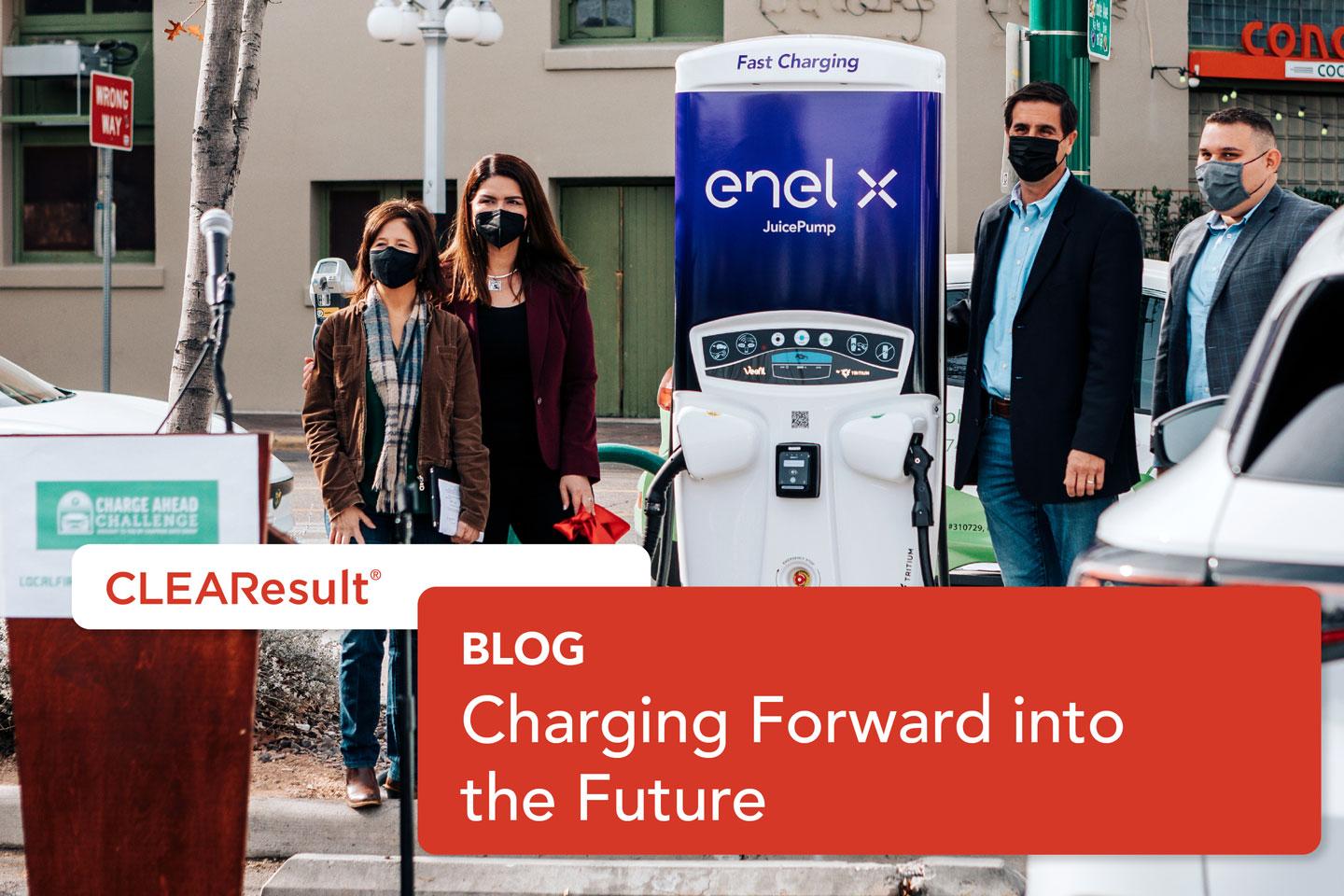 The popular tourist destination, Tucson, AZ, is gaining yet another attraction, but this one has nothing to do with spectacular art or sumptuous dining. Thanks to Hotel Congress and Tucson Electric Power (TEP), the lively, artisan-filled streets of Tucson are now home to a robust, centrally located hub of electric vehicle (EV) chargers—and CLEAResult's expertise was involved every step of the way. From assessments and project scoping to connecting hotelier, Toddy Hanley, with vendors, as well as helping to navigate additional funding, the partnership between CLEAResult and TEP helped make this project a reality.
Self-described as a rock n' roll establishment, Hotel Congress has been grooving to its own beat since 1919 and continues to this day by demonstrating how businesses can identify new opportunities for growth through sustainably adapting to the demands of climate change. The project began in 2020 when Hanley reached out to the TEP Smart EV Charging Program to learn more about the benefits of installing EV chargers. Additional stakeholders who made this initiative possible include Chapman Automotive, The City of Tucson, Mrs. Green (a local sustainability advocacy PR firm) and Local First Arizona (a nonprofit organization committed to community and economic development in Arizona).
A year and a half after its conception, the EV chargers project was completed, and a ribbon-cutting ceremony was held on January 11, 2022. The timing couldn't have been better. CLEAResult research suggests that the number of charging stations in Tucson will need to increase from less than 200 to more than 800 Level 2 charging ports and 65 DCFC ports by 2025 in order to keep up with demand.
The ripples of its positive impact are just starting to be felt beyond the city limits of Tucson and across Arizona. Hotel Congress will serve as the case study and inspiration behind a newly launched program called: Charge Ahead Challenge—which is part of Local First Arizona's program to teach small businesses to be more sustainable and resilient. Given our firsthand experience, CLEAResult will continue to work closely with TEP and other organizations as a technical partner.
Now with Tucson on the fast track to becoming a beacon for EV infrastructure, its fresh air and pollution-free skies give tourists one more reason to visit. This forward-thinking community is an example for all, and we're proud to continue the work of transforming Arizona in close partnership with TEP.
Read more about this project here, or find out more about CLEAResult's transportation electrification work.
Go back