Go back
Engaging the Selectively Engaged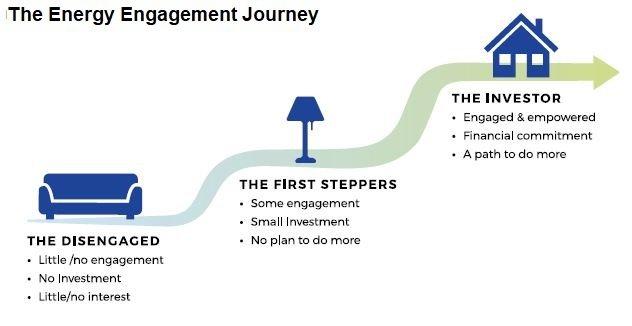 CLEAResult recently sponsored exciting research from the Smart Energy Consumer Collaborative (SECC), that sought to understand what causes 40 percent of consumers to engage only selectively in energy efficiency behaviors and programs. In February, I participated in a panel discussion about this report and its findings at SECC's Consumer Symposium in New Orleans, LA.
The report, "Consumer Values: Moving the Needle on Engagement" – which can be accessed here – addresses the attitudes, behaviors and demographics of this "Selectively Engaged" population, as well as these consumers' perceptions of smart energy benefits. This blog post aims to share how some of this research can be applied to programs to better serve the selectively engaged.
Finding 1:
SECC's research suggests that all consumers are motivated to save money and keep utility bills low, and they want transparency in pricing. "Selectively engaged consumers are particularly frustrated by the difficulty of taking advantage of energy-related programs."
Program application: Make it as easy as possible for selectively engaged consumers to participate and save. One way utilities can help their customers save easily and transparently is with Instant Rebate tools. In store or online, the customer selects the energy-efficient product, enters basic information into the web platform, is instantly validated as a utility customer, then uses the coupon code at checkout. With this type of technology, the customer doesn't pay the full cost of the upfront investment and there's no waiting period for application approval.
Finding 2:
"Selectively engaged consumers who made more significant energy-related upgrades most commonly made their latest major improvement in response to an immediate need or repair." They're also more likely to rely on brick-and-mortar retailers for information, as opposed to online research.
Program application: Meet your selectively engaged consumers where they are, when they need assistance. "In-store displays and search engine marketing can be used to alert consumers of rebate or financing opportunities," on the product or appliance that needs immediate replacement. If, for example, you've been using a multi-channel communication strategy to build a connection with your customers, that customer may have uncovered an efficiency or rebate opportunity via an online billing statement, social media ad or text message. That customer may then realize there are products and savings waiting for them at their neighborhood big box store, made possible by their utility.
Finding 3:
Selectively engaged consumers who have already invested in energy-related upgrades are more likely to make further efforts and investments. These consumers want help in deciding what to do next. "Follow the connections path to encourage consumers along their energy engagement journey."
Program application: Leveraging your multi-channel communication strategy, including marketing automation, will help you keep the selectively engaged consumer more engaged, and on a path to more and deeper energy upgrades. If your customer used an Instant Rebate to purchase a new smart thermostat, for example, the research says they're twice as likely to also purchase a new appliance or HVAC. Engage that customer with an email about the benefits of a more efficient AC unit, with a note about an available incentive.
Keeping the customer engaged along the path to incentive redemptions is important, there are often multiple steps involved in that process. One of the key contributors to selective engagement could be the transactional approach towards customer outreach. If customer engagement is reimagined as a relationship building process, with a keen interest on learning about the customer and their energy preferences, tailored individual conversations are possible. Technology platforms can help do this at scale.
The more we can learn about the attitudes, behaviors and demographics of all energy consumers, the better we can design energy efficiency programs and the better we can target the timing and content of consumer outreach. Strategic outreach that moves a customer along their energy engagement journey benefits both the customer and the utility.
Go back