Go back
Getting started with Fleet Electrification: Evaluate Your Market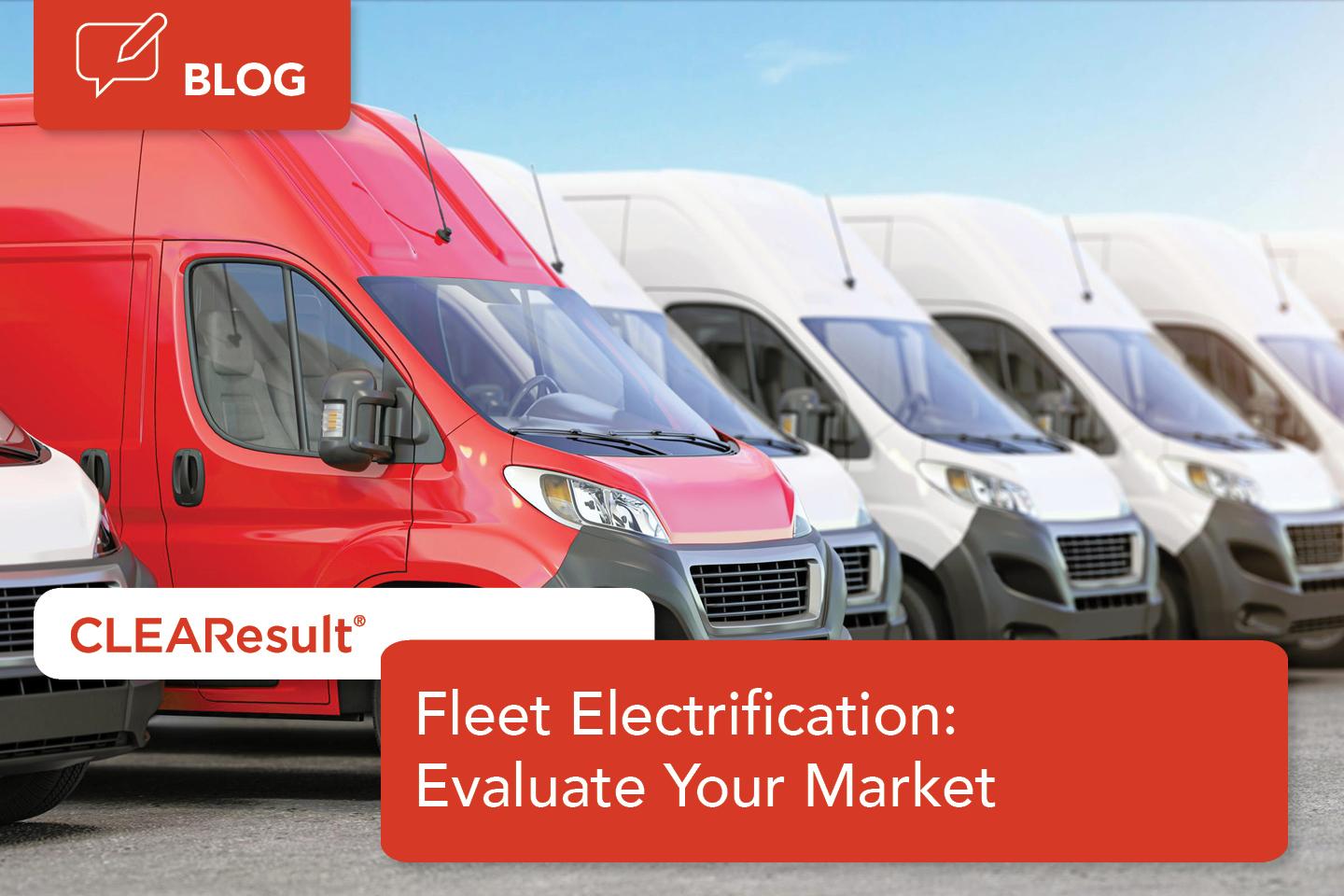 Fleet electrification has picked up speed within the last year as a wider variety of vehicles come to market, zero emission regulations multiply and total cost of ownership comparisons grow increasingly favorable. Over $17 billion in state and federal funding commitments will also help fleets address the critical initial cost barrier. As fleets transition to electric, associations like the North American Council for Freight Efficiency are encouraging utility-fleet engagement. Forward-thinking utilities will be proactive, creating energy transition plans to get ahead of this growing demand and save time and resources in the long term. 
Utilities may be comfortable building and growing relationships with key utility accounts, but how well do you know the fleet owners in your community? To get ahead of fleet owner demand, it is important to understand who they are, what they need and how fast they're growing. 
This can be accomplished in two parts. 
Who are the fleets in your neighborhood? 
Utilities can compile information on the fleets in their community from sources including vehicle registrations, federal motor carrier safety data, and an array of commercial information service providers. Start by building a database with the basics, like the number of fleets, fleet size and contact information. 
From here, you will need to estimate the electrification charging potential of each fleet base. This takes into consideration factors like the type of vehicles (light, medium, heavy duty) and annual mileage traveled. Using this information, the data can then be scored and ranked to identify who are the best candidates for near-term electrification. While this can be done manually, platforms like CLEAResult ATLAS™ Insights provide tools to easily aggregate, analyze and present information about fleets. 
Use what you know  
Once you have built a view of your local fleets, consider layering in information about your own operations to derive additional insights. You might start with comparing your top targets with your existing key accounts to find a starting place for outreach. Not only will they be the most responsive and easiest to convert, but they can give you valuable information about their fleets and others in your community.  
The rest of your fleets can be tiered for outreach based on projected charging demand and the potential viability of electrifying their vehicle mix. As you work with your fleet customers, your knowledge of this market will grow in leaps and bounds. Keeping your database up to date will help you deepen your understanding about fleet owners' needs and considerations and opportunities for communication.  
This database will be essential in creating a fleet electrification roadmap. Using the data you've collected, you can forecast charging demand growth based on how quickly you expect fleet transitions to occur. Applying your distribution system assets data to this forecast will uncover capacity constraints and advise resource planning. Roadmaps also allow you to create offers for each stage of a fleet's transition and know when they will be most applicable. If you would like to discuss your specific needs at any point in the process, we're here to help. 
Next in our series, we'll look at how to position yourself as an essential advisor and service provider in Fleet Electrification: Educate and Collaborate with your Customers.
———
If you'd like to discuss how you navigate your fleet electrification transition, contact our transportation electrification team to get started. 
For the first article in this series, read Why Fleet Electrification is a Necessary Investment.
Go back