Go back
Understanding the High-Efficiency Electric Home Rebate Act (HEEHRA)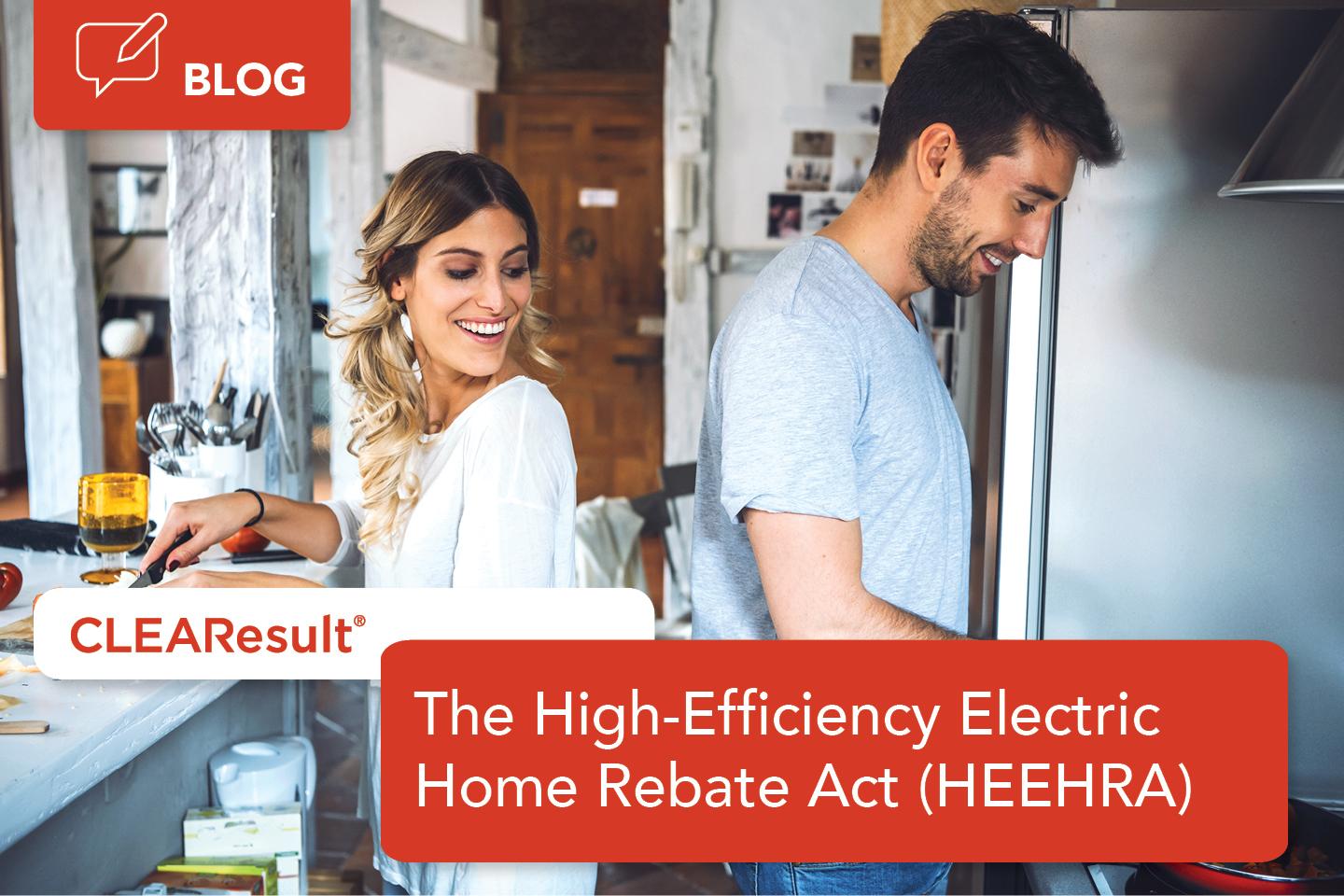 Improving equity through electrification
Did you know residential housing accounts for nearly 20% of all U.S. greenhouse gas emissions? The Inflation Reduction Act specifically addresses the issue of home energy reduction through the High-Efficiency Electric Home Rebate Act (HEEHRA). Formerly known as the Zero-Emission Homes Act (ZEHA), it helps low- and moderate-income households afford the energy-efficient upgrades needed to lower costs and greenhouse gas emissions. America's most under resourced communities will experience a renaissance of revitalization with this $4.275 billion program in place—all while reducing their impact on the planet.
How will the HEEHRA be implemented?
Electrifying America's most energy vulnerable households is one of the greatest challenges facing us as we work toward an equitable energy transition. Funding will flow through state energy offices into low-and moderate-income communities, where it's impact will make the most difference. As the program rolls out over the next decade, it'll help improve air quality and stimulate unprecedented job growth. It's estimated that electrification will create hundreds of thousands of new jobs; more specifically—462,430 installation jobs, 80,000 manufacturing jobs, plus 800,000 indirect and induced jobs1.
Who is eligible?
The HEERHA focuses on helping low- and moderate-income (LMI) households afford energy-efficient upgrades. To participate, households must earn a total annual income that's less than 150% of the local median income (the local median income for your area is defined and determined by your state. This program takes a tiered approach to rebate eligibility, by increasing in value for the most energy burdened households. For instance, households with an annual income below 80% of an area's median income can receive rebates that cover 100% of the total project cost. While households that earn 80 to 150% of an area's median income can receive rebates for 50% of the final project cost. What's more, whole building projects for multi-family properties are also eligible if half the residents meet similar income qualifications.
What home energy rebates will be available, and when?
If you're looking to electrify your home, the HEEHRA has a lot to offer. First and foremost, it establishes point-of-sale consumer rebates that make electrification upgrades cheaper right off the shelf. The ability to access energy savings upfront, instead of submitting a rebate application after the fact is a total game-changer that eases financial barriers like never before. Rebates under this program will also cover both purchase and installation costs. It's estimated participants will save an average of $377, and many will save up to $493 per year on average1. The Department of Energy is currently in the process of determining the best timeline for distributing funds and we'll know more details in Summer 2023.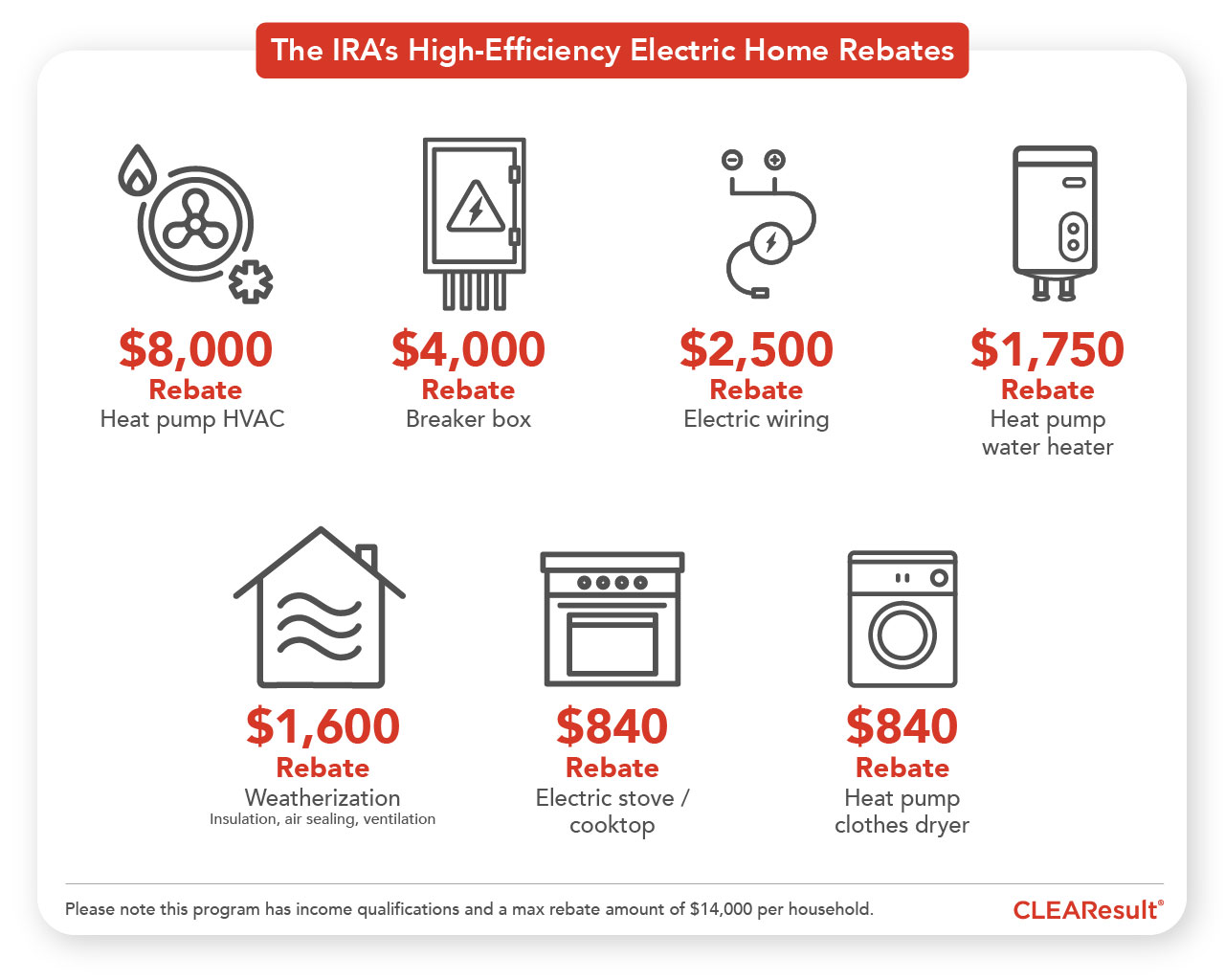 What will the impact be?
The HEEHRA creates a winning combination of rebates that specifically address the concerns of America's most energy vulnerable households and goes farther than ever before to make home electrification possible for everyone. If one thing is certain about the next decade—the implications of the HEEHRA will be significant and far-reaching. It's estimated that at least 85% of households in the United could save $37.3 billion a year1 on energy bills if they were using modern, electrified furnaces and water heaters. With HEEHRA as the launchpad to achieve such astounding savings, we have a lot to look forward to.
Stay tuned as we continue to explore how all the IRA's programs work together to bring about greater change.
1. Source: Rewiring America
Go back