Go back
How energy efficiency programs built on trust create client and customer relationships that last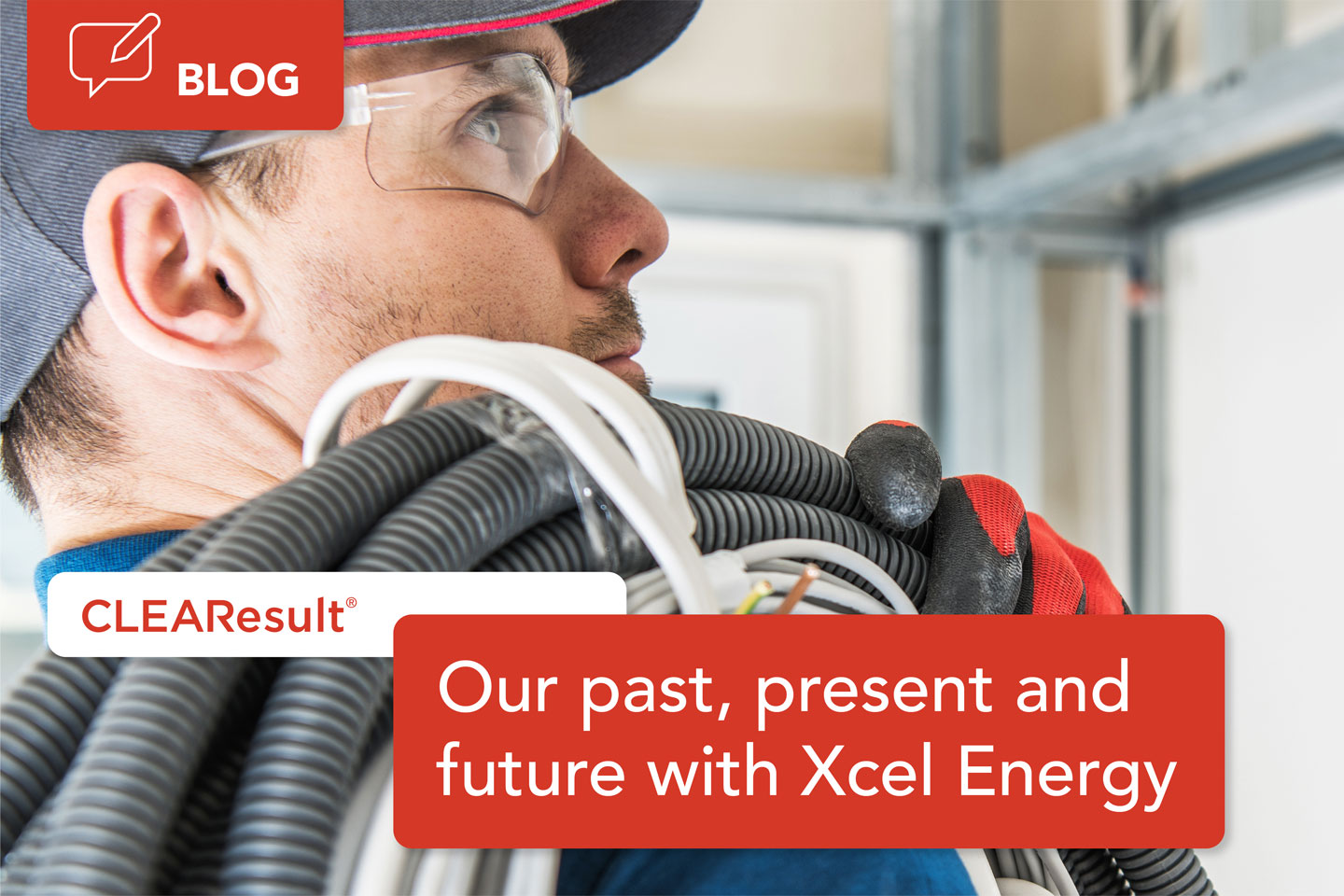 How it all began
We pride ourselves on the rich and storied history our organization has with Xcel Energy. Our relationship has evolved over time into a customer centric and strategic partnership that began as many journeys do in energy efficiency–with LED lighting.
In 2014, Xcel Energy awarded our company the contract to deliver a Small Business Lighting program for their community. This innovative program integrated on-site assessments with simple direct install offers to quickly show business customers the value and savings energy-efficient lighting upgrades could deliver. At every stage of the program, we focused on developing meaningful relationships with trade partners, distributors and industry stakeholders to make closing projects easier for customers and our client.
Xcel Energy also ran a midstream Business LED Instant Rebate program in Colorado and Minnesota that let lighting suppliers offer point-of-sale discounts on common upgrades, eliminating the rebate application process and saving people time. Together, our energy efficiency programs charged into the "hey-day" of lighting at full speed, capturing nearly 170 GWh of electric savings by the end of 2017. In early 2018, CLEAResult acquired the team operating the instant rebate program to combine resources and create new efficiencies at every turn.
The following year, we were honored when Xcel Energy greatly expanded our relationship with their Colorado customers to include the launch of their Commercial Refrigeration Efficiency and Multifamily Buildings portfolios, plus Energy Analysis programs. These programs enabled us to double our local team presence and make a significant impact in the market with more people on the ground than ever before to promote energy efficiency, install basic improvements at no cost and save their commercial customers money.
Thanks to our client's choice to expand their energy efficiency programs, we've helped over 3,000 businesses and properties, including tens of thousands of individual tenant spaces, start changing the way they use energy. Like every program we create, our passion is driven by our mission to deliver high-quality customer experiences for our client's community. We design each interaction with trust in mind so that all participants walk away with a positive understanding of energy efficiency and the benefits it can have on people's lives, businesses and our environment.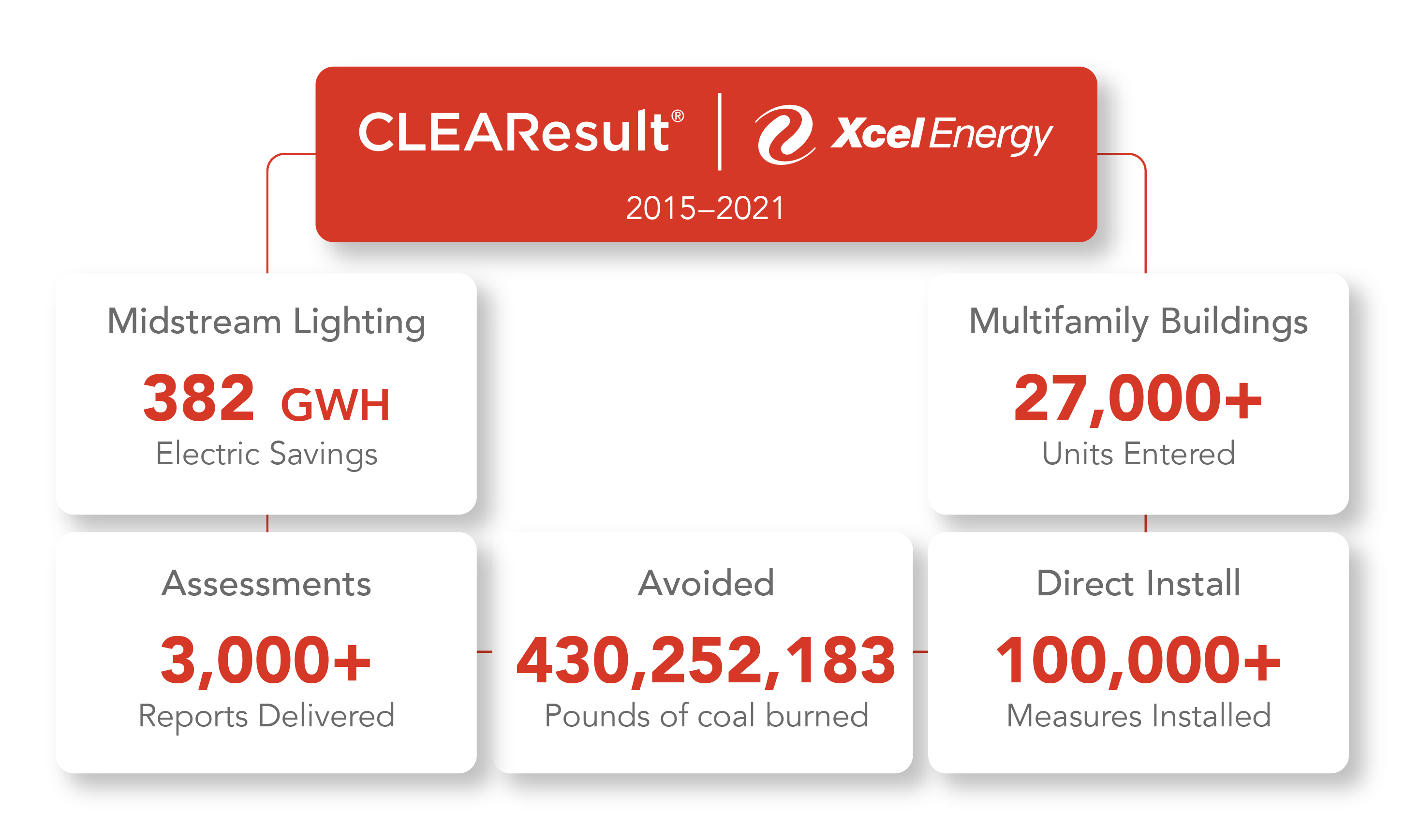 Powering through 2020 and beyond 
Our strong foundations allowed us to power through 2020 and continue to bring homes and businesses innovative ways to reduce their energy use without sacrificing safety. We deployed virtual auditing across our programs, linked arms with Xcel Energy's employees (metaphorically), and launched new processes with COVID protocols to keep our teams and customers safe while still driving energy savings through all channels. Realizing that participants often struggled with where to go and when, depending on the technology they planned to implement, we brought our teams together online and began mapping out a more holistic path for Xcel Energy's customers to follow.
The outcome? A Small Business Energy Solutions and Commercial Streamlined Assessments program that puts customer, not the products, at the center of the offer. Through this program, we now provide custom tailored energy assessments and equipment implementation services for customers of all types and sizes.
With our bases covered, our teams are working closely with Xcel Energy to focus firmly on making their energy efficiency programs more equitable and inclusive. To do this, we've began implementing solutions that center around reaching, engaging and understanding the underserved markets in their local communities.
The expansion of our direct install offers, for example, place energy-efficient upgrades like LEDs and smart thermostats into the hands of those that need them the most at no cost to them. Offers like these make savings more accessible and begin a relationship built on trust and positive experiences, leaving customers more likely to participate in future opportunities. Over the past 8 years, our team has installed hundreds of thousands of energy-saving measures for Xcel Energy customers across programs, resulting in millions of kilowatts and thousands of therms saved.
At the heart of it all is our dedicated team and empathetic people with a desire to deliver on Xcel Energy's goals of reducing customer bills and moving towards carbon neutrality. In a world where change is constant, we're proud to still employ four employees from the original 2014 teams when the relationship began. These people proudly lead and instill the values of our programs' collective mission across our broader teams each and every day.
Looking to improve your energy efficiency programs? Visit our practice page for an overview of what we offer or contact us directly to get started today.
Go back