Go back
Expanding small business participation and equity in utility programs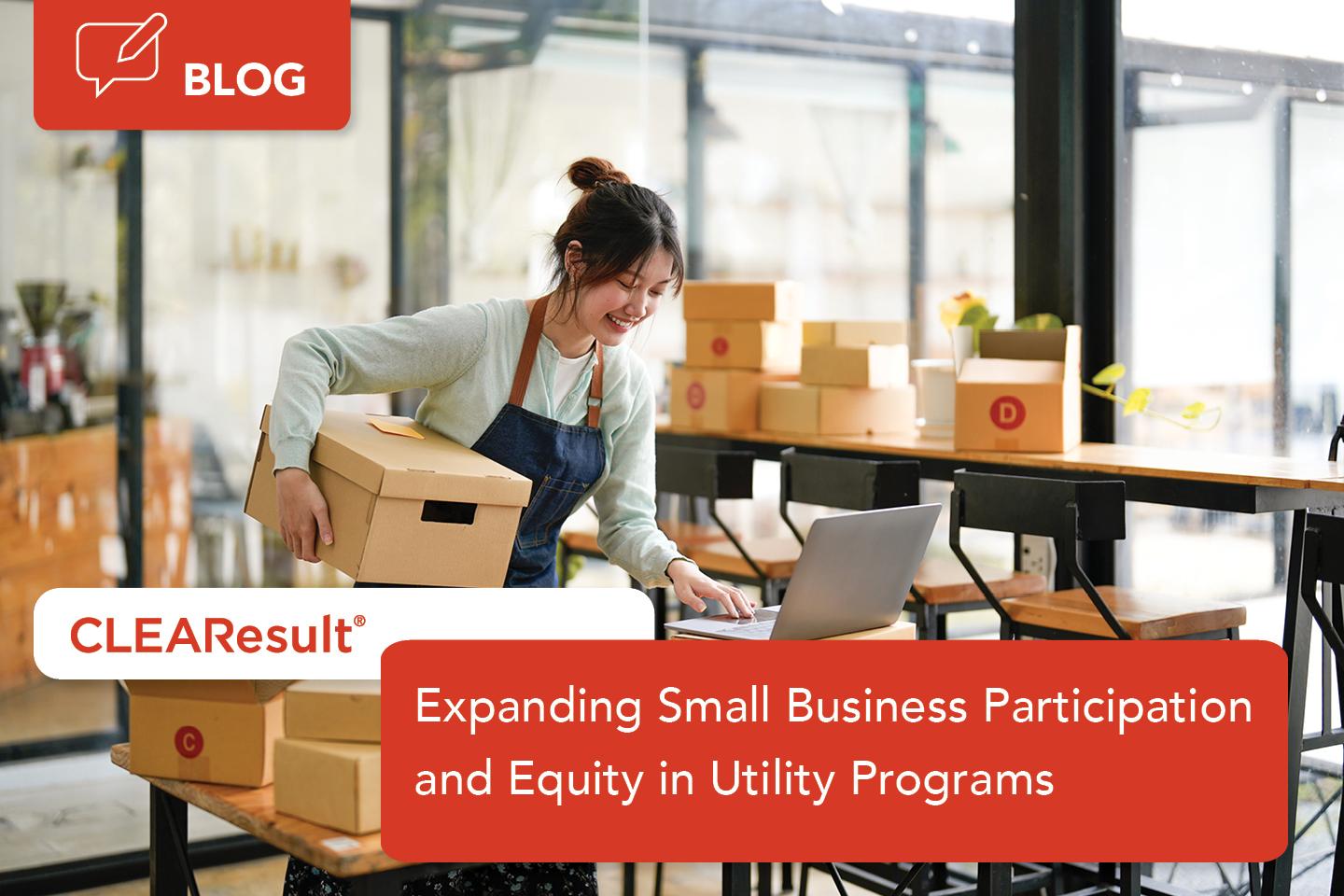 AT A GLANCE
Grow your small-and-medium business program with these best practices:
• Understand and segment your market in more ways than business-type. Use data tools to identify opportunities for new marketing and value propositions.
• Try a hyper-local trade ally recruitment approach to find partners that already work closely with hard-to-reach communities. 
• Leverage community organizations and "anchor businesses" to build trust and credibility in the market. 
For more on small business programs, check out our blog on new tools that are making SMB programs sharper!
Small and medium businesses (SMBs) often make up 80-90% of a utility's non-residential customer base but may not receive as much attention as commercial customers with larger savings opportunities. However, the potential collective energy savings of SMBs are substantial. While there are barriers, such as some communities' distrust of large institutions or lack of knowledge about energy efficiency, diversifying and expanding your SMB outreach can help propel your program goals and greatly impact your portfolio beyond your expectations.
Here are some program recommendations that can help make it easier for small businesses to participate in your utility programs:
Understanding your customers
Many programs segment customer populations by business type (e.g., grocery, retail, etc.) in their outreach planning. This is important for creating marketing collateral and value propositions that are relevant to those businesses. However, it's also important to consider other ways of segmenting your market. For instance, segmenting by language and or other cultural value propositions may give your marketing a chance to stand out to new customers. Using census data to identify which languages or populations to focus on can help expand your reach in your territory—you might just be surprised by the results.  
Also, consider other data points like local median income or regional equity metrics designed to highlight disadvantaged regions. Best-in-class examples include California's Disadvantaged Communities (DAC) designations informed by the EPA's CalEnviroscreen mapping tools and the Illinois Enterprise Zone Program. Another idea is to check out businesses located in overlapping census tracts identified in the federal government's new Justice40 Initiative. This additional layer of data can help you better understand hard-to-reach customers and inform more equitable outreach strategies.
Expanding and improving your trade ally network
It's common for programs to work with large national or state-wide trade allies and contractors but finding professionals who are familiar with specific segments of your territory can help open doors to new customers. Leverage those trade allies that are familiar with the local community and have relationships with local businesses and non-profits. Contractors that speak the language can also help improve effectiveness with the audiences they serve. This hyper-local approach will help you keep program funds within underserved communities, thereby creating jobs and economic growth for trade allies that might not normally be highly involved in an energy-efficiency program.
Getting program buy-in from your trade allies, big and small, is also key to program success. Find contractors who want to incorporate the program into their business model and are open to shaping their business processes to be complementary. By helping trade allies understand the positive impact of energy efficiency (and how it can help their customers), they become invested in the program's long-term success.
Smaller or newer trade allies may be more motivated to explore new ideas, partnerships and measures because the program can help them break into new markets and grow their business. Increased participation and a robust trade ally network will drive competition and potentially lift the whole market.
Building trust in the community
Collaborating with trusted community-based organizations is a tried-and-true method of expanding your reach and credibility with underserved segments of your SMB portfolio. Identifying and targeting "anchor businesses" like local houses of worship or even a favorite breakfast spot provides the opportunity to develop an invaluable advocate for the program within the community, as long as you're able to deliver a positive customer experience. Plus, don't forget about coordinating with local business associations, chambers of commerce or economic development initiatives. Partnering with these organizations can help you multiply your marketing efforts and improve your credibility in the market, especially with SMBs that may be unfamiliar with the benefits of utility programs.
Final thoughts
Diversifying or expanding the reach of your commercial offering may come with challenges, but the potential collective energy savings make it worth the effort. Building robust trade ally networks and designing more equitable programs can make a big difference. If you're interested in learning more about small business solutions, visit our portfolio page or contact CLEAResult's SMB experts for more best practices.
________________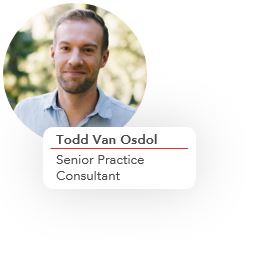 Todd Van Osdol is a senior consultant for CLEAResult's Energy Efficiency Practice with a focus on small business, public sector, and commercial midstream program designs. Todd has 15 years of experience in energy efficiency programs and innovation that have delivered results for hard-to-reach customers from the Arctic Circle to San Diego.  
Go back