Go back
CLEAResult Completes Two Stanford Medicine EV Charging Projects and Plans for More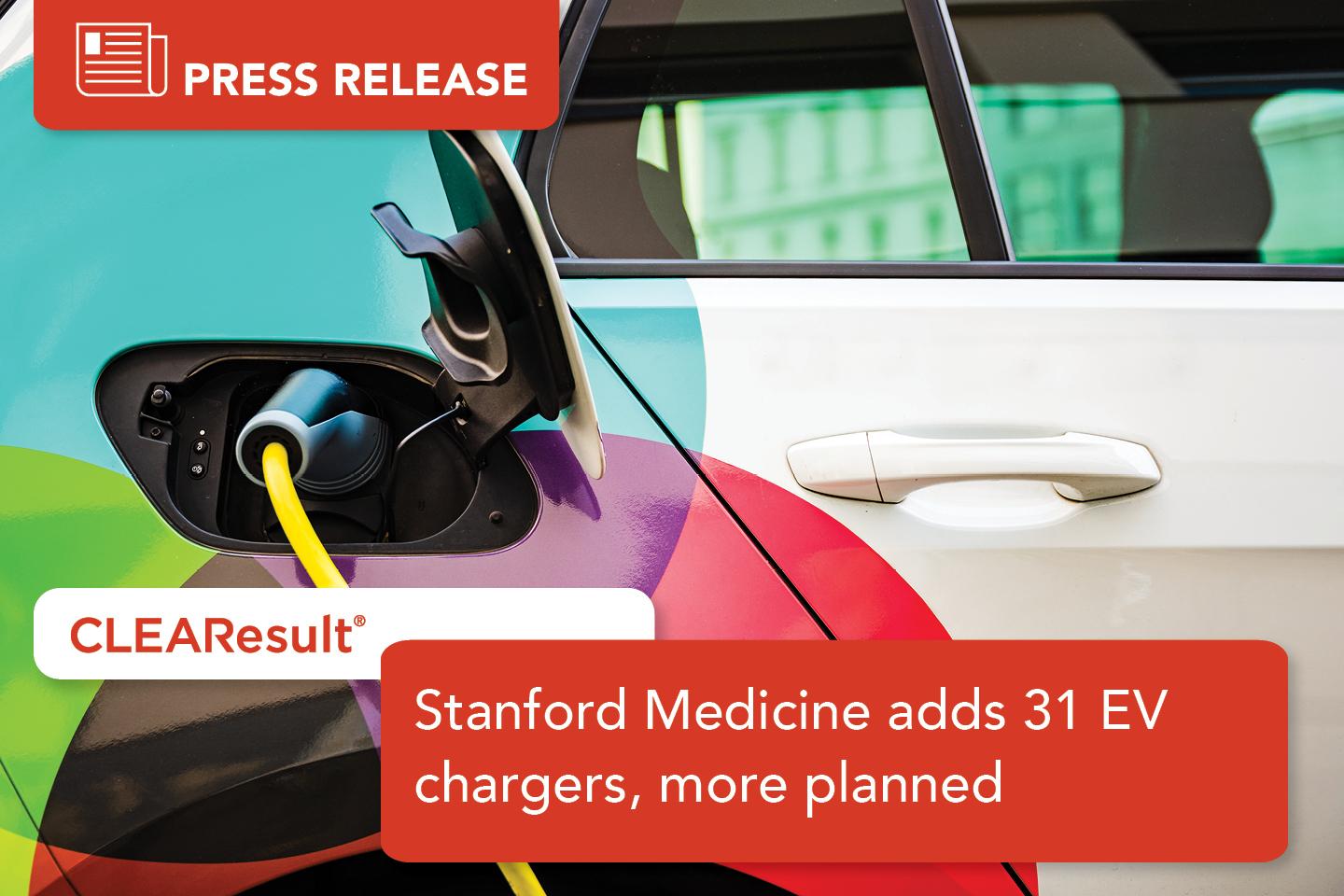 Austin, TX (June 14, 2023)—CLEAResult recently completed two of seven EV charging projects planned for Stanford Medicine's Palo Alto campus. The first two projects placed a combined 31 EV charging stations at the Hoover Pavilion and Pasteur Visitor parking garages. The chargers are already being actively used, many times all at once, and a third garage for staff is in the permitting phase. Additional charging sites are planned for other high-traffic locations around Stanford Medicine as well.
The two completed locations also include 10 total make-ready charging spaces that are designed with an "everything but the charger" approach for future use. This means that all electrical and other operational infrastructure is in place to mount new EV chargers when the organization is ready to expand. 
The project completions mark a major milestone in the two organizations' efforts to make EV charging easy and accessible to employees, patients and visitors.   
"Our teams know this process inside and out," said CLEAResult Senior Practice Consultant, Peter Yeh. "We make sure all our stakeholders—our client, the city, the utility, EV drivers and the construction teams—understand the project's impact and stay aligned from start to finish." 
CLEAResult's Energy Transition team started working with Stanford Medicine two years ago to identify sites for the new charging stations. The team completed a full technical assessment and site evaluation of the Hoover Pavilion and Pasteur Visitor Garage, including a charger evaluation report with recommendations on the best path forward. 
"It was really important that our approach worked for people with long and short dwell times, like nurses working long shifts or visitors stopping in to see loved ones," Yeh added.
Before implementation, CLEAResult coordinated the bidding and purchasing of chargers, selected contractors with expertise installing ADA-compliant spaces, and designed a flexible program model that meets the pricing and power management needs of the mixed-use location. 
The City of Palo Alto Utilities, who provides 100% carbon-neutral electricity, funded the technical assistance portion of the project and also provided incentives for the completed installations.
CLEAResult is committed to increasing equitable access to EV charging infrastructure and is currently involved in several initiatives in the area focused on affordable housing communities through a $2 million REACH grant from the California Energy Commission. The company guides small and large organizations across the country on fleet electrification, EV charging, energy storage solutions and more. 
For more information on CLEAResult's Energy Transition services and capabilities, visit the company's website and request a consultation.
###
About CLEAResult
CLEAResult is the largest provider of energy efficiency, energy transition and decarbonization solutions in North America. Since 2003, our mission has been to change the way people use energy. Today, our experts lead the transition to a sustainable, equitable, and carbon-neutral future for our communities and our planet.
Our hometown teams collaborate with a diverse network of local partners to deliver world-class technology and personalized services that make it easy for commercial and industrial businesses, governments, utilities and residential customers to reduce their energy use and carbon footprint.
CLEAResult is headquartered in Austin, Texas, and has over 2,400 employees in more than 60 cities across the U.S. and Canada. CLEAResult is majority owned by TPG through its middle market and growth equity investment platform TPG Growth and its multi-sector global impact investing strategy The Rise Fund.
Explore all our energy solutions at clearesult.com.
Follow us on: Facebook | LinkedIn | Twitter | Instagram
Media contacts
Amber Tester
Director Corporate Communications 
Go back