Carbon Consulting
Want to reduce your carbon footprint but don't know where to start? It can seem overwhelming.
Reducing carbon one step at a time
Nearly 80% of all companies' greenhouse gas (GHG) emissions stem from the energy they use. Creating a more sustainable business requires measuring your current carbon footprint before developing a plan to reduce energy consumption and transition to clean energy. Whether you are just starting to think about sustainability, or looking for additional ways to reduce and save, we can help.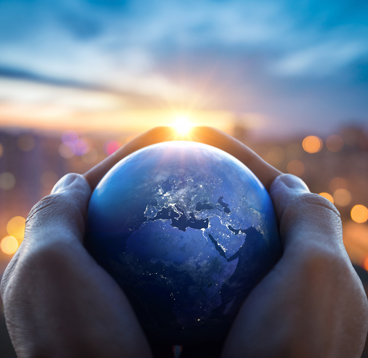 The real-world impacts of reduction.
Our carbon consulting efforts are constantly expanding–and we couldn't be prouder of the emission-reducing results.
$9 Billion
in energy savings
30 Million
tons of CO2 averted
During our comprehensive greenhouse gas assessment, our team of experts will establish a baseline by measuring your current carbon footprint. We'll analyze data to determine your optimal mix of energy efficiency, electrification, strategic renewables and compensatory measures for carbon emissions. From there we will recommend clearly defined actions to take based on your budget, and provide upfront cost calculations, estimated annual savings, ROI and payback periods. Learn more about our methodology using the tabs below.
Accelerating through technology
Making our world environmentally sustainable means building the technology that brings all our practices under one roof. CLEAResult ATLAS™ products tie everything together to change the way people use energy in real time.
Check out the latest in Carbon Consulting from our Energy Forum knowledge hub.