Go back
Top 5 takeaways of the Inflation Reduction Act (IRA)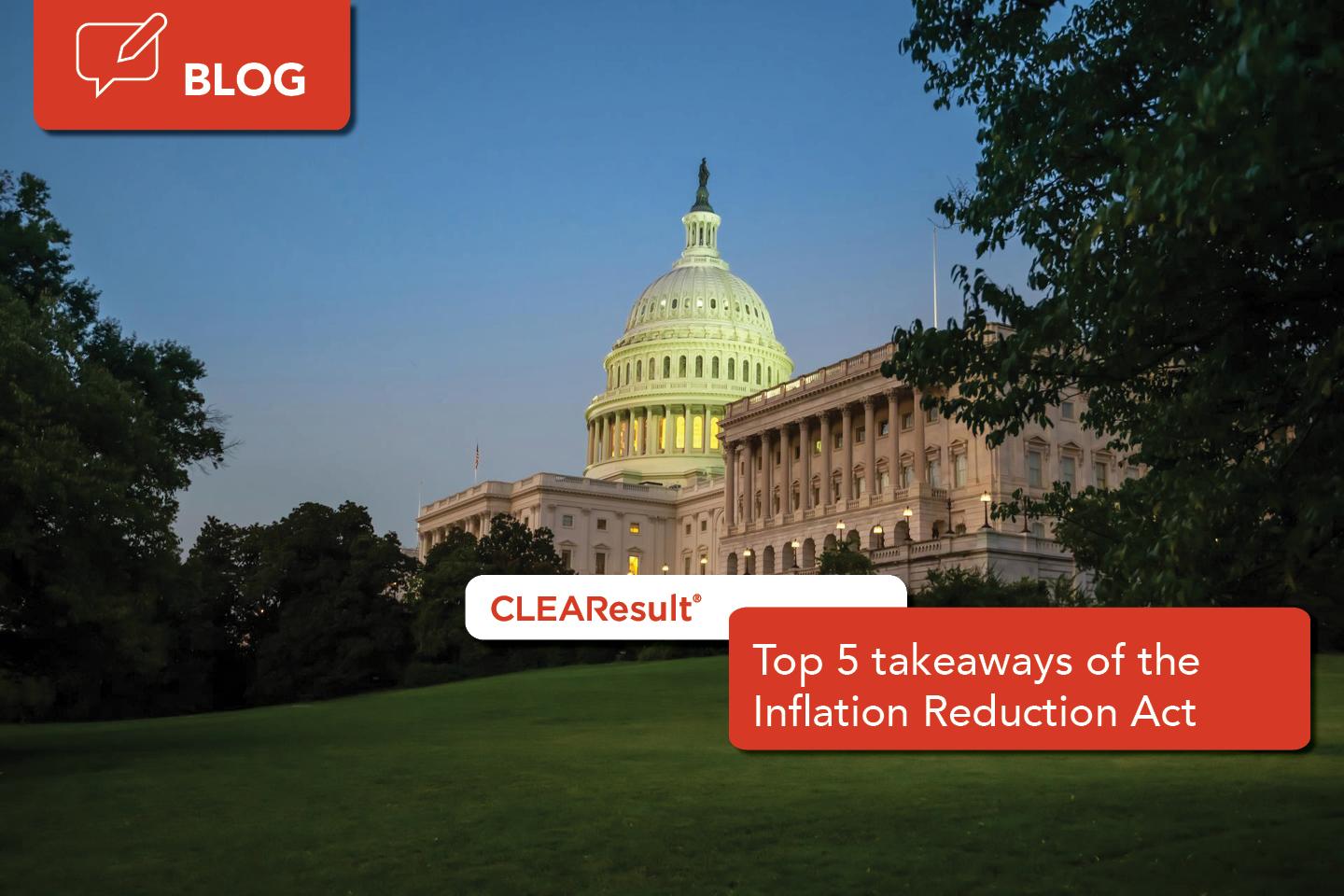 The recent unveiling of the Inflation Reduction Act (IRA) marks a pivotal moment for the United States and our planet. This landmark piece of legislation encourages us to transition towards a new era of energy efficiency and decarbonization. It's an exciting first step on the journey to making our world more environmentally sustainable.
Here are our top 5 takeaways on the energy impacts of the IRA:
1. America's largest investment yet
This is the largest investment in energy efficiency initiatives ever made in the United States. With $369 billion earmarked for climate change and carbon emission reduction, it will drastically change the way people use energy. What's more, a record $60 billion of these investments will go to environmental justice initiatives, including reducing pollution and making clean energy more accessible.
2. Playing the long game
The IRA creates a predictable timeline for innovation by introducing tax credits that will be in place for a minimum of 10 years. Talk about a game-changer! Such a drastic increase in predictability will speed up the pace of investment in the energy transition. Thanks to this historic piece of legislation, the clean energy revolution can gain momentum like never before.
3. Keeping it local
Funding for many IRA initiatives will flow through state energy offices, giving each state the opportunity to request funds and distribute them. While it's not yet clear how the funding will interact with current energy efficiency programs, our experts are keeping close tabs. Our decades of energy program management and customer engagement experience make us the ideal partner to roll out IRA initiatives on the local level. 
4. Energy efficiency for all
It's been well-documented that energy costs place a disproportionate burden on people from low- to-moderate-income (LMI) communities. Typically, these folks are at an unfair advantage due to older, less energy-efficient housing options, or they lack the upfront funds to make energy efficiency improvements. But now, that's all about to change. This bill sets money aside specifically for income-qualified people and gives them easier access to programs and funding. For instance, folks who earn 80% or less than their area's median income would qualify for $1600 off weatherization products, or even $8,000 off an energy-efficient heat pump. 
5. Two paths towards energy efficiency 
Our LMI communities and program managers have a lot to look forward to with two new initiatives specifically focused on their needs. The first one, the HOMES Rebate Program, is designed to help people create the energy-efficient home of their dreams. It sets aside $4.3 billion for implementing comprehensive home energy retrofits in single-family homes and multifamily buildings. For those unfamiliar with the term "retrofitting", it means making improvements to the systems inside a building or the structure itself after its initial construction. A common example would be to retrofit weatherization to a poorly insulated house.
The second initiative, the High-Efficiency Electric Home Rebate Program, provides $4.5 billion to develop and implement instant rebates for home electrification. This will enable roughly one million income-qualified households to go electric. As a result, some of our nation's most energy insecure folks will finally get the help they need. 
We live in exciting times. The IRA is the single largest climate investment in American history. From key measures that help offset the upfront costs of energy efficiency upgrades to electric vehicle grants, it tackles the transition to clean energy from multiple angles. Here's to a future fueled by the extraordinary groundwork being laid today.
Go back