How our solutions help clients access superior energy efficiency savings:
Reduce energy consumption using our decades of bright ideas and deep-rooted networks all over the country. Helping you deliver energy savings is what we do best.
Energy Consumption Assessment
Our assessments give homes and businesses of any size a complete picture of how they use energy, as well as how to make energy efficiency improvements affordably.
Online or Intake Screening Assessments:

Online or Intake screenings are energy efficiency assessments performed only with the information provided by the customer, either by themselves via an online form, or with a CR representative over the phone assisting them.

Simple In-Person or Virtual Energy Usage Assessments: Primarily visual audits of a dwelling or building, where the CLEAResult team member only require inputs from what they can see in a space (i.e., counting the number of light fixtures, photographing the label on HVAC equipment, or observing the condition of ducts).
Technical, Diagnostic or Facility Energy Efficiency Assessments:

Technical energy efficiency diagnostics are performed on dwellings, buildings or sites that require diagnostic testing using equipment; or those assessments that are so technical they require the people conducting them to have advanced certifications or licensing.
Fulfill Energy-Efficient Products and Services
From in-store rebates to energy saving kits, we help your customers easily access and receive the products or services they need to use less energy
Energy Saving Kits: Give your program participants the energy efficiency basics in one, conveniently bundled kit that includes products like LED light bulbs, water-saving showerheads and faucet aerators, weatherstripping and more.
In-Store Rebate Programs: Let your community save right at the cash register by including in-store appliance/product rebates, promotions and educational resources for shoppers.
Midstream and Community Distribution: We connect our utility clients to participating distributors and community-based organizations to deliver energy-saving basics like LEDs, smart thermostats and more at discounted or fully covered rates.
Trade ally network: We have over 750 team members currently out in the field saving people energy. Each one brings expertise, professionalism and compassion to the communities they serve.
Energy Efficiency Installations
Our partners help us tackle simple upgrades to larger, more complex installations for facilities that require an all-hands-on-deck approach to saving energy.
Energy efficiency solutions as unique as our clients
Our energy efficiency experts pull from over 100 result-driven capabilities to create custom solutions or what we like to call "programs." When it comes to reducing energy, a combination of the capabilities below often plays a key role. Your dedicated program manager will go over them in further detail and discuss what works best for you.
Energy efficiency capabilities
Assessments & Installs
Every energy efficiency project starts with an assessment of the building or site to be improved and ends with the installation of one or more upgrades. We can provide a deeper understanding of how energy flows in and around your daily operations as well as create a roadmap for reduction. It's amazing what our licensed experts can uncover with just a few hours of diagnostic work. Many small businesses save 3-15% in energy costs thanks to our recommended improvements.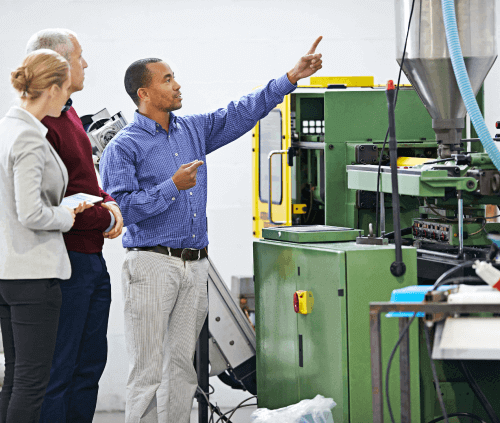 Centralized Delivery For Energy Efficiency Programs
For clients seeking a high-level of coordination on the national level, a centralized approach is best. Our teams at the national and regional levels work closely to ensure all aspects of an energy efficiency program are delivered seamlessly and holistically. What's more, our broad experience enables us to apply learnings from one region or sector to the next, without skipping a beat.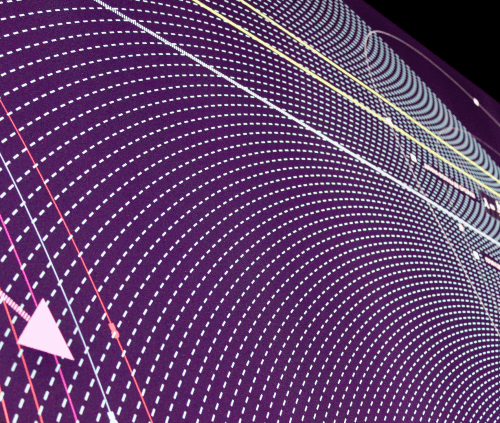 Energy-Efficient eCommerce Solutions
We make navigating the eCommerce space easy with CLEAResult ATLAS™ Marketplace—a customizable storefront where customers from multiple markets and territories can access discounts online. With rebate validation and income verification built in, plus fully integrated promotional offers and analytics, you'll be able to ship your customers' savings in style.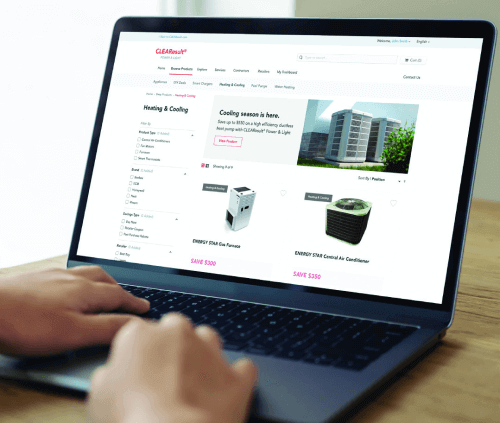 Equity in Energy Savings
We're deeply committed to helping low- and moderate-income people reduce their energy bills. Our income verification product, CLEAResult ATLAS™ Qualify, is revolutionizing the way utilities match rebates with eligible households.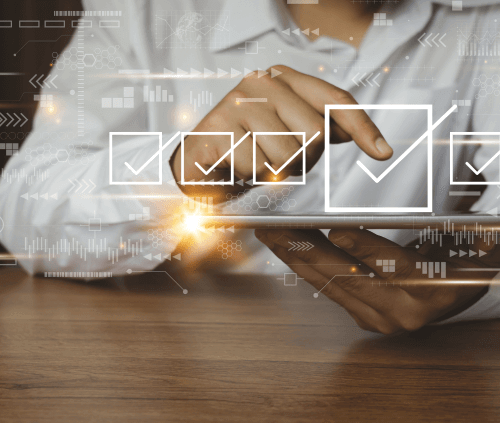 Virtual Assistance For Energy-Saving Installations
Not everyone feels comfortable installing modern energy savers like smart thermostats themselves. When in-person visits aren't possible, let us walk your customers through their installations virtually via Streem so they feel confident they're set up properly.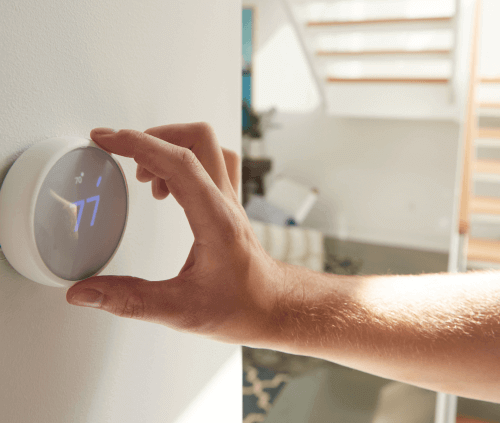 Design Build Energy Efficiency Solution
Our designers and contractors work together as one team to deliver turnkey energy efficiency and electrification solutions. We'll assess critical processes, recommend improvements and implement site-specific plans. From chiller optimization to improving data center efficiency, we have the resources, research and retro-commissioning expertise to make your energy efficiency project or pilot a reality.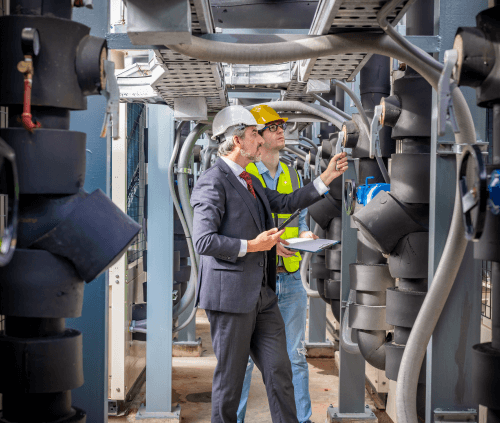 Partner Engagement
A centralized approach to mapping partners is key to a program's success. Our one-stop-shop for engaging partners, CLEAResult ATLAS™ Partner Hub, makes it easy to keep everyone informed and on task as well as coordinated shifting program demands.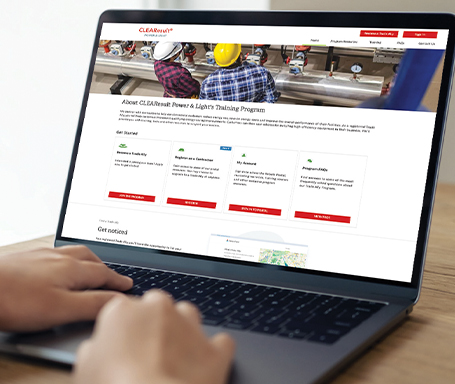 Energy efficiency solutions pre-built for success
While most of our solutions are customized to fit a client's specific needs, there are times when a pre-built one fits just right. Some of our most popular pre-configured energy efficiency solutions are listed below. Clients love them because they're ready right away.
Explore pre-configured energy efficiency solutions for residential customers.
Appliance Recycling
Home HVAC and Comfort
Home Energy Assessments
Instant Rebates
Energy Savings Kits
New Homes
Residential QA/QC
Residential Retrofit
Residential Virtual Engagement
Residential Decarbonization
Residential Efficiency Training
Residential Research and Innovations
Residential Midstream
Residential Energy Advisor
Smart and Connected Homes
Explore pre-configured energy efficiency solutions for business.
Energy Efficiency in Agriculture
Facility Energy Efficiency Assessment
HVAC Optimization
Low and Moderate Income Assessments and Direct Install
Low and Moderate Income Community Distribution
Low and Moderate Income Healthier Homes
Low and Moderate Income Midstream
Low and Moderate Income Multi-Family Assessments and Direct Install
Multifamily
Multifamily Assessments and Direct Install
Retail Products
Small Business Direct Install
Strategic Energy Management (SEM)
Explore pre-configured energy efficiency solutions for commercial and industrial enterprises.
Commercial and Industrial Custom
Commercial and Industrial Midstream
Commercial and Industrial New Construction
Commercial and Industrial Prescriptive
Commercial and Industrial Technical Services / Research and Innovation
Commercial and Industrial Trade Ally Energy Efficiency Assessment
Who energy efficiency helps most:
Accelerating energy efficiency through technology
Making our world environmentally sustainable means building the technology that bring all our practices under one roof. CLEAResult ATLAS™ products tie everything together to change the way people use energy in real time.
Still have questions? Dig into our collection of reading materials.
Energy Efficiency Document Library
CLEAResult AtlasTM Document Library